---
The Secret Sales Weapon: How to Use Pinterest to Grow Your Ecommerce Business

by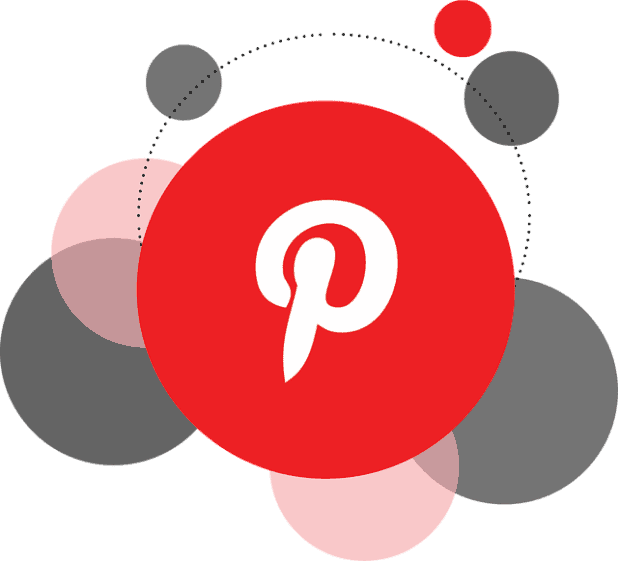 Pinterest, indisputably, can be a marketing powerhouse for online stores. With its ability to exhibit your stunning products, establish links between websites and product pages, and build a network to increase your exposure, Pinterest and ecommerce go hand in hand; together, they can create an impeccable sales funnel for your ecommerce business.
The good news, names don't drive sales on Pinterest, images do. 97% of the thousand top searches on the site are unbranded. Instead of typing Versace or Louis Vuitton on the search bar, users begin their queries with "ankle boots" or "leather bags." When half of all millennials in the US use Pinterest, this social media platform truly becomes worth investing time in. Here are a few ways how you can boost your ecommerce business with Pinterest. 
Leverage Keywords to Rank
Similar to Google searches, SEO needs to be a part of your Pinterest for ecommerce strategy. Pinterest is fundamentally a visual search engine, and when used the right way, it can drive up to 7.53% of its traffic to your website. This makes keywords an indispensable part of marketing on Pinterest.
As a matter of fact, while referral traffic from Facebook is plummeting, Pinterest is experiencing a dramatic increase in referral traffic – more than any other social platform. Pinterest users tend to use the platform to view products, and many times even to make direct purchases.
So, focus more on researching relevant keywords and optimizing them within a single pin in order for your pins to show up when consumers look for products like yours. Once you have a list, it is time to develop a keyword strategy for Pinterest that includes the images you'll pin and the keywords you will use. For instance, if you are a web design company in Dallas, use corresponding keywords – like responsive web design or custom web design – so it's easier for people to find what they are looking for. You may use tools like Ahrefs and Google Keyword Planner to find keywords. Narrow down your keywords and then incorporate them in your board titles and Pin descriptions. It is also a good idea to hashtag the keywords you intend to target. From time to time, change the keywords according to what the audience searches for.      
Categorize Products Using Boards
Keeping your account neatly structured and creating a board for each product you want to sell is a wonderful way to appeal to customers because Pinterest users love to organize. Moreover, messy boards look extremely unprofessional and make it difficult for you to be found through searches. For instance, if you sell baked goods online, you may want to create a board for each type of bakery item, such as breads & buns, biscuits, muffins, pies, etc. This will allow your potential customers to follow and share the boards they're interested in effortlessly.  
Another effective strategy is to collaborate with other influencers to yield impressive results and increase your reach. You may even leverage group boards cleverly; host a board on your profile and invite other industry experts as guest collaborators to share their expertise. Sharing your content on other group boards that align with your brand is also a great way to get a lot of new pins and followers. 
Add 'Shop the Look' Pins
Considering today's digital business landscape and the phenomenon of instant gratification, Pinterest is also evolving to meet the needs of its users. About ninety-eight percent of users buy products they see on Pinterest, but earlier they had to leave the site to do so. Pinterest's 'Shop the Look' feature allows users to buy the products they see on Pinterest without having to leave the site. This is a great option for e-commerce businesses, as it makes the purchase process more efficient and seamless.  
When users click on home décor or fashion pins, white dots on the images appear that indicate the availability of items that can be purchased on Pinterest. If the user zeros in on the vase, for example, similar vases appear for them to browse through.
When starting with Shop the Look Pins, you should first use Pinterest's tagging tool to create your Pins. As you create new Pins, tag each of your images with the links that direct users to your product pages. Rest assured, you receive the revenue from the purchases made through Shop the Look Pins. Lastly, follow up with customers once their product is ready to be shipped. 
You can even use Product Pins to include pricing, availability and the link so Pinners can view the necessary information regarding a product. However, users cannot directly shop with Product Pins. 
These incredible features make Pinterest a powerful player in the ecommerce world.
Use Diverse Content Formats
Since Pinterest allows users to scroll through millions of images, you have to strategically share your visuals. One simple way to do this is to use different kinds of images. For instance, a user looks for dress ideas, but based on their previous searches and your domain and pin quality, your product images appear, thus giving you a better chance of capturing the user's attention. In other words, when you produce something different than your competition, you have a high chance of getting more leads. Apart from images, the other forms of content you may share are blog posts, product updates, infographics and even videos. 
Pro tip: Outstanding photos are the cornerstone of a great Pinterest account. Since high-quality images lure more people, it always helps to invest in quality camera equipment or a good photographer.  
In a nutshell, Pinterest has remarkable selling power, particularly for ecommerce, which, when used smartly, can raise brand awareness and increase sales of your ecommerce business.
---
Loius Martin is a Creative Marketing Manager at Invictus Studio, a custom logo design company in Dallas. He has been guest blogging for quite a long time about design, SEO and branding. You can follow him at @loiusmartin1
Recommended Posts

September 3, 2022