Would you like your social media marketing strategy to bring in more leads?
Hardly any business would say "no" to that.
One of the best ways to generate leads from social media (apart from investing in social media advertising) is to use social media listening.
At this point, just about any business uses social media monitoring to help their customers and prevent a social media crisis.
These days anyone can message their favorite brand on Facebook and get help immediately. Anyone can tweet to a business on Twitter and hear back within a day.
Social media support has become a norm rather than a competitive advantage.
Yet, not many businesses realize that social media listening can also be used to acquire customers, not just help existing clients.
How to turn your social media strategy into a lead generation powerhouse?
Let's see!
1. Treat Social Media Listening as a Project
The first step is to create a well-defined process.
More often than not, social media listening is mostly owned by your social media team (or a single social media manager). 
They login to a dashboard (or an individual platform like Facebook or Twitter), go through private messages and post standard replies (like "Send your order number here to get help"). Then they scroll through updates where the brand was tagged to see if there is anything else that needs a reply.
This is a bare minimum effort that a social media listening strategy usually entails.
Yet, this strategy fails to capture important opportunities, like winning a new customer or fixing a fundamental product or website error. To make more of your social listening strategy, make sure to:
1.1. Monitor more than your tagged mentions or DMs
If your brand is more or less known in the industry, consumers will be discussing it without ever tagging your social media profile. You want to know what they are saying, so:
Monitor different variations of your brand name (one word, separate words, etc.).  For example, in my case, that would be both "seosmarty" and "seo smarty".

Monitor the names of your CEO / founder or any other public representative. I would also want to keep an eye on the mentions of "ann smarty"

Exclude tagged (linked) mentions because you will be notified of those by a social media platform and you are likely already monitoring them anyway. Creating a separate feed for your untagged brand mentions will help you catch those more effectively instead of losing them in the clutter.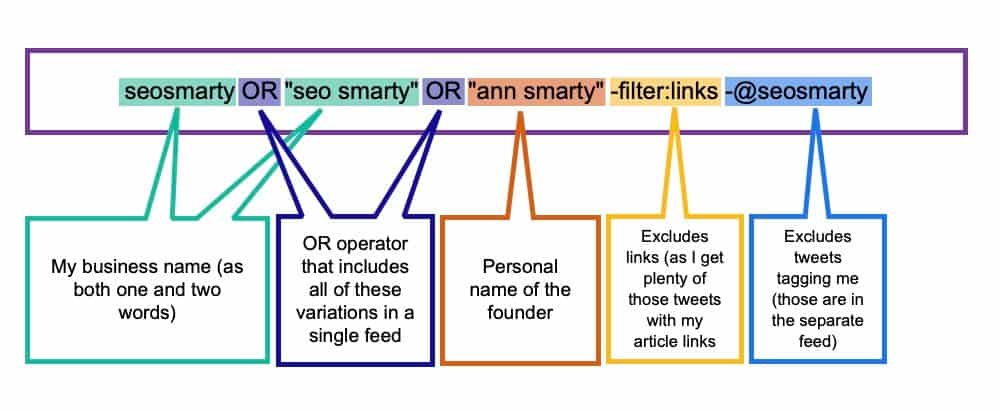 Most social media listening platforms allow you to create one unified feed monitoring keyword mentions. Here's what it may look like using native Twitter search: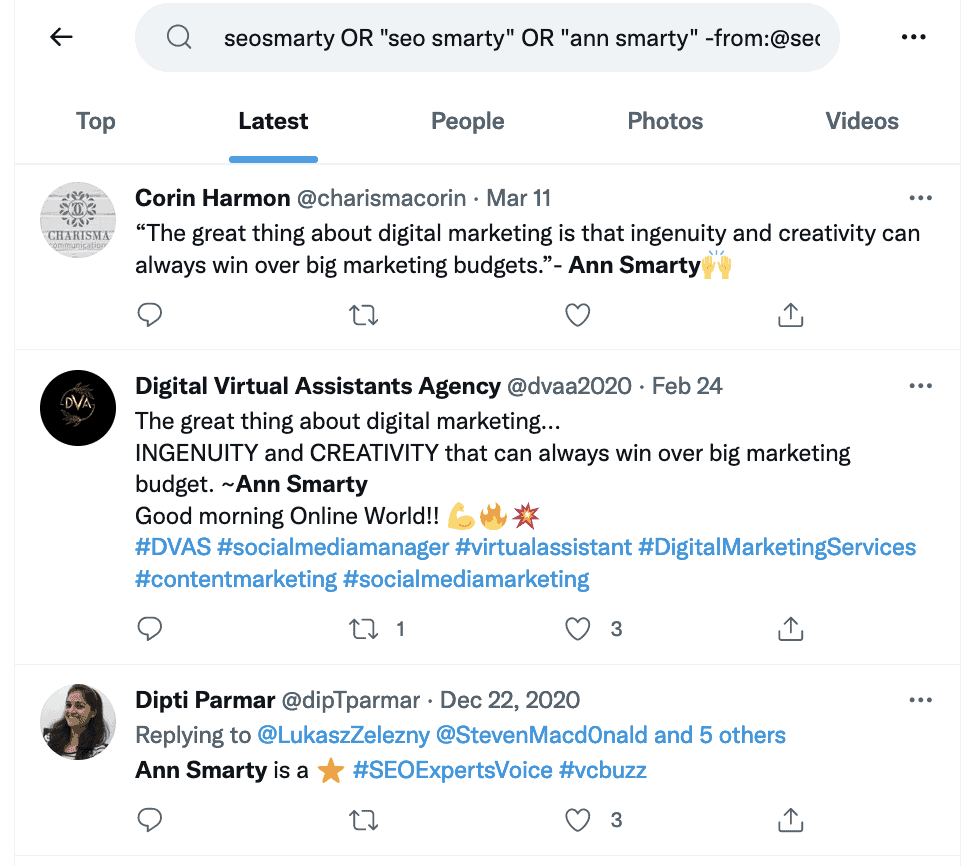 For local businesses, monitoring your location feed on Instagram is also a very good idea.
1.2. Include other team members into your monitoring routine
Social media messages are all different. Some people ask for immediate help, others simply share their feedback on a product or website usability.
This is why this process should involve more teams within your company. This is where social media listening should be treated as a project where one central role (in this case, a social media manager), distributes messages around the company and even sets deadlines to make sure these messages are adequately acted upon.
Agorapulse is a social management and monitoring platform that gets it: Every social media update you get through their monitoring solution can be assigned to a different team member with a comment.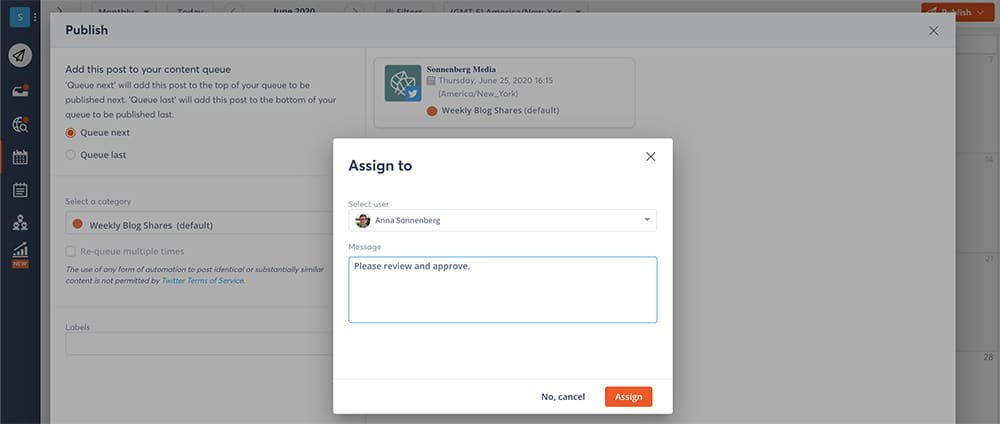 Including various teams (design, product development, etc.) into your social media listening process helps everyone be on the same page and answer important questions:
Are customers liking our product? How can we improve it?

Is our website easy to navigate? How can we make it better?

Are our customers satisfied with our customer support? How can we improve it?

Are there unhappy customers and how can we win them back?

And finally, what has prevented any person from becoming our customer and how can we still convert them?
This is the fundamental step in understanding your target audience and creating a better lead generation and conversion strategy.
2. Monitor Your Competitor's (Unhappy) Customers
Your social media listening can not only help you understand your customers. It can also help you understand (and even win) your competitors' customers.
This is why monitoring your competitor's brand name is as important as monitoring your own.
Lots of customers will publicly share their dissatisfaction with various aspects of your competitors' operations, so it is a good idea to create a separate feed for monitoring those complaints: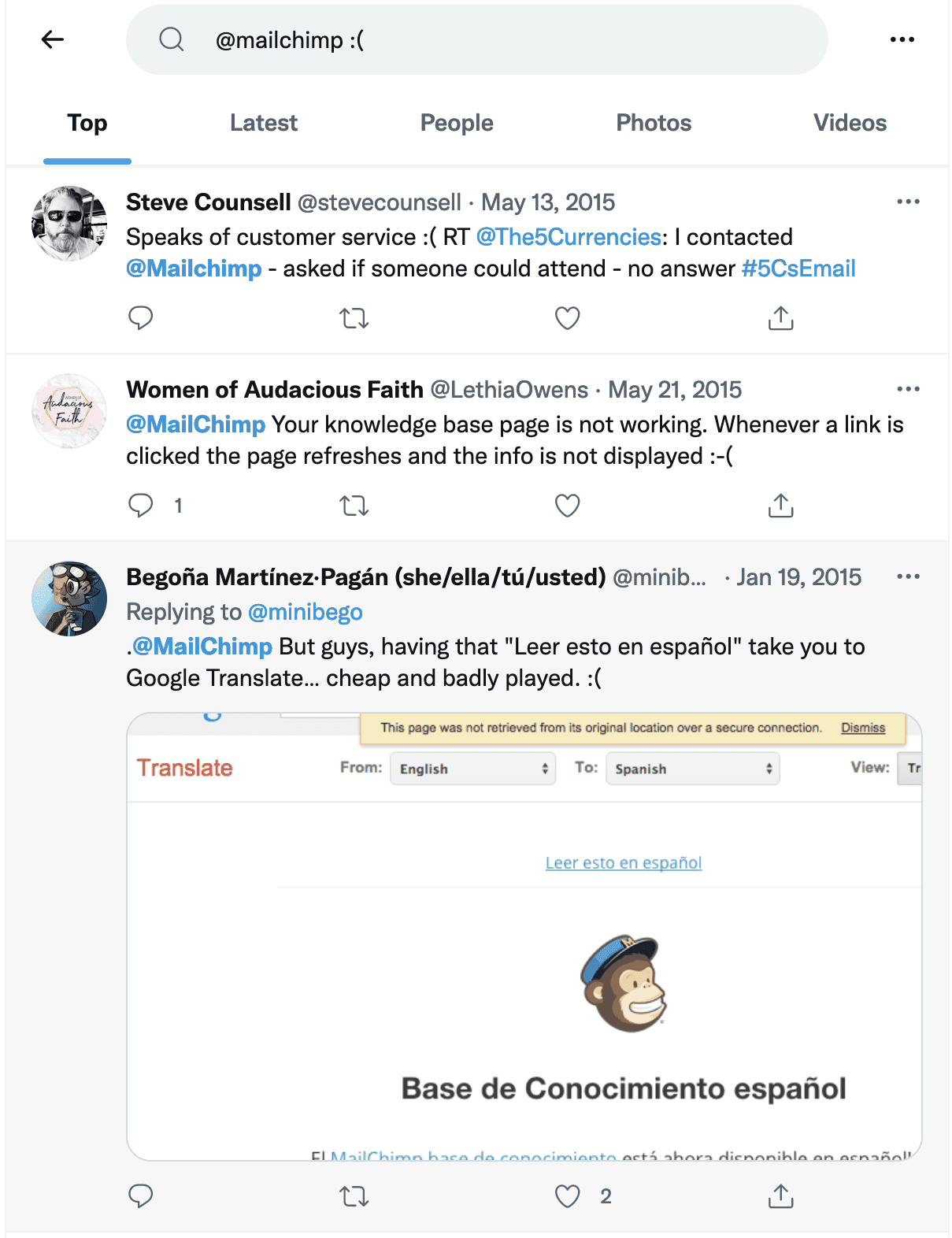 It is a great idea to treat these mentions as your own, i.e. assign these messages to your website and product developers, as well as involve your sales team for them to reach out to some of these people to try and get them to try your product (that doesn't have these problems).
Additionally, use this trick when planning and developing your product to define your value proposition and identify your competitive advantage.
3. Seek Lead Generating Links
Finally, links can bring leads both directly (from people clicking on those links) and indirectly (by improving rankings of your site). And links can be acquired through social media listening.
Create a separate feed to monitor the following hashtags that journalists are using to find sources and opinions:
#PRrequest

#journorequest

#asktwitter
Include your local and/or niche journalists into that monitoring feed to listen to what they have to say, what they are writing about and what they are asking. In many cases, you will be able to suggest angles they may be interested in writing about based on what they are tweeting. Buzzsumo is a  great way to find those journalists on Twitter: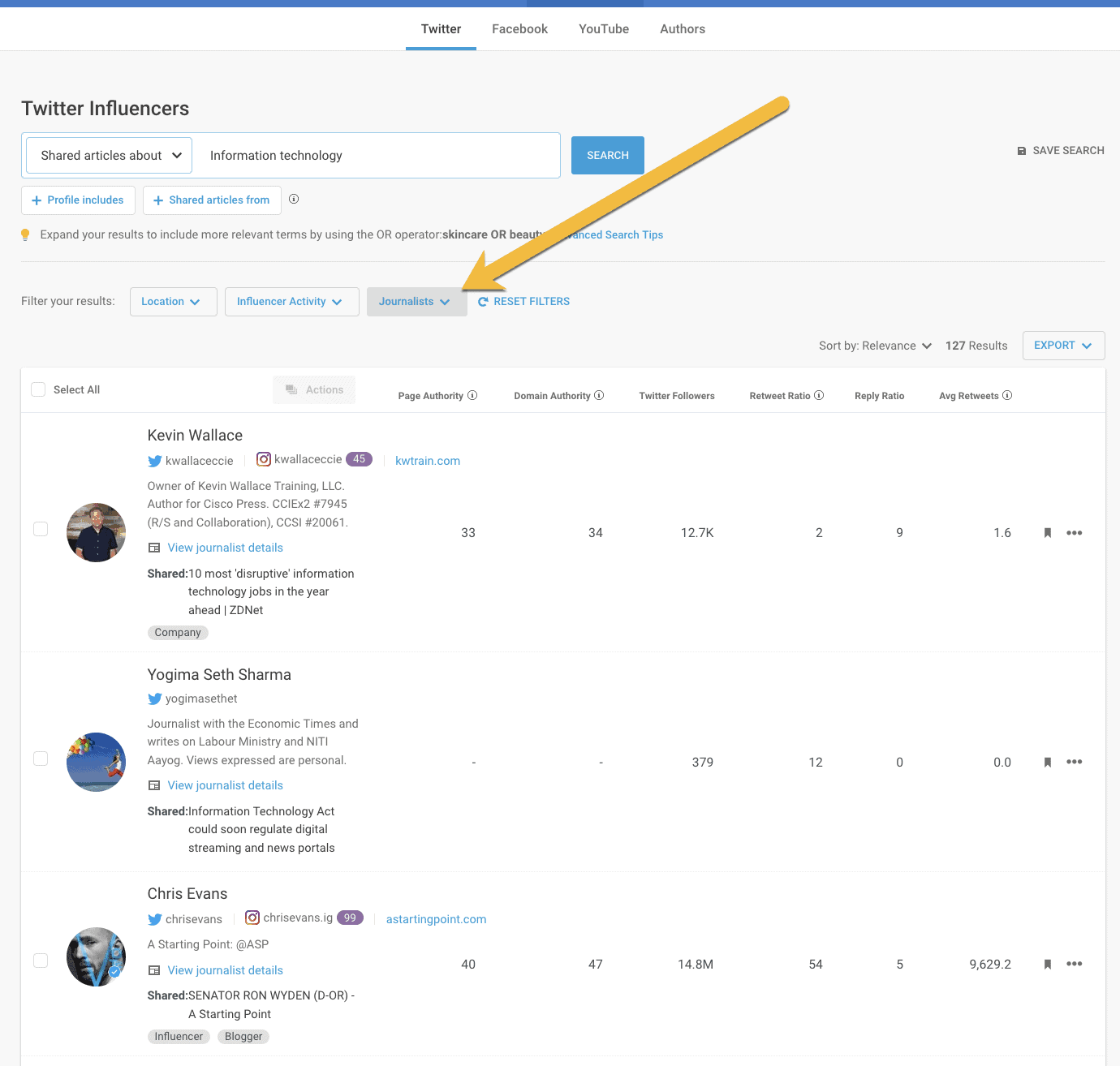 Once you set this feed up, your social media manager will go through that daily and assign selected tweets to your outreach team.
From there, to be able to evaluate these efforts, make sure to create a well-organized link monitoring links. For example, Ahrefs alerts notify you via email when your domain gains (or loses) backlinks.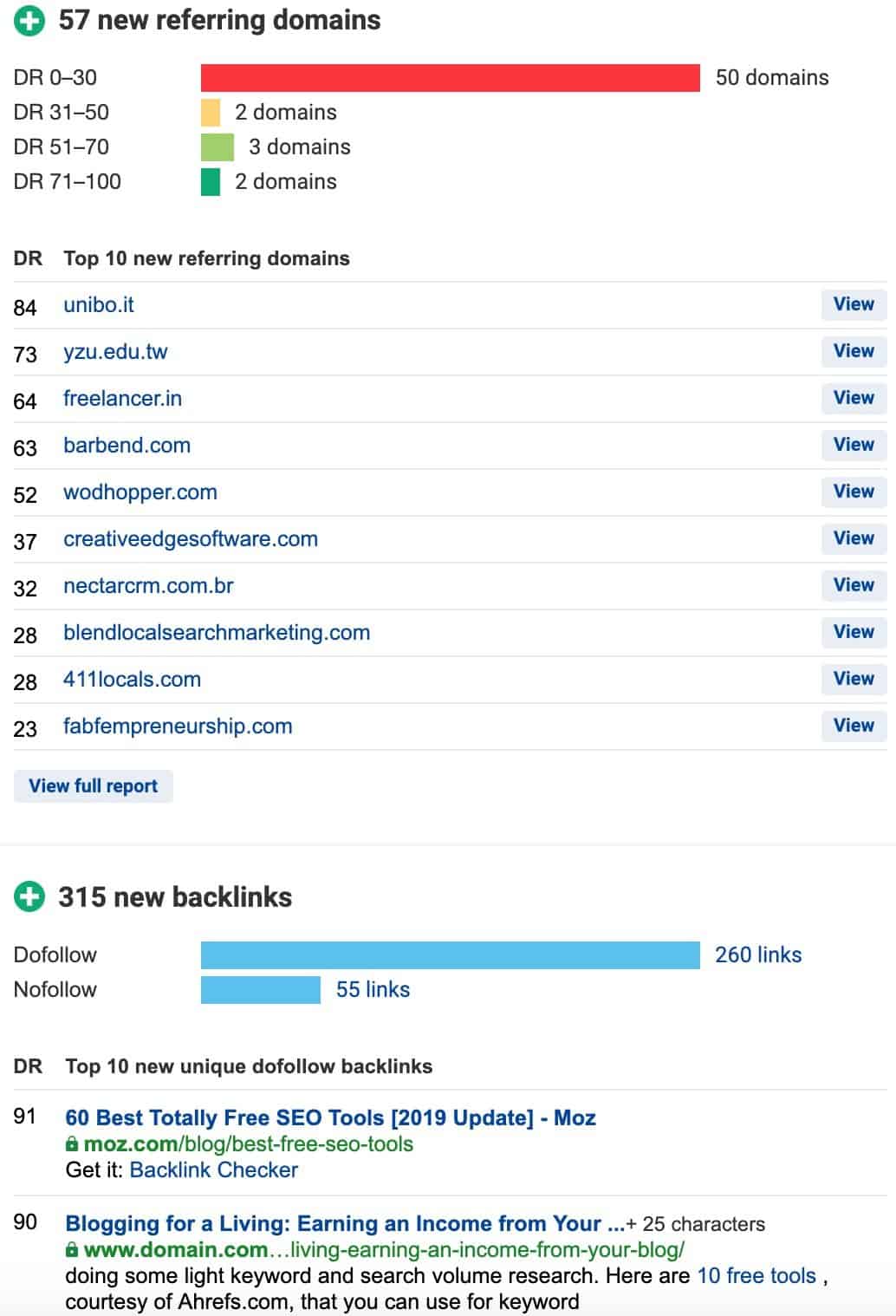 And Link Checker will help you organize those links for you to be able to clearly see which links were acquired through social media and assign important metrics to them (like nofollow / nofollow links, indexation status, redirects, etc.)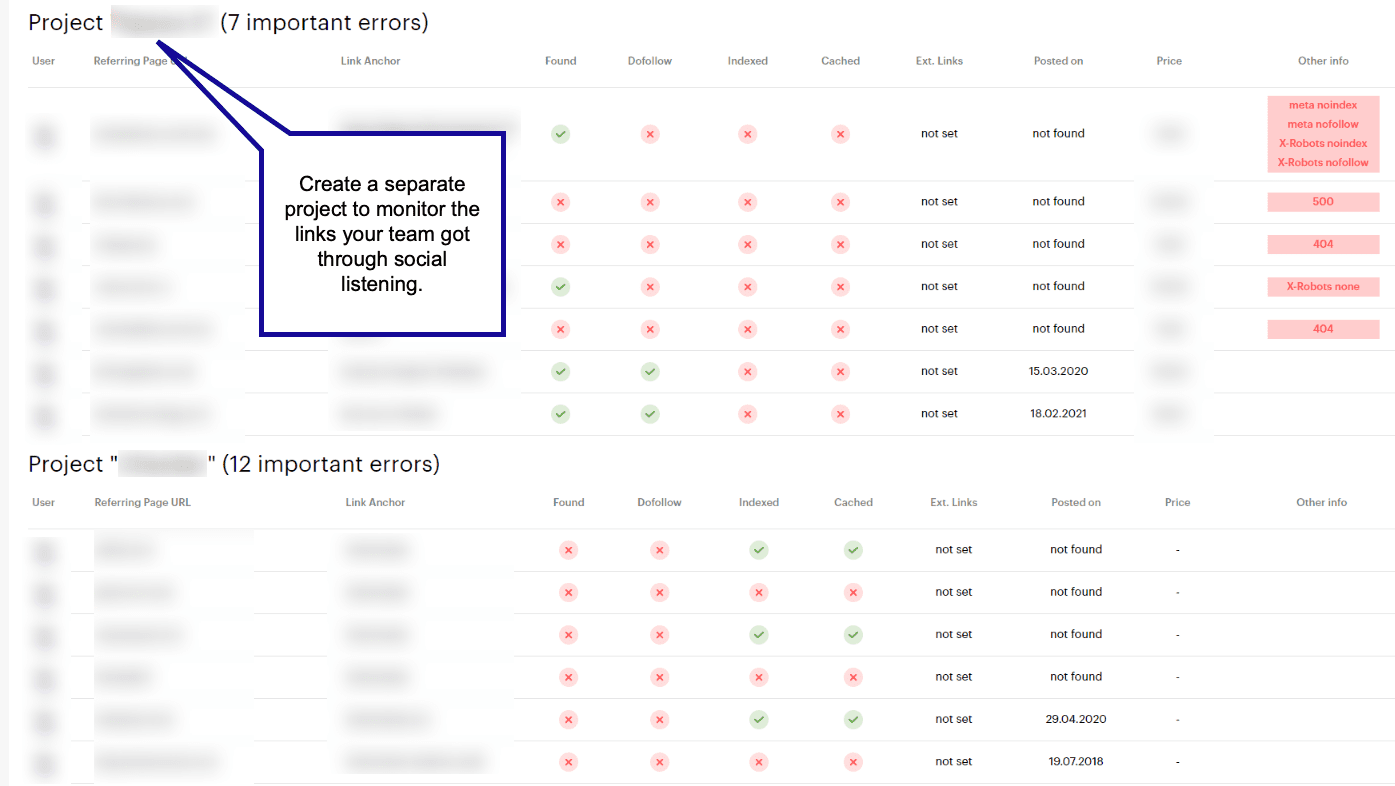 Additionally, Finteza will help you evaluate your traffic-driving links and analyze whether those clicks result in leads: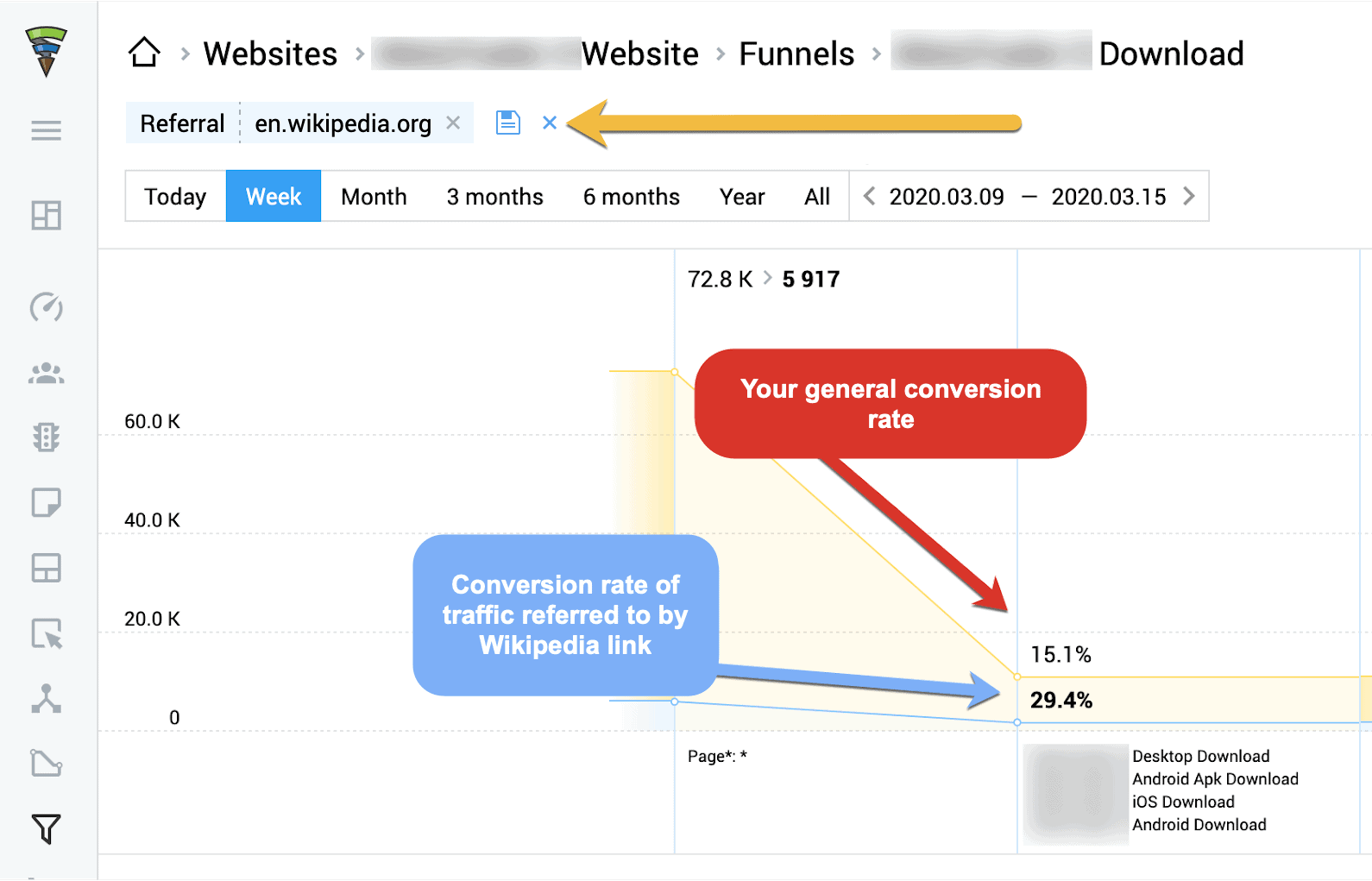 Conclusion
Social media listening can help you on many levels – from converting your potential customers to better understanding their needs. All of that can boost your lead generation efforts and help your conversion optimization strategy.