Stay ahead of the game and make sure you're not left behind.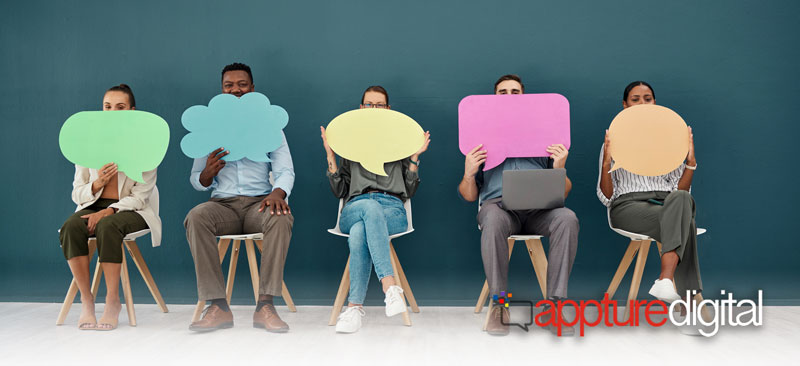 Social recruiting has become a vital aspect of the hiring process for many companies. With the rise of social media, job seekers are turning to these platforms to find their next career opportunity. In fact, 96 percent of job seekers use social media for their job searches, and 81 percent want to see jobs posted on Facebook. Additionally, nearly 40 million people search for jobs on LinkedIn each week. As a result, it is important for companies to tap into the right platforms to reach their desired candidates and showcase their company culture.
Social media has become an increasingly important part of the job search process in recent years, and it can also be a valuable tool for employers looking to hire top talent. In this article, we'll explore the various ways that social media can be used in job hiring and offer some tips for making the most of these platforms.
However, simply dividing your attention and budget between different social media sites without any clear direction is not enough. To make the most out of your social recruiting strategy, it is important to set clear and achievable goals. These goals can include improving the quality of hires, speeding up the hiring process, reducing cost per hire, improving employer brand value, and reducing employee turnover rate.
One of the main benefits of using social media for hiring is that it allows employers to research potential candidates more thoroughly. By looking at candidates' profiles on platforms like LinkedIn, Twitter, and Facebook, employers can get a sense of their work experience, education, skills, and personal interests. This can be particularly useful for identifying candidates who may not have a traditional resume but have a strong online presence and reputation.
One important goal to set is improving the quality of hires. This means identifying candidates who possess both hard and soft skills, and who will be a good fit for your company culture. By finding the right candidates, companies can avoid costly hiring mistakes and improve overall productivity.
Social media can also be used as part of the hiring process itself. Many employers advertise job openings on social media platforms, which can help to reach a wider pool of potential candidates. Additionally, social media can be a convenient and cost-effective way to conduct initial interviews or screen candidates. For example, an employer might ask a candidate to complete a short video interview or to answer questions through a direct message.
To make the most of social media in the hiring process, it's important to ensure that your company has a strong online presence. This includes maintaining a professional website and active social media profiles, as well as posting regular updates about your company and job openings. It's also crucial to be mindful of privacy and legal considerations, such as not discriminating against candidates based on their protected characteristics or sharing sensitive information online.
Another important goal is to speed up the hiring process. When a position is open for too long, it can raise questions in the minds of candidates and make it harder to find the right person for the job. By streamlining the hiring process, companies can attract and retain top talent.
In addition to these goals, companies should also strive to reduce their cost per hire. This metric is crucial in determining the overall success of a social recruiting strategy. By reducing costs, companies can achieve optimal return on investment.
Improving employer brand value is also crucial in social recruiting. Candidates often research a company's image and reputation before applying for a job. By being an influencer on social media and showcasing the company culture, companies can attract and engage top candidates, convert job seekers into applicants, and increase their talent pool.
Finally, it's important to remember that social media should be just one part of a comprehensive hiring process. While it can be a useful tool for finding and evaluating candidates, it's important to also consider other factors, such as in-person interviews and reference checks.
In conclusion, social media can be a powerful tool for streamlining and improving the job hiring process. By staying up-to-date with the latest social media tools and techniques, employers can identify and attract top talent and make informed hiring decisions.
At Appture Digitatl, we specialize in social recruiting and building a strong employer brand. We have been in business since 2005 and have served hundreds of clients ranging from solo recruiters to large organizations with regional, national, and international reach. We understand the importance of setting clear goals and developing a plan to achieve them. Contact us today to schedule a free, 30-minute focus call and discuss how we can help improve your social recruiting strategy.