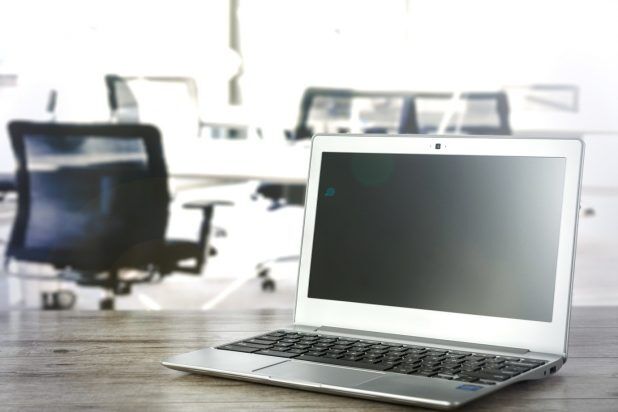 September 24, 2020
SPONSORED
Have you purchased a very capable laptop, but are you yet to uncover its true capabilities? Or maybe you have reinstalled your operating system and are in dire need to have the bare minimum installed to keep your system running. Are you the overly zealous type and have you ported a different interface altogether? Either way, you will need some software applications to keep your system running. What would those be, you might wonder? Let us find out. 
1. The Browser of Choice—Thanks, Google
The internet has been the most pivotal aspect of propelling humanity into the future. With trillions of information packets available online, it is possible to grasp and acquire knowledge from any sphere of life. 
While you can dive into the history of the internet to understand how you landed in this current predicament, you should also know how to use the internet best. Understanding the roots is important, but so is taking advantage of its fruits. 
On that note, to properly use the internet, you will need an important attribute—speed. While Internet Explorer (RIP) might still be stuck in the 70s, Google's Chrome seems to be a great solution, and the only browser you must have, really. 
Microsoft has been rather coy when it comes to shoving their proprietary Edge Browser down our throats. Humans as we are, we will take advantage of this, too. Use your default browser to go to Google's website, and download Chrome after following simple prompts from the website itself. 
2. Protect Your PC at all Costs
Protecting your PC is essential for long-term usage, and that goes without saying. Sure, Windows Defender does the job just fine, and if you are a Mac user, you need not worry about this aspect owing to your proprietary OS; but it doesn't hurt to add another layer of security, does it? 
The software market has proven to be a boon for customers. Not only have you been spoilt with a plethora of choices when it comes to software, but they're also at great prices. Granted, there are tons of options when it comes to getting a free antivirus, but the premium versions of the said software applications come with a lot more benefits, including some very important ones like proprietary cloud space. 
As stated, the choices are limitless. You can always rely on tried and tested offerings from veterans like Bitdefender, or you can be open to newer options. The point here is not to make you choose a platform, but to educate you on the importance of the said software. 
With increasing transparency in today's world, security compromises are becoming more ubiquitous by the day. While you might be able find a way to spot possible hacking in your systems, it is always more sensible to leave that to the software that deal in such ventures. You still need to protect yourself at all costs, and in such cases, dedicated software helps you out.
3. Multimedia and Entertainment
PCs might be major productivity machines, but they are also multimedia devices for the general populace. Be it watching your favourite Tarkovsky film, or a live performance of your favourite post-rock band, PCs require software that allows not just modularity in terms of video or audio experience, but flexibility across all operating systems. 
If you are a movie buff, you will need software that allows you viewing experiences across various aspect ratios. Not just that, but your media player should produce really high-quality sound. Bitrates are important in converting digital signals to audio outputs, which in turn aid in a better overall experience. Fret not, VLC media player does it all, almost to perfection. 
With a multitude of options in terms of video as well as audio qualities, VLC media is very easy to use. Adjust video aspect ratios according to your monitor or display. Additionally, having a built-in subtitle search algorithm makes it easier to look for subtitles when you are watching—you guessed it right—Tarkovsky. 
If you are an audiophile, look (or hear?) no further than Spotify. With millions of artists, albums, and podcasts available for free and that too at high bitrates, Spotify should be your go-to music player. Additionally, the premium version of it is free of advertisements. The equation is simple—uninterrupted listening equals a great experience. 
To Conclude
While you might need a lot of other software workarounds depending on the kind of work you do, the aforementioned applications are an absolute must. To ensure that your basics are covered, you ought to download the said applications. 
---