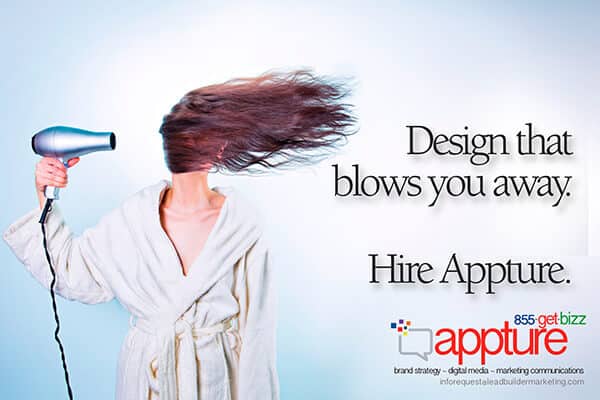 In today's digital age, every scroll, click, and swipe exposes us to a relentless stream of advertisements, making it easy for brands to become just another fleeting image in the digital cacophony. The digital advertising landscape is undeniably crowded, bombarding us with countless messages daily.Think back to the last time a brand really wowed you. Chances are, it's a memory that really sticks out.
Experiential marketing isn't merely about creating ads, but also about forging meaningful connections, providing an avenue where brands can cut through the digital noise and engage with customers on a deeper, more personal level. Essentially, it offers something that digital advertising alone cannot provide: real, in-person interactions. In the digital realm, authenticity often takes a back seat to pixels and screens.
However, experiential marketing isn't just about creating memorable moments — it's a powerful avenue for driving leads and sales. By immersing customers in a brand experience, marketers can nurture leads and increase the chances of conversion.
Cutting Through the Digital Clutter: The Experiential Advantage
Think about the numerous ads you see or hear during a single internet session — they're often here today, gone tomorrow. Experiential marketing, on the other hand, is an invitation to engage with a brand through an immersive, real-world interaction that lingers in your memory.
Here, the power of experiential marketing becomes apparent, allowing brands to connect with their audience in ways that digital advertising alone cannot achieve. It transforms passive observers into active participants, fostering a sense of genuine involvement. As consumers increasingly seek authenticity and meaningful engagement, experiential marketing seamlessly integrates with the digital advertising landscape by offering a distinct and memorable advantage.
Building Meaningful Connections: The Intimacy of Experiential Marketing
Establishing genuine connections with customers has always been a paramount goal in marketing in order to build genuine, lasting relationships founded on trust. In this way, experiential marketing is great for making connections that perfectly complement digital ads.
Experiential marketing creates moments where people can see, touch, and experience a brand's offerings firsthand. These interactions are far more tangible and personal than the digital interactions facilitated by screens and devices. When a customer attends a brand event, participates in a live demonstration, or engages with a brand ambassador, it forges a connection that transcends the virtual world.
In contrast, digital advertising relies on pixels and screens to effectively convey messages to a broad audience. While it can be highly impactful in reaching and engaging with a wide range of individuals, it complements experiential marketing by adding a different dimension to the marketing mix.
By comparison, experiential marketing invites active participation and conversation, creating an intimate and memorable connection between the brand and its customers. This intimacy allows brands to build meaningful and lasting relationships with their audience in the digital age.
Driving Leads and Sales: Experiential Marketing's Value Proposition
In the age of digital advertising, the ultimate objective for businesses remains constant: driving leads and generating sales. Experiential marketing, far from being a divergence from this goal, serves as a potent catalyst in achieving it. It's not just about creating memorable experiences — it's about converting those experiences into tangible results.
Experiential marketing offers a unique avenue for lead generation by immersing potential customers in a brand's messaging to capture their attention and interest in a way traditional digital advertising often struggles to achieve. In a sense, it's like inviting someone into your store, rather than merely displaying products in a shop window.
This immersive approach creates an environment where lead generation becomes a natural progression. Attendees of experiential events aren't passive observers — they actively engage with the brand, signaling their interest and readiness to explore further.
Moreover, experiential marketing excels in driving sales conversions. When individuals have the opportunity to interact with a product, witness its benefits, or even test it firsthand, the path to purchase becomes smoother. It's the difference between reading about a product online and actually holding it in your hands. Experiential marketing facilitates these crucial touchpoints in the customer journey, where a potential lead seamlessly transitions into a satisfied customer.
From an SEO perspective, this means not only boosting website traffic, but also converting that traffic into measurable actions: form submissions, inquiries, and sales. Experiential marketing aligns perfectly with the digital advertising landscape by creating opportunities for leads to become customers. In an era where businesses are constantly seeking ways to enhance their online presence and drive conversion, experiential marketing emerges as a valuable ally, turning memorable experiences into measurable success.
Word-of-mouth Marketing and Brand Ambassadors
Word-of-mouth recommendations from people you know significantly impact what you buy, and experiential marketing is fantastic for making memorable experiences that get people talking. When individuals have a positive, memorable interaction with a brand, they're more likely to share that experience with their social circles. Whether through enthusiastic conversations, social media posts, or online reviews, these authentic endorsements carry significant weight. They become valuable endorsements that influence others and extend the brand's reach far beyond the confines of the event itself.
Experiential marketing also has a unique way of creating brand ambassadors — enthusiastic, loyal customers who not only continue to support the brand, but actively advocate for it. These people love the brand so much that they eagerly share their experience and promote it to their circles, spreading its message without additional costs.
While digital ads struggling to connect, experiential marketing is key to making a real impact. It transforms passive observers into active participants, forges meaningful connections, drives leads and sales, and creates passionate brand advocates. Authenticity has taken center stage for today's customers, making experiential marketing not just another choice, but a necessity for brands seeking to thrive and endure in our ever-evolving digital landscape.