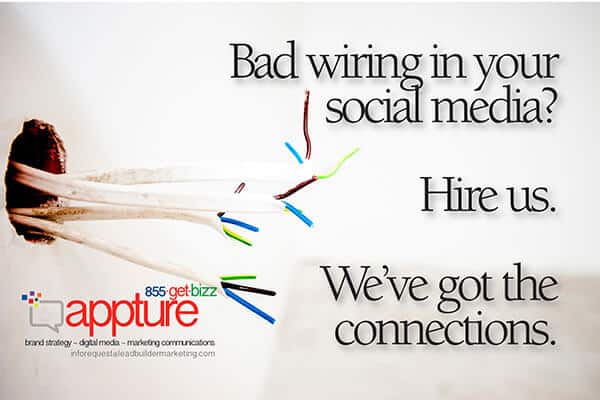 Effective branding paired with profitable marketing strategies is the best way to create an engaging presence for your business in the market. It brings in the right kind of customers and clients that are highly likely to convert and generate your sales. However, marketing isn't just a simple act of releasing product campaigns and setting up a digital media presence. You also need to consider other tools that might seem small but have proven to be largely successful in developing strong relationships with your clients.
Are you wondering what these tools are?
Print media, of course! Print marketing was once thought to be dead and taken over by digital media, but recent studies have shown how this isn't true at all! Even with the Internet becoming our major source of information, 82% of people still trust printed ads more when making a purchase. To top it off, 56% of global customers admit that they believe print marketing is the most reliable type of marketing available.
It is quite clear that print marketing puts your business at a major advantage. It shows customers that you're a dependable, professional brand that focuses on those small, intricate details to make their buying experience much more cohesive and enhanced.
Now, getting to the actual matter at hand, what are some print marketing essentials that your business should have? Let's find out below!
Brochures
If you're looking for a way to display useful information about your business in an attractive and highly readable manner, brochures are the perfect form of print marketing for your business. They offer all the necessary info in a compact and concise document that doesn't overwhelm the reader and actually encourages them to look up the brand.
Brochures are an ideal print tool to introduce your brand, highlight your best-selling products, and discuss what characteristics make your business stand out. When designed and printed professionally, brochures can host everything a potential client or customer needs to know about your business in a reader-friendly manner. You can add pictures, style them in different ways and make the most of a brochure's versatility to make your marketing efforts highly successful.
These pieces of print drive your brand message home while also being easy to distribute to a large audience and cost-friendly, so you don't worry about going over your marketing budget.
Business Cards
The importance of a business card is no surprise to any professional worker. They offer the perfect way to swap essential information and network with clients and other professionals alike. Business cards do an excellent job of making a lasting impression with the recipient by adding a personal touch that forms fruitful connections. They also show that you're prepared for the meeting and boost your credibility as a skilled professional in your field. Business cards stay with the prospect long after your interaction with them has ended, ensuring that your products and services are retained in their minds for future buying decisions.
Loyalty Cards
The best way to put your business on track for success is by building long-lasting customer relationships of loyalty and trust. Loyalty cards are a great way to show your customers that you genuinely care for their needs and respect the time and money they're putting into your business.
These simple yet powerful cards will ensure that customers continue to pick your business over your competitors. They also do a fantastic job of bringing back old customers who haven't made a purchase recently and reminding them of your business in a subtle yet effective manner. Entrepreneur.com reports that up to 64% of businesses experienced a significantly higher ROI with customer loyalty programs than any other marketing or branding tool!
Letterheads and Envelopes
Letters are some of the most formal types of written communication that your business conducts; therefore, they require a professional platform or medium. Customized letterheads serve as this medium, ensuring your business appears as a polished and executive brand.
Well-designed letterheads bring credibility to your business and instantly command attention. It shows the recipients that you're well-established and deserves to be taken seriously. While most letters and documents are left ignored or forgotten by customers, a custom letterhead with your logo, company name, contact information, and credentials will demand to be read and remembered.
Mailers
Did you know that 44% of customers visit a brand's website after receiving direct mail marketing? Just think of the potential that mailers have to increase traffic and generate nurtured leads for your business!
Mailers are print marketing tools that you can send to potential customers in hopes of converting them to leads. They include your business name, some essential information about your products and services, and a discount code or promotional coupon to serve as a call to action.
When used smartly, mailers can target a huge audience in one go and turn them into loyal customers that regularly shop for your business. They do a better job of garnering audience attention and ensuring they make a purchase since everyone loves discounts and free stuff!
Ready to reap the endless benefits of print collateral? These print materials can do wonders to improve your branding and make your marketing strategies much more impactful. They will ensure you stay at the forefront of your client's minds while also establishing your business as the leading expert in your particular field.
Print material is known for its effectiveness and the innate ability to bring a professional touch to your brand image. The final icing on the cake is the fact that it is quite convenient and cost-effective! You won't need to make a dent in your capital or spend hours struggling with the perfect design.
There are hundreds of free templates and other tools available online to help you create effective print marketing for your business. Additionally, you can choose between having an internal printing setup or simply outsourcing your print needs to streamline the entire process. It's completely up to you!