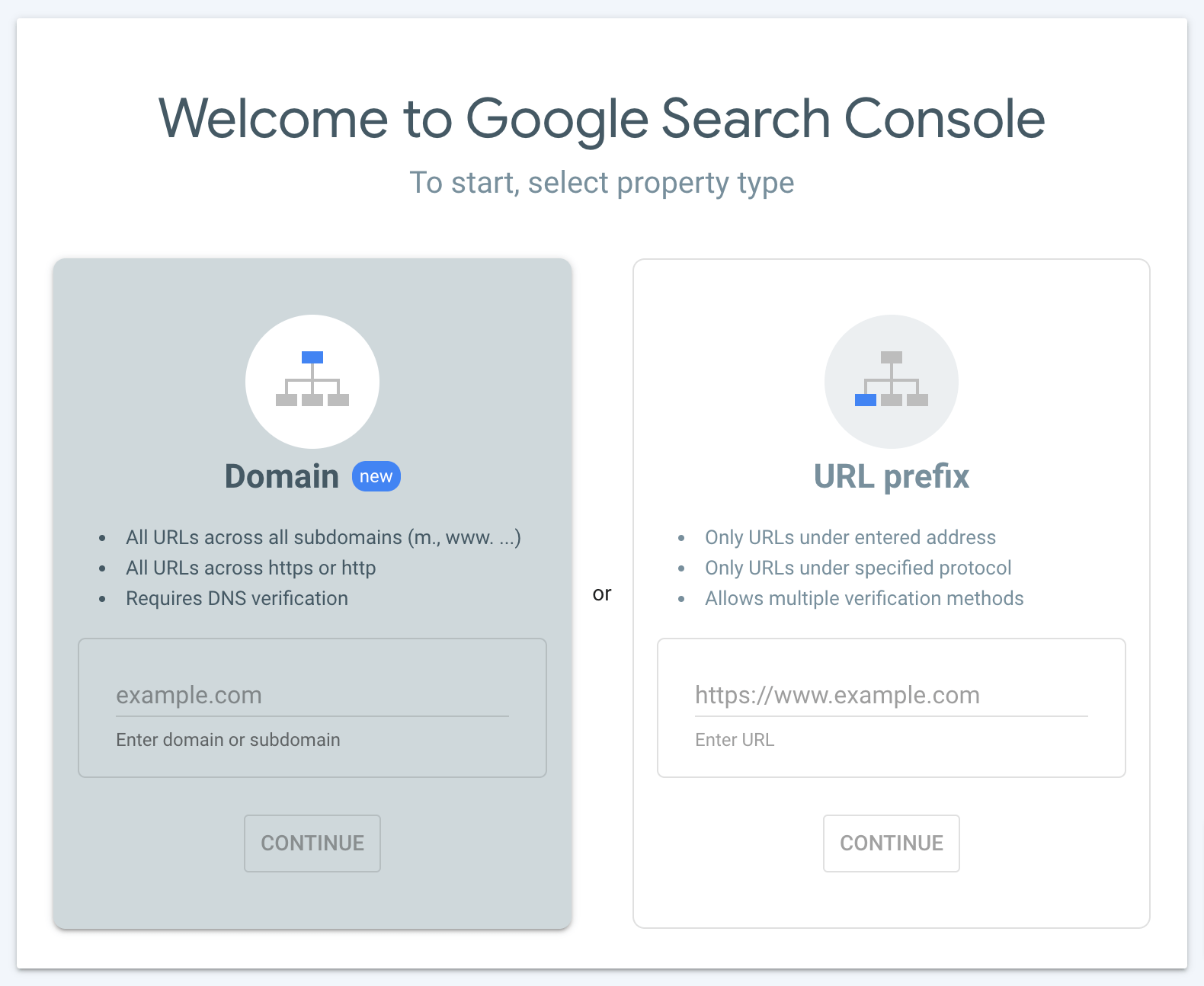 An SEO audit is where you find opportunities to improve a site's search performance.
To find all of these opportunities, you need to look in different places: content, links, technical issues, and more.
This is something Google Search Console and . You may find other reports helpful too, such as reports made for images, localization issues, or a special cluster report showing sets of pages with duplicate content. What's more, you can create your own reports with four Site Audit tools: 
Page Explorer
Link Explorer
Internal Link Opportunities 
Structure Explorer
Once you're done with fixing issues reported in Site Audit, you can schedule regular site crawls. 
AWT will email you when the crawl is done so you can check for improvements, new issues, or just the general SEO health score. The tool will also keep a history of site crawls for three months.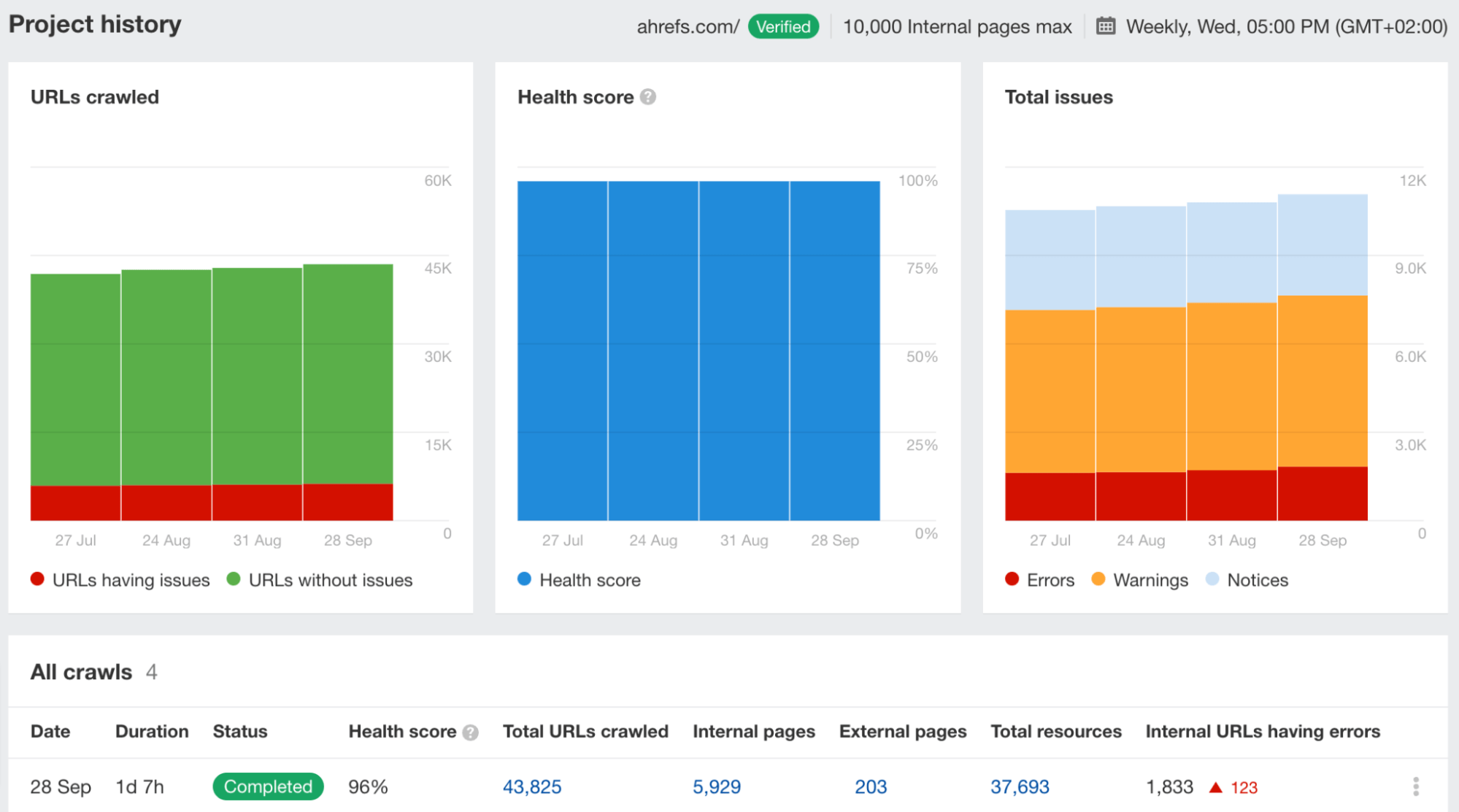 Site Explorer (for checking keywords, traffic, and backlinks)
Unlike GSC, AWT has no limits on the number of reported organic keywords and backlinks. 
With the Organic keywords report, you can see keywords where you already rank. And based on provided SEO metrics—e.g., position, Keyword Difficulty (KD), volume—you can identify content that could need an update or an opportunity to take over a featured snippet.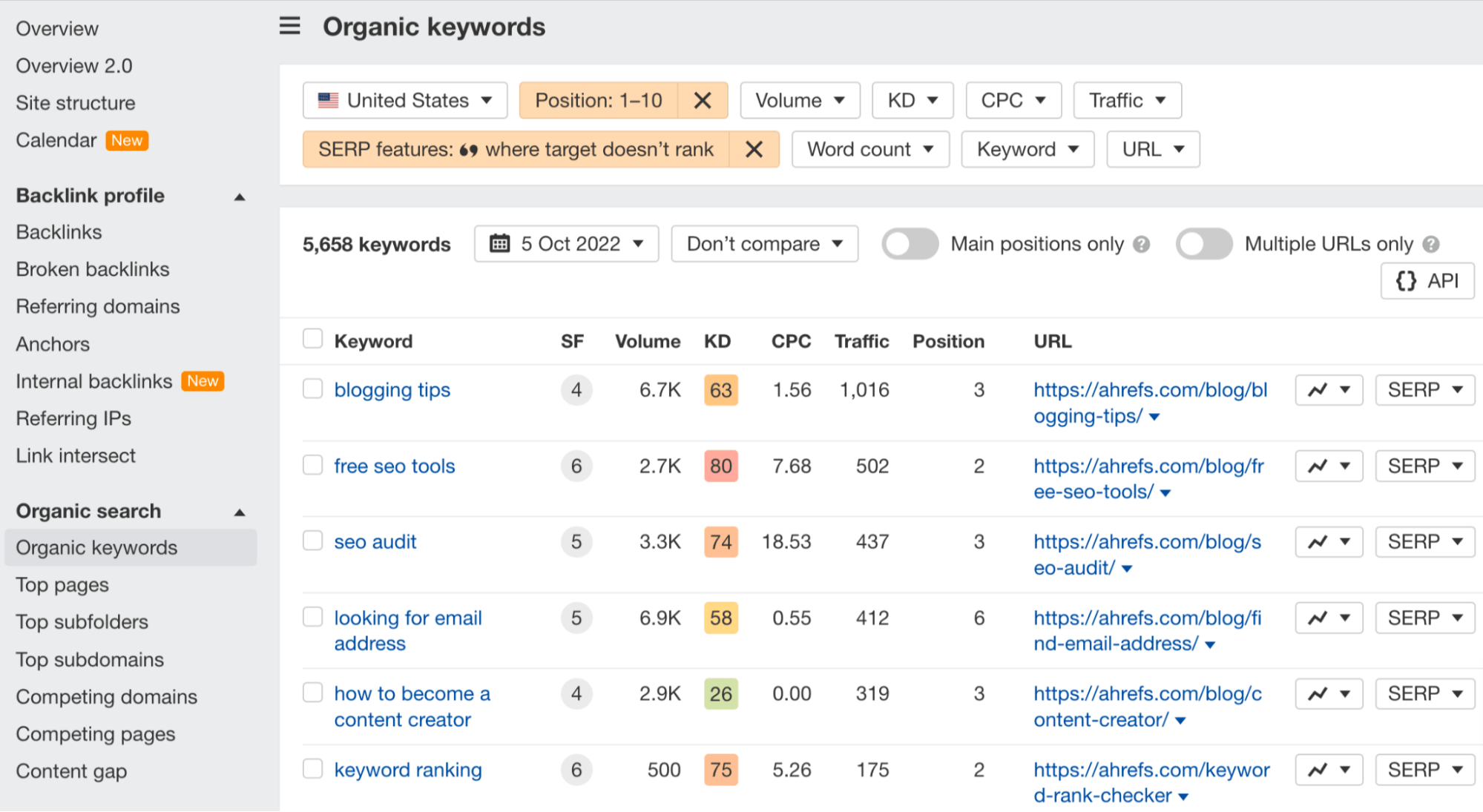 With the Backlinks report, you can see all backlinks pointing from specific pages (GSC shows just domains) to your website. The data comes with some handy SEO metrics, such as Domain Rating (DR) and organic traffic to the page. (You can also sort and filter through those metrics.)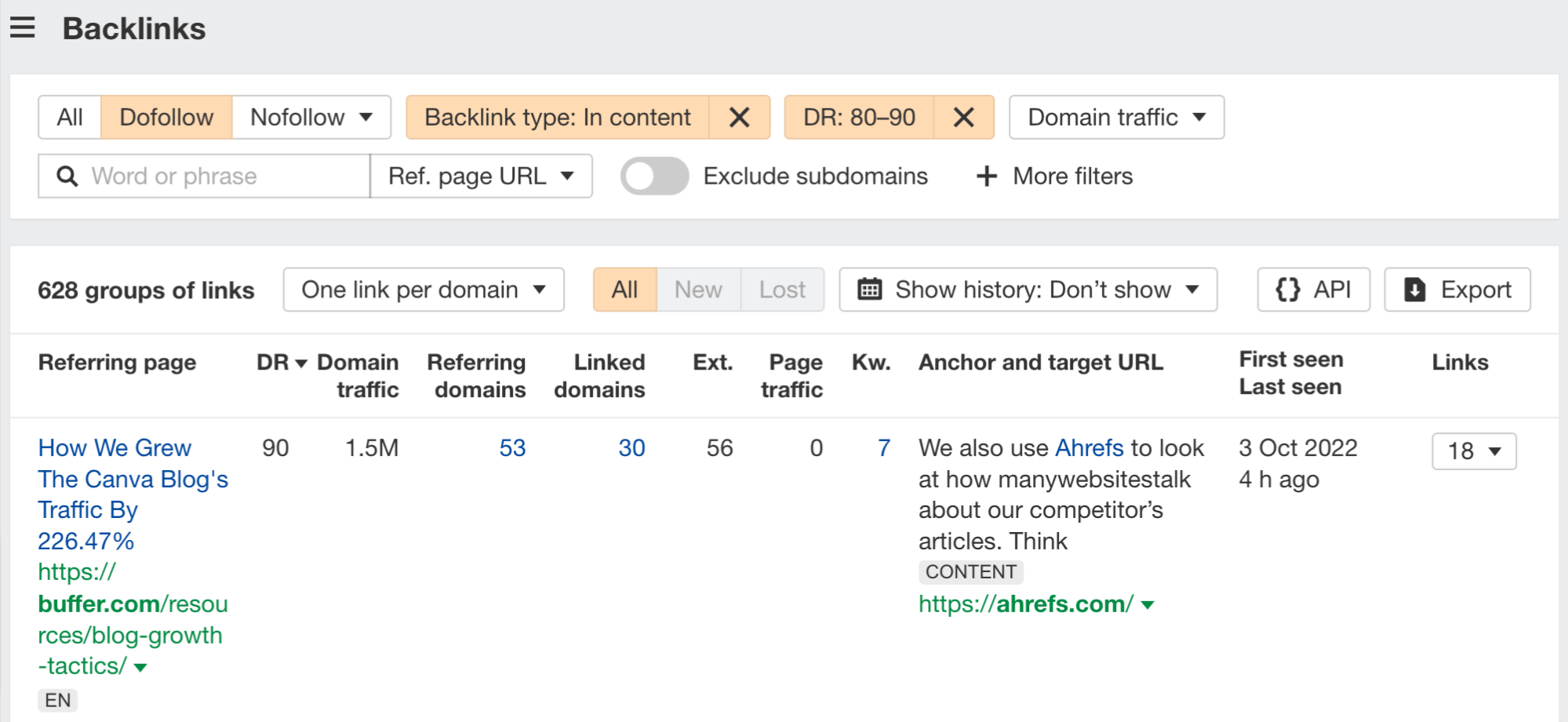 Some other things you can do with AWT for your audit:
See how fast you're acquiring backlinks and keywords 
Assess the quality of your backlinks 
See which pages have a chance of moving from the second to the first SERP
Discover traffic drops that coincided with Google's core updates 
Look past GSC's 16-month organic traffic limit 
Spot negative SEO attacks (through spammy anchors or sudden spikes in referring domains)
Use SEO data to evaluate your website's worth
Final thoughts 
SEO audits can be overwhelming, so it's good to start with a game plan. We recommend our SEO audit checklist, where we've pinpointed 14 places you should look for impactful SEO issues. You will be able to do 13 of the 14 points with just GSC and AWT. 
Feel free to play around with both tools and come up with your own game plan. You can learn more about the tools in the following: 
Got questions? Ping me on Twitter.