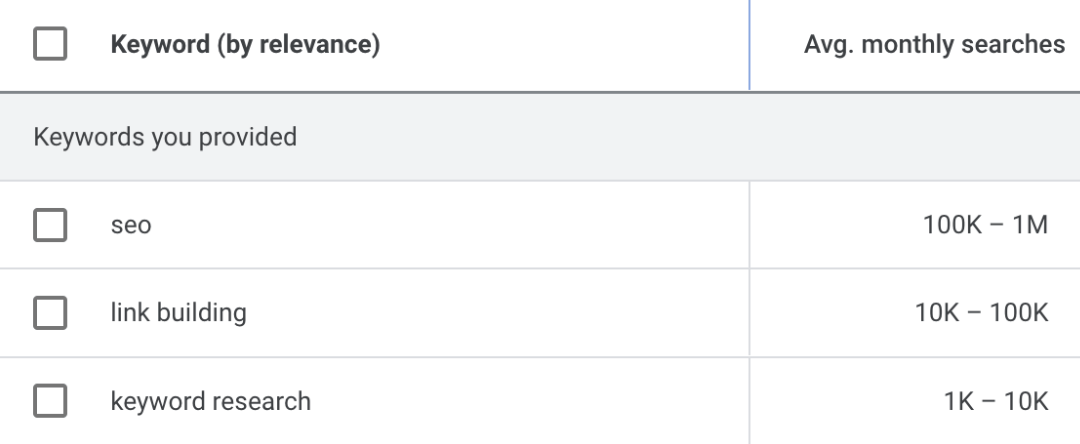 Here's my selection of the software that SEO agencies use to get their work done and manage their teams successfully.
– The first outreach tool I used in my agency career. It covers link prospecting, creating custom email templates, organizing contacts, and managing the outreach process.
Pitchbox – A popular alternative to BuzzStream that has testimonials from several well-known SEOs. Features are tailored toward agencies.
An SEO professional's main objective is to rank websites in Google search, so it's natural they'll use several Google software products to understand their performance in the search engine.
Here's my rundown of the top Google software SEO agencies typically use:
Google Analytics
Google Analytics (GA) is relatively ubiquitous in the agency-client world.
It's usually the first place SEO agencies go to when they want to gauge the amount of traffic their clients' websites have.
Google Search Console
Google Search Console is another popular tool SEOs in agencies use to gauge performance. 
It allows you to:
View how often your site appears in Google Search and which search queries it shows for, and how often searchers click through for those queries.
Get a breakdown of websites that link to your site.
See if Google can find and crawl your site.
Fix indexing problems and request reindexing of new or updated content.
Receive alerts when Google encounters issues on your site.
Google Looker Studio (formerly known as Google Data Studio)
Like rank tracking, reporting on the progress of your SEO campaign is important for agencies of all sizes. 
Tools like Google Looker Studio (GLS) allow them to do several things:
Aggregate multiple data sets – GA, GSC, and Ahrefs data can be integrated into one dashboard.
Create scheduled reports – Schedule PDF reports to be sent to them and other stakeholders.
Check out our Data Studio documentation for more information on setting up the Ahrefs integration.
Google Trends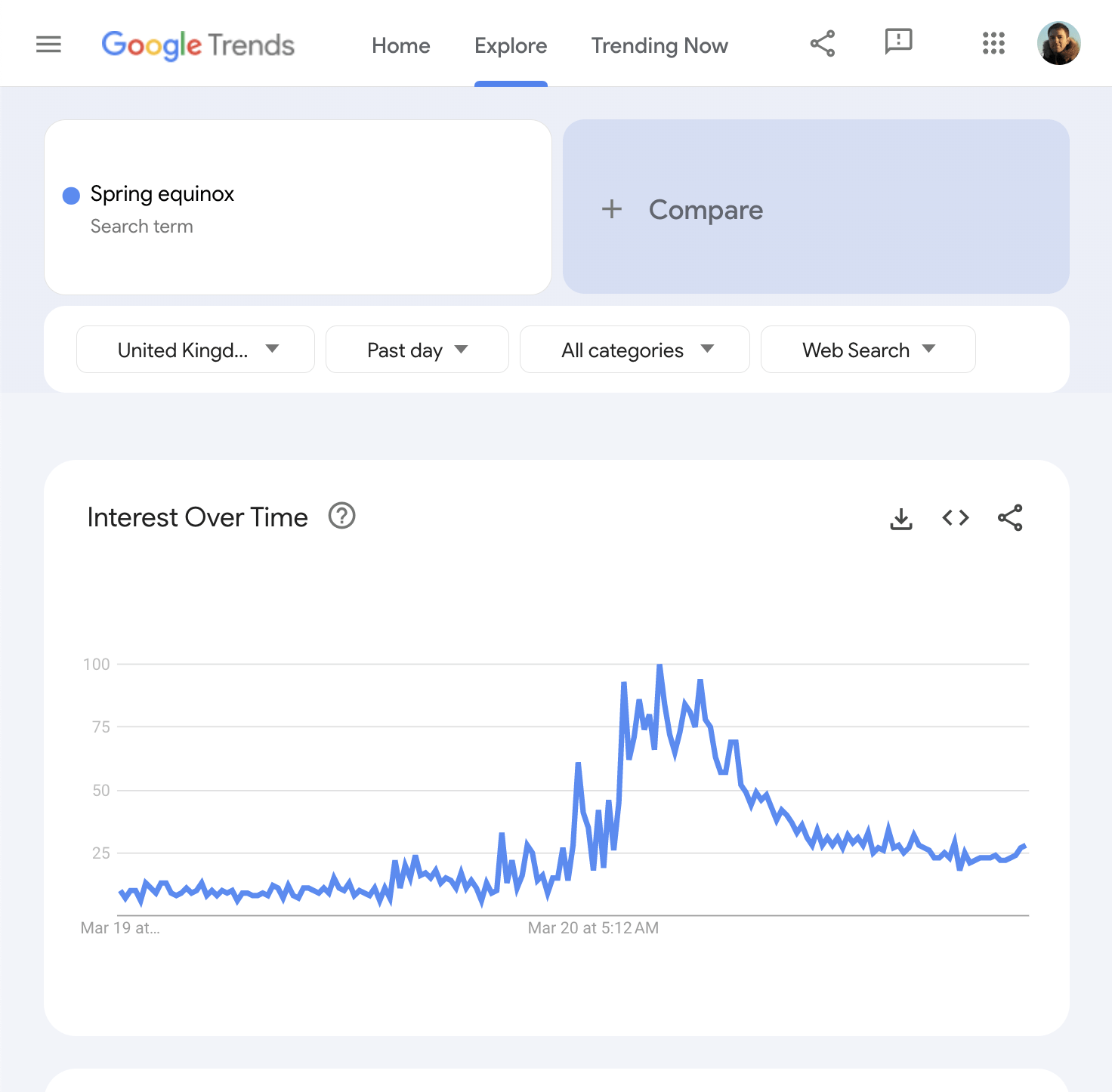 Every keyword you search for in Google has a search trend. Agencies will spot-check these trends by typing them into Google Trends. It helps to give an idea of whether a keyword is worth targeting.
Agencies use Google Trends to visualize specific keywords' rising or diminishing popularity.
Google Colaboratory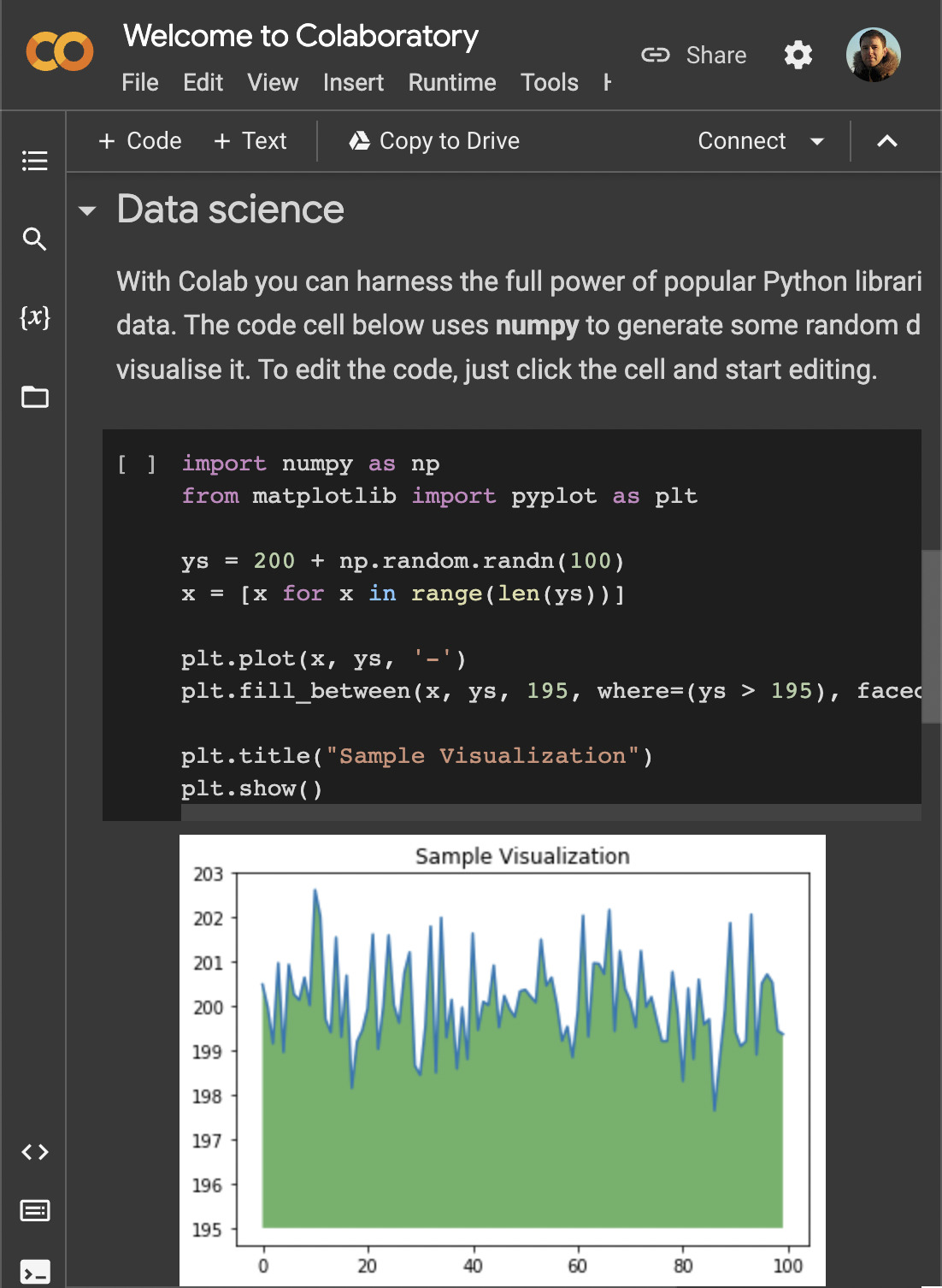 Google Colaboratory (Collab) is one of the tools that SEOs use to run Python scripts. 
Although you can run Python code in different ways, getting sign-off to run Python on your work laptop is often more trouble than it's worth. 
Using a third-party tool like Collab enables you to bypass this restriction (in most cases) and run your favorite Python scripts, increasing your efficiency and automating the mundane.
Google PageSpeed Insights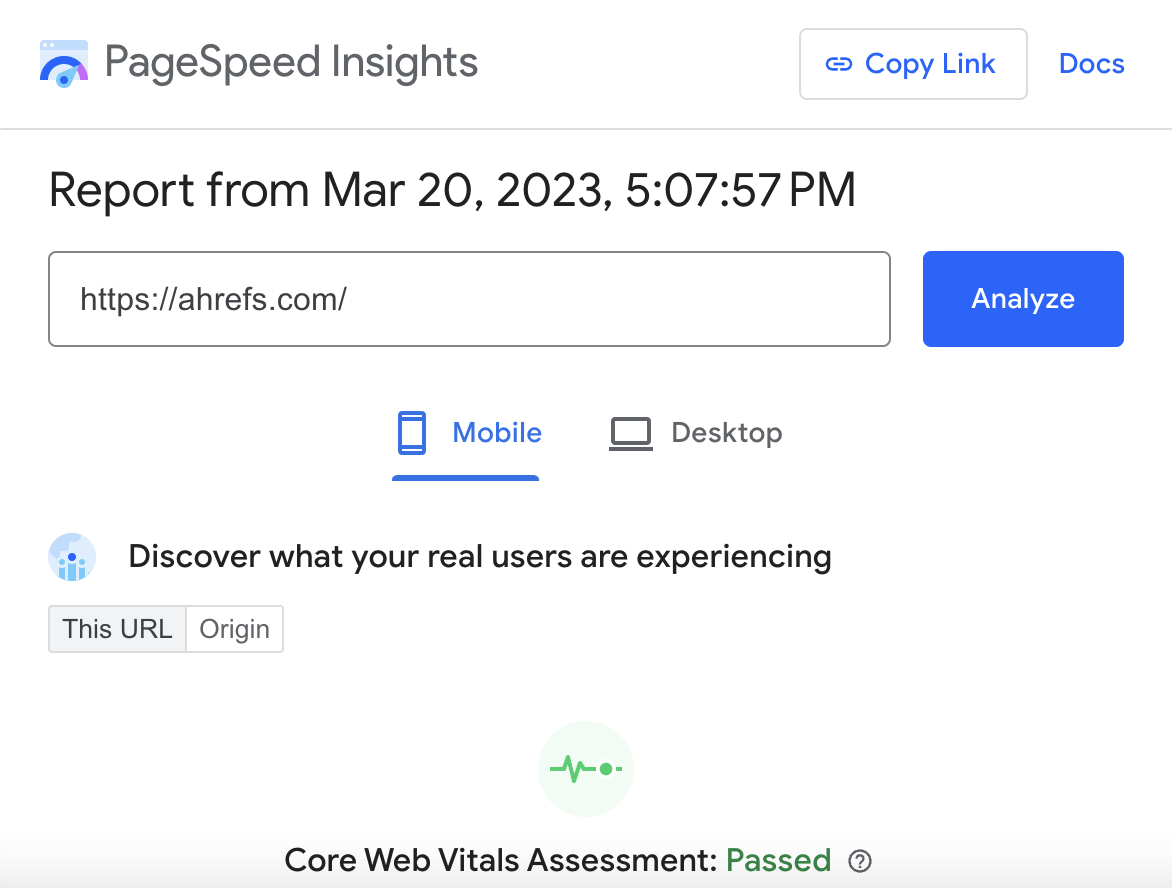 Site speed has been a hot topic for a few years now. Google estimated that for every one-second delay in mobile page load, conversions could fall up to 20%. 
One of the tools agency SEOs use to measure page speed and Core Web Vitals is Google PageSpeed Insights.
There are other tools agencies use, such as:
Webpagetest.org – Great for comparing site speed vs. competitors'.
GTmetrix – Good all-around tool for checking site speed.
With so many SEO Chrome extensions, it's hard to know which ones to use. These are the extensions most shared in agencies I've worked in. 
It may seem unconventional that agencies use free Chrome extensions, but it comes back to speed. 
These types of extensions help you to identify issues quickly. You can always return to the issues later for further analysis if needed. 
Chrome DevTools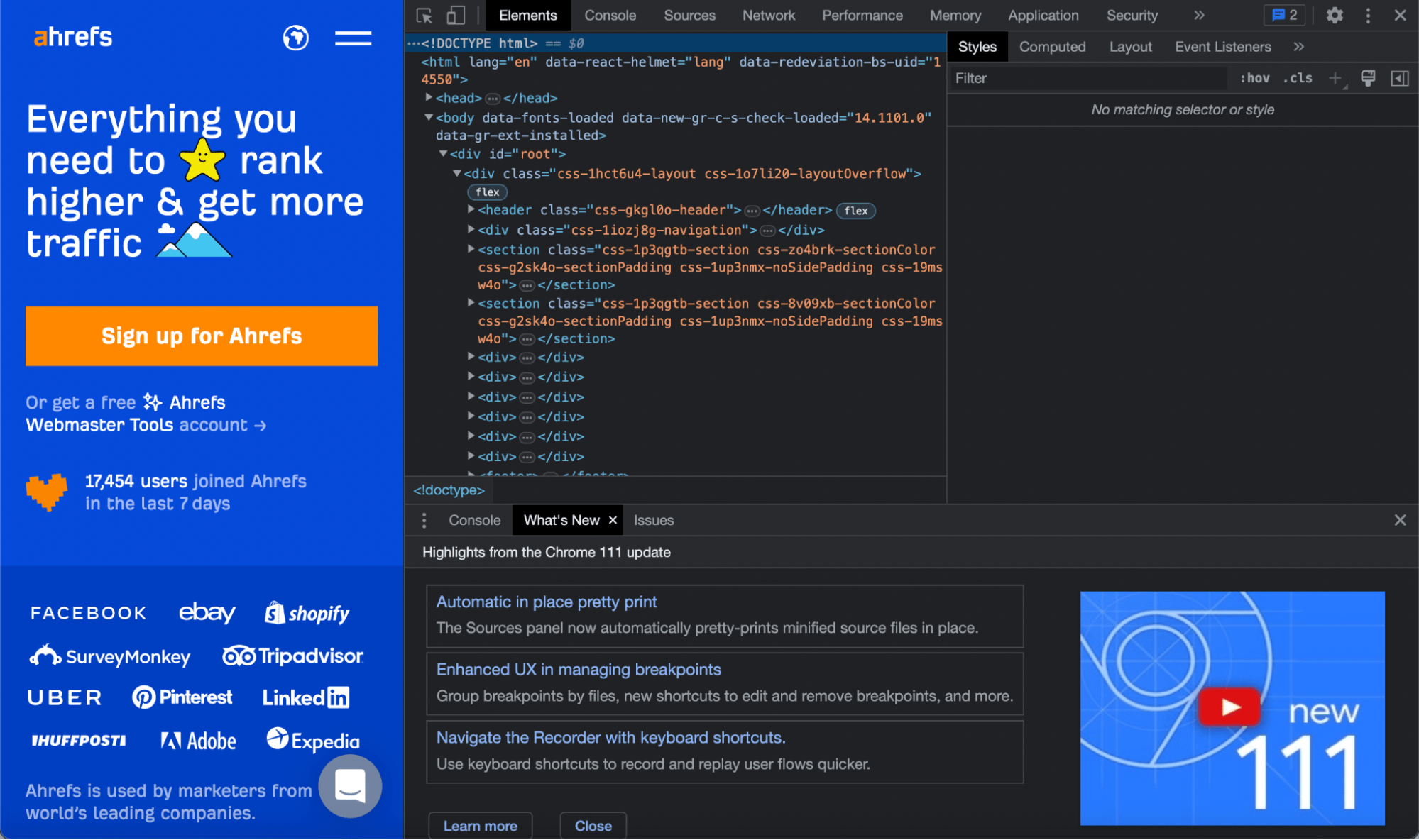 Chrome DevTools is another useful tool for most agency SEOs that's worth taking a look at. 
Although extensions, plugins, and software can help you spot-check the data quickly, you need to go into the code to understand what is happening. This is where Chrome DevTools can be really useful.
As agencies use various tools, they often dream of simplifying their tool setups into one single platform. Several "middle-ware" solutions can help you achieve this:
Supermetrics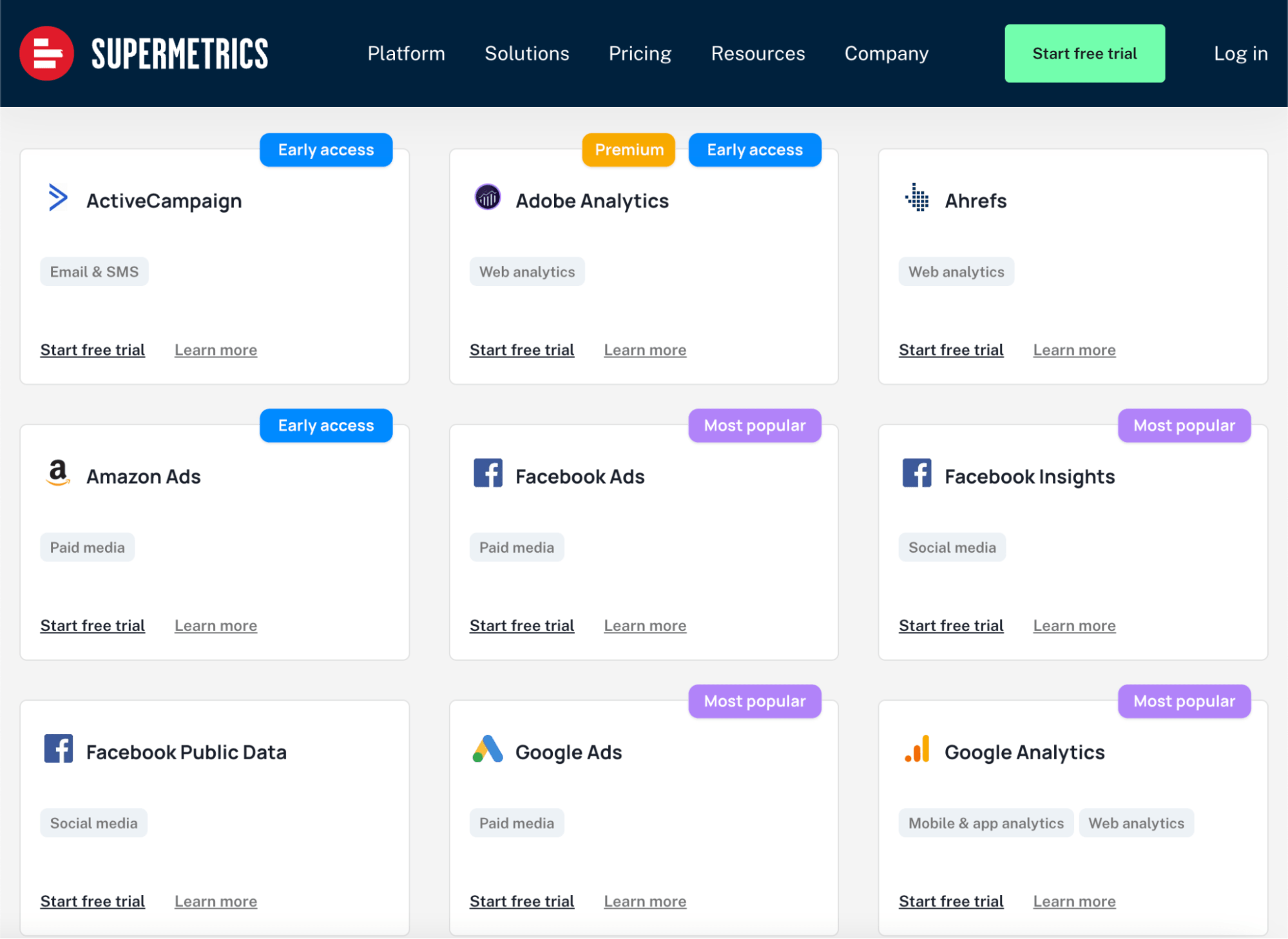 Supermetrics is a paid software tool that allows you to integrate data from 100+ platforms together. This enables you to increase your agency's efficiency—specifically with SEO reporting.
Zapier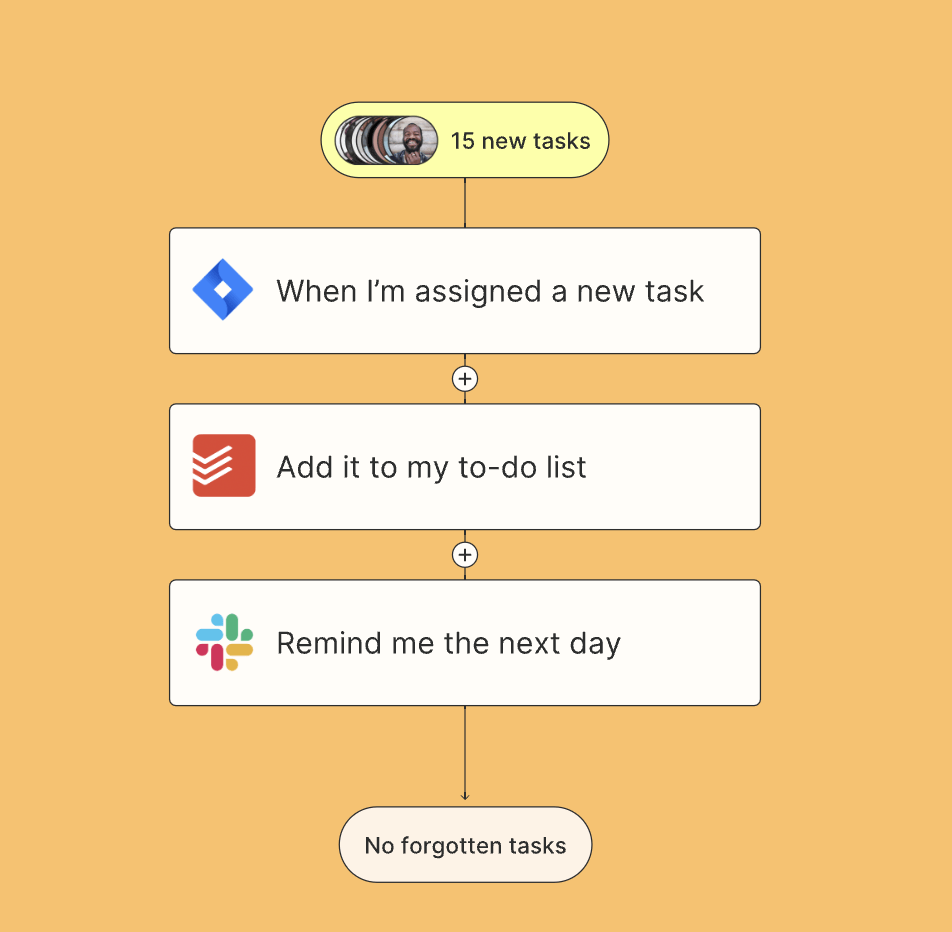 Zapier is another useful tool that automates interactions between different software tools. 
This is particularly useful for automating repetitive tasks. Another benefit is that it is a no-code tool, so you don't need any development experience to set up the automation.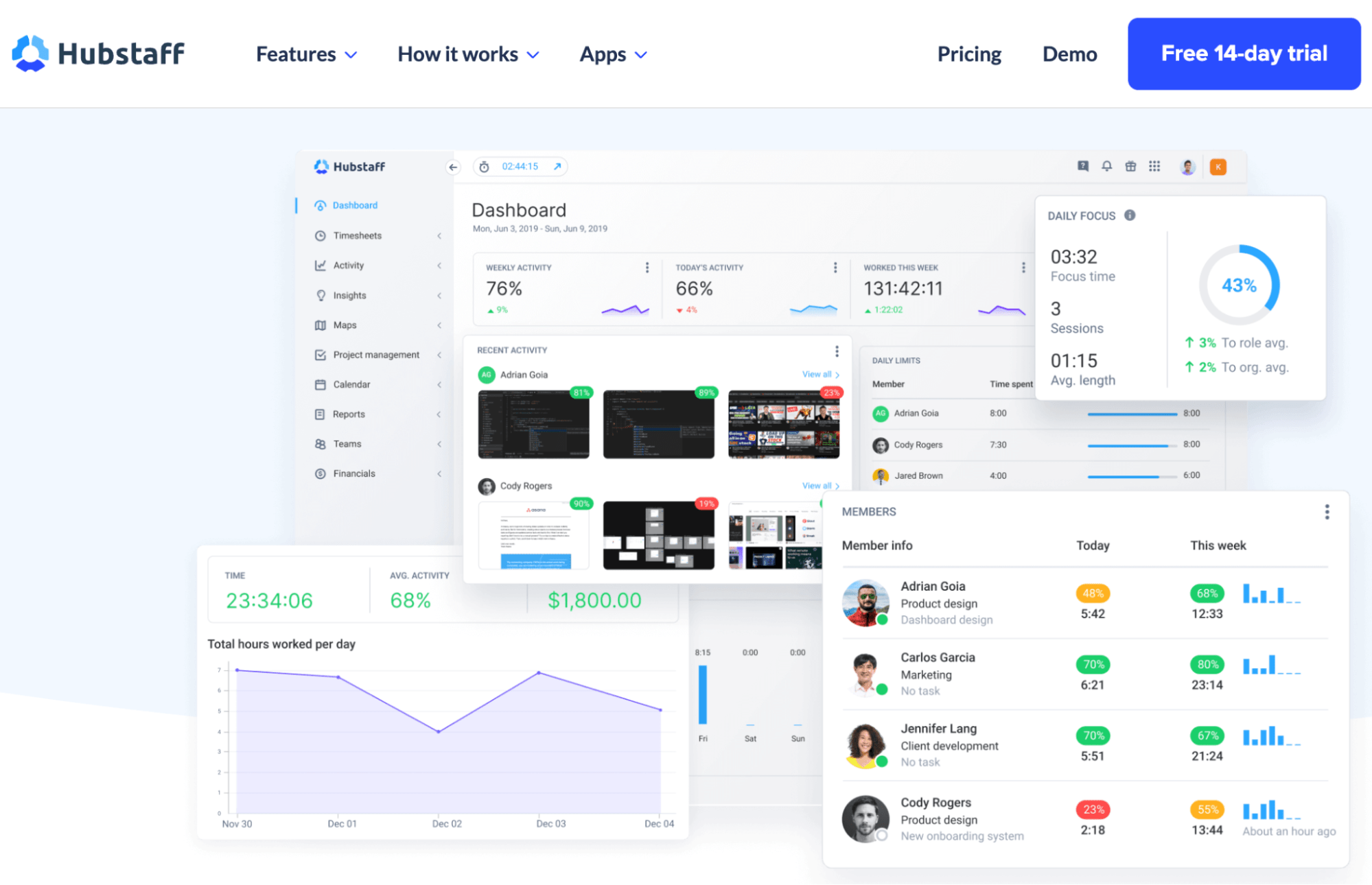 As an SEO agency, you and your team must keep track of your time. 
Every agency I've worked at has used a different time-tracking tool, and there doesn't seem to be much consensus on which is the "best one."
So here are a few examples of time-tracking software I've used in agencies:
The most efficient SEO teams will have their methods to organize and distribute tasks among their team members. 
Although you can do this in a humble spreadsheet, software tools can help. 
All of the below are great, and I have seen them used in agencies effectively.
SEO agencies have lots of clients, and the reality is they will all have their preferred method of getting in contact with you. 
Microsoft Teams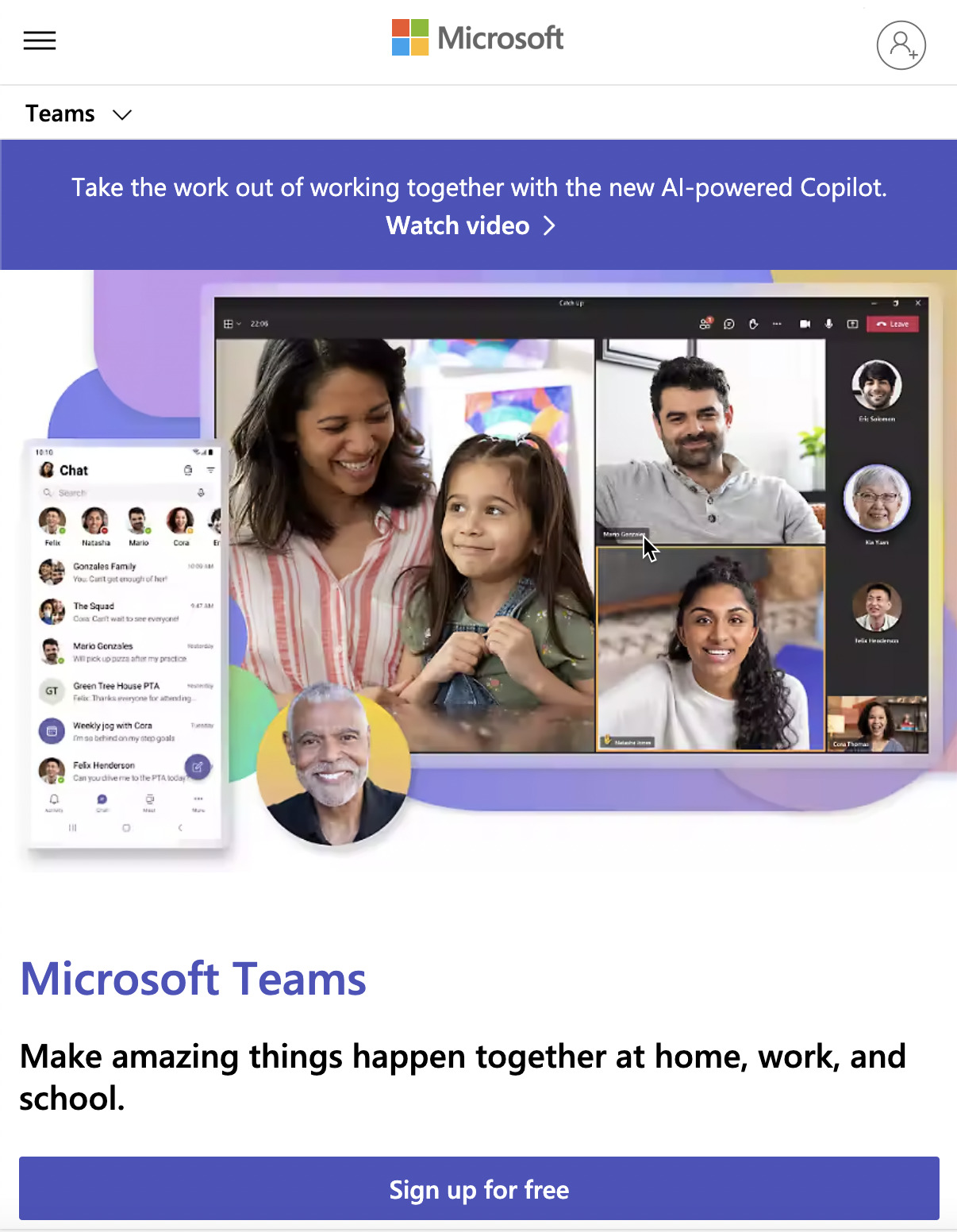 When it comes to remote meetings, Microsoft Teams is the de facto standard for SEO agencies in terms of client-agency communication. 
This is because signing off on a Microsoft product with the IT department in most agencies is generally much easier.

The most used software suite by far for agency SEOs is Microsoft Office (now known as Microsoft 365). 
Yes—it's not the most exciting piece of software. But it's been a constant presence throughout my agency career.
The key products SEO agencies use in Microsoft 365 are:
Microsoft Outlook – Send and receive emails.
Microsoft Excel – Analyze data from your SEO campaigns.
Microsoft Word – Prepare documents for your SEO campaigns.
Microsoft PowerPoint – Create presentations, reports, and pitch decks for your clients or prospective clients.
If you are working with clients, they'll expect you to have access to this software.
Sidenote.
Google offers software that mirrors the functionality of Microsoft 365 for free. There is nothing wrong with the Google software option. But on the whole, agencies still prefer to use Microsoft 365.
Working with freelancers in an agency setting is becoming more common. You can manage them through day-to-day task management and existing HR tools, but some agencies prefer to keep them separate. 
If you are working with freelancers at scale, you may need a platform to manage them. 
Lano
Tools like Lano enable you to manage freelancers, e.g., allowing you to pay your remote contractors easily.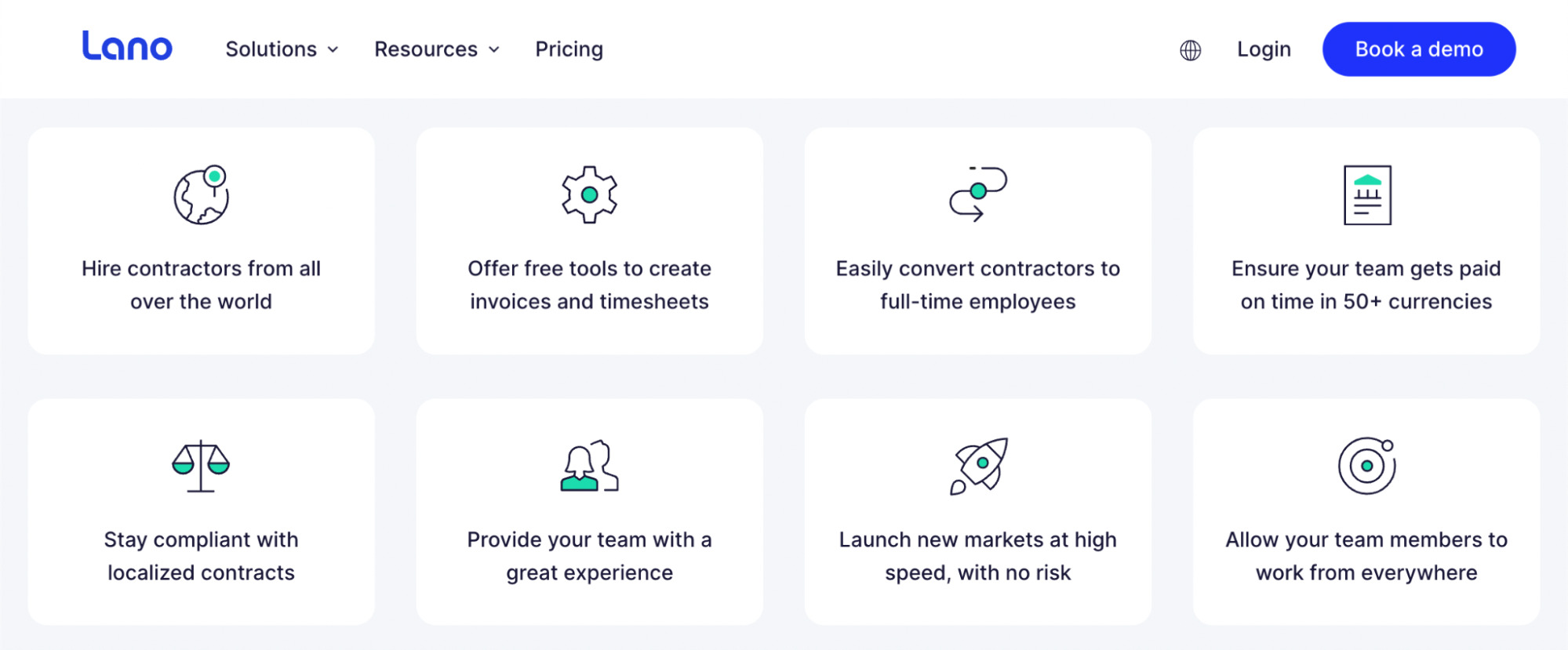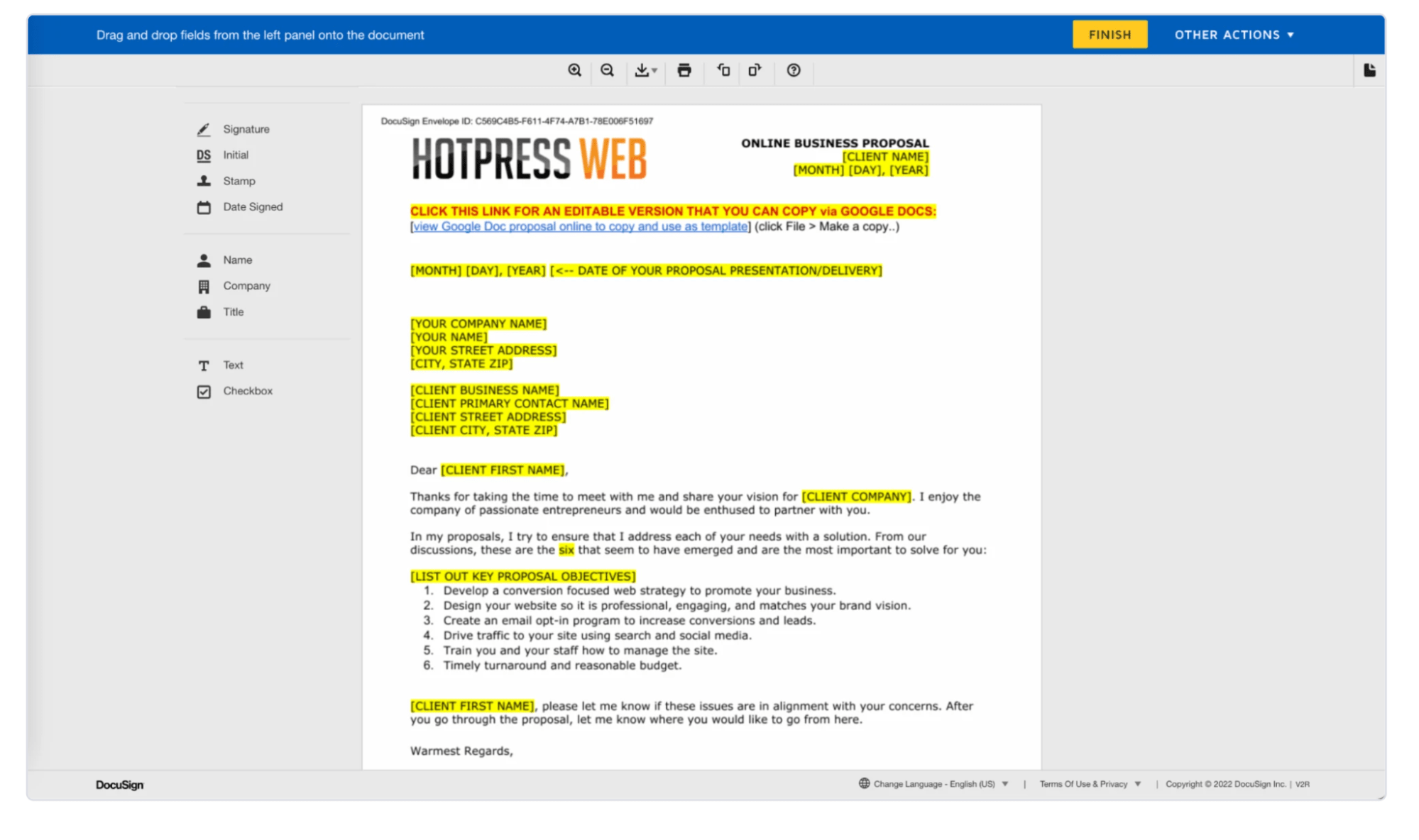 Once your agency has won a new client, you must create a contract and set a recurring billing schedule. 
Here's how agencies of different sizes approach it:
Many of the larger agencies will use purchase orders (POs). In the past, I've used tools such as Mediaocean's Prisma to book these in. 
For smaller agencies, it's more likely they'll use something like DocuSign or Stripe, but every agency will have its preferred methods.
Final thoughts
Access to the best software is vital for agencies; without this, they can't advise their clients effectively and efficiently. 
Got questions? Ping me on Twitter 🙂