The ultimate objective of marketers and business owners is to earn profit from their investments. In the digital era, it is based on your business website's optimization.
The core reason for this focus is the direct relationship between the return of investment and website rankings. According to Backlinko, only 0.78% of searches receive visitors from the 2nd page of search engines. This clearly highlights the significance of search engine ranking for a business.
There are number of strategies that can be utilized for increasing optimization. SEO and SEM are two of the most used strategies in the marketing world today.
Let's discuss the role and functionality of SEO and SEM for small businesses.
SEO V.s SEM
Prior to initiating the difference, it is necessary to quote that; the terms only differ in their functionality but works for a similar goal. The difference in simpler words can be written as;
SEO: Earning traffic and search engine ranking through free or unpaid listings.
SEM: Earning search engine rankings or traffic through paid listings.
As per the study, around 53% of the total web traffic is generated from organic resources. Therefore, usage of SEO and SEM collectively can create a significant impact on the optimization and website traffic.
Let's discuss the collective functionality of SEO and SEM and their impact on business.
Similarities in Between SEO And SEM
SEO and SEM are two different strategies that work on a similar purpose. The functionality of both the strategies is completely opposite to each other, yet they both work for website optimization.
Keyword Research Goes The Same Way
Whether you are working on paid SEO strategies, the main focus of your campaign will be the right keywords. These are the main element that is used by the search engine algorithm to rank a website.
Optimizing your campaigns for the wrong keywords can reverse the situation. It is suggested to use long-tail keywords according to your niche and audience interest.
The long-tail keywords have a conversion rate of about 36% in contrary to normal keywords. See the following illustration depicting the search demand of long-tail keyword.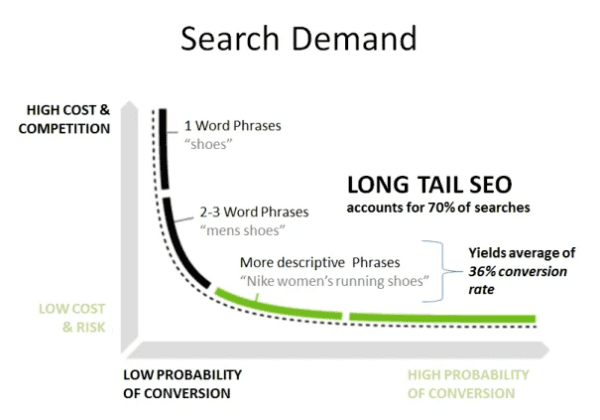 Target Is Better SERPs And Higher Conversion
To drive the traffic on the website is the next ultimate objective of both strategies. However, not all traffic is required. In rare cases, the excessively driven traffic will only increase footstep and fails to increase conversion rate.
All that is required from a visitor is sales. In order to keep your conversion rate high, you should look for lead-generating keywords. The keyword usage and psychology of the users play a significant role in the conversion rate.
For instance, if you are a table seller, keywords like 'DIY table', will not work effectively. You should use keywords like 'buy tables and chairs' that will create more impact on users.
Implementing SEO And SEM Together – An Approach
Well, this is probably the most crucial part of your campaign. Before diving into the steps, it is essential that you should keep a keen eye at your planning. It will help you understand the reasons why your marketing strategy is failing and how to move it to the right track.
SEO is a long process, and it takes time to show results. According to the analysis, only 5.7% of the pages move to the first page of the search engine within their first year of publication.
On the other hand, SEM or PPC shows results for a shorter period of time. While you are choosing any of the strategies initially, make sure you have a plan B.
The following steps will help you understand the process easily.
1. Search For The Keywords
Keyword research plays an important role in your marketing campaign. And when you are trying to optimize the search engine, its significance is increased by 100 times.
Follow this simple guide when you are looking for good keywords.
Study your market and niche. Realize in which category your website or web page lands.
Identify your goals and audience. You should know to whom your marketing campaign is targeted to.
Create a list of relevant keywords that should be covered on your website. It can include blog pages or service pages as well.
Research your competitors well. Which of your competitors are ranking high, and what the targeted keywords that are making difference are. You can simply use Ahrefs, Moz, or SEMRush for this purpose.
Study the search intentions of your target audience. Are they looking for services, or they are just readers?
Now, move towards different keyword tools like Google Keyword Planner, SEMRush Keyword Magic Tool, and others to create good keywords.
Go for long-tail keywords, as discussed above. According to Ahrefs, 69.7% of search queries contain four or more words.
For the search ads, the average CTR is 7%. Depending upon the competitiveness of your market, it can vary from 2 to 5% for the search ads.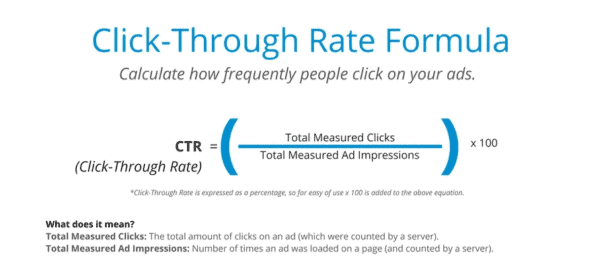 Keep an eye on each targeted keyword that what is its CTR. Either people are clicking what they are seeing, or the impressions are of no use.
Depending upon your aim, see if the visitors are converting. It does not only mean that you have an exceptional sales conversion. Maybe you have targeted to gain more sign-ups. So, based on your aim, see if your visitors are converting or not. An average conversion rate is around 3%. Something from 1% to 5% is considered good.
It is important to analyze the bounce rate of your web pages. You should know why people are clicking your website and moving away without staying.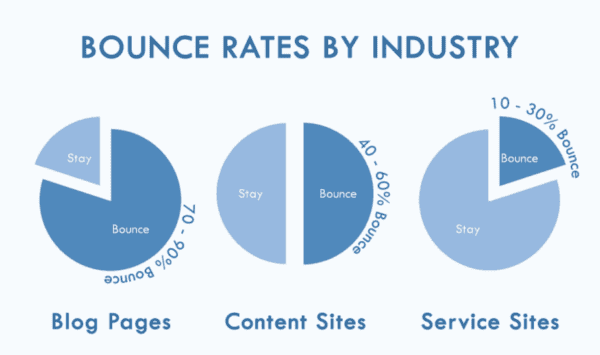 There is a possibility that you have not optimized the content for the correct keyword, or your content is not attractive and engaging. Look for it and resolve it.
2. Optimize For Proven Keywords
Once you are done analyzing your keywords. It's time to hit the engine hard. Start with the SEO process, and now you are ready to invest with the SEM too.
Target the perfect keywords with your PPC ads.
Invest more in converting keywords.
Optimize your on-page SEO for such keywords.
Start creating backlinks on the proven keywords.
Go with guest posting, infographics, broken link building, and other link-building strategies for Off-Page SEO.
3. Keep Your Pace Going
It is important to keep your backlinking at a suitable pace. It is suggested to avoid the excessive practice. SEO is a natural process, and Google loves the sites that rise slowly on the search engine.
Find authority sites to gain a backlink from and keep this practice for a longer period of time.
Wrapping it up
SEO and SEM, while working together, produce the best results. Firstly they maximize your appearance on the search engine. There are chances that you may appear twice on the search engine.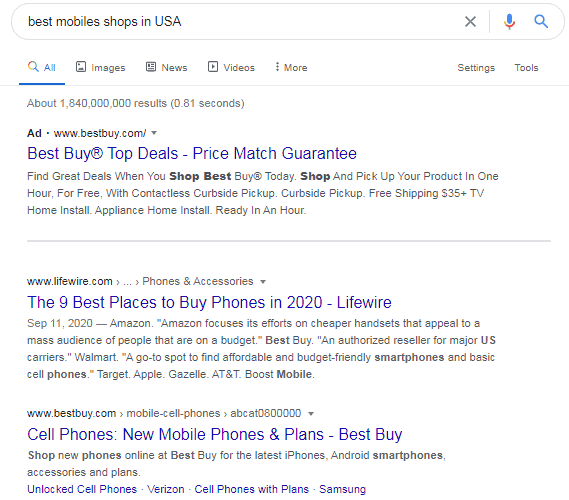 It not only helps you achieve short-term goals but also provides long-term stability. More importantly, it improves your brand awareness, resulting in higher ROI. What more do you need?