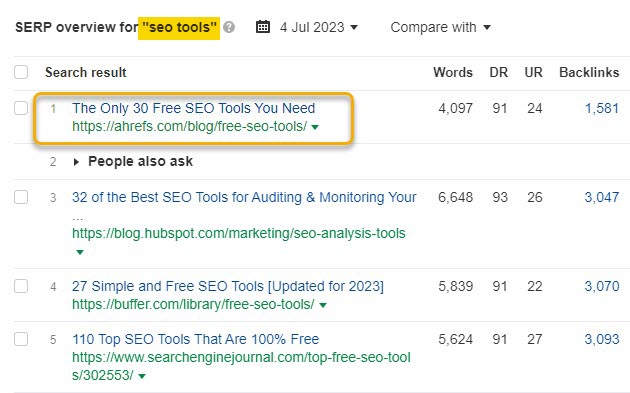 Good SEO is not cheap. The expertise of the professional and the use of industry tools are just some of the factors that give quality SEO work its price tag. In fact, our studies indicate the average cost of a monthly
What to look for in an affordable SEO provider
Now that you have figured out which services you need and that you are probably going to need some help implementing them, it's time to look for a service provider within your budget.
Both agencies and freelancers usually offer three different options for pricing, including:
Hourly rates.
Monthly retainers.
One-off project with agreed-on fees.
Which one you go with will depend on your budget, the service you need, and your chosen provider. 
I'd like to add a quick note on what makes a service provider affordable. It is important to remember that the price of a service doesn't always indicate the quality of work. For the most part, how a service is priced will heavily depend on where the provider is based. 
Our studies have shown that the average hourly rate of an SEO freelancer in India is under $30 per hour. At the same time, those based in the U.K. and U.S. charge $75 per hour on average.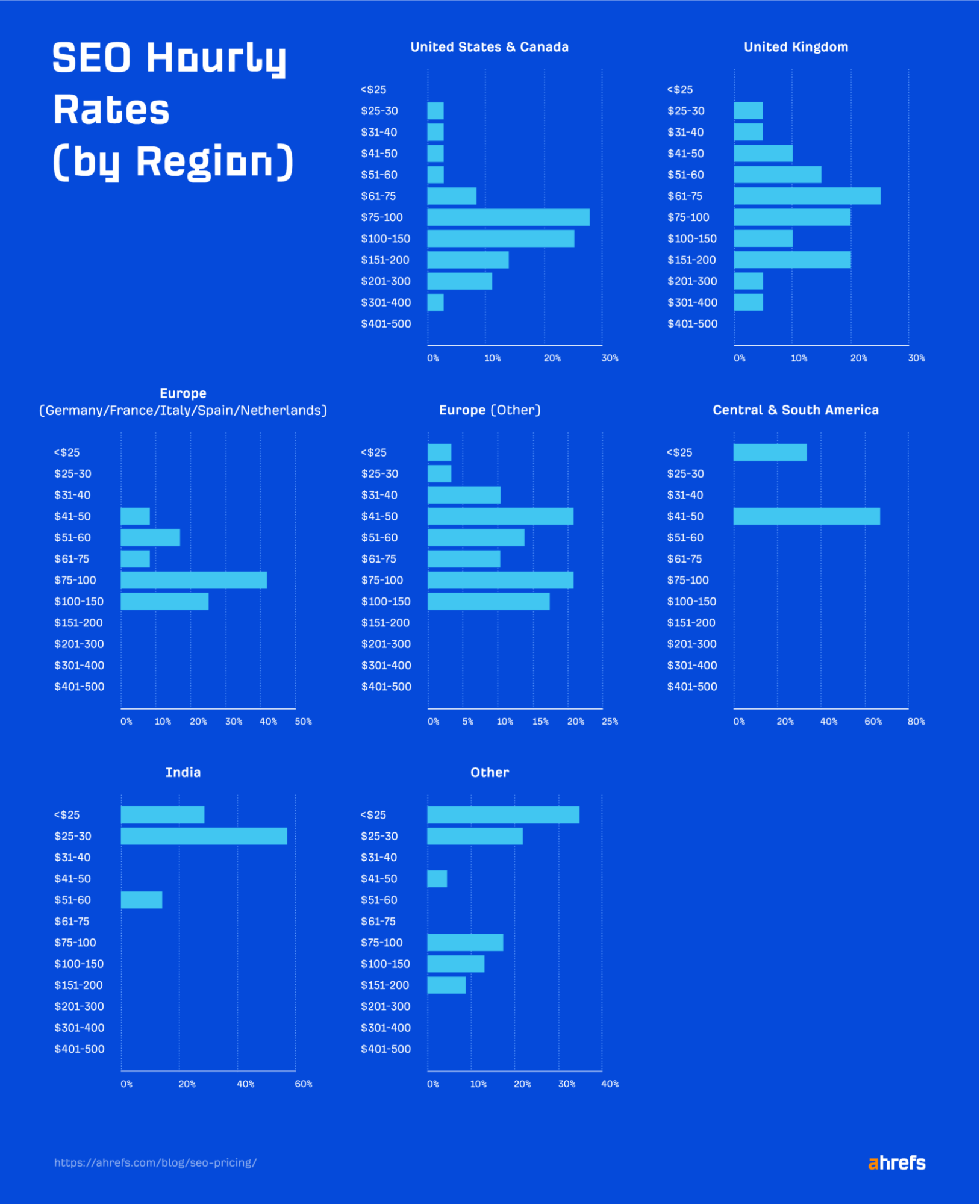 There are some unavoidable base costs in SEO, such as professional tools, that every agency and freelancer will need to cover. But beyond that, a higher price may simply be due to the location rather than the fact the work is actually better. 
Just remember that while it's possible to get quality work at a lower cost (depending on the provider's location), if something seems too good to be true, it likely is. If you're quoted $30 for 100 links, this is probably one to avoid.
Let's look at what you should look for in a quality provider.
Good communication
If an agency's or freelancer's communication sucks to begin with, keep looking. It's likely to get worse over time, and no one wants to spend their time chasing people for updates. 
Transparency
No SEO service provider is going to give away their "secret sauce" in a discovery call, but they should at least be willing to give you a high-level view of what they'll do for you. 
If they just say they will "build links" and refuse to tell you their strategies or approach, run a mile. 
Quality of service
You need a provider who has expertise in the field and can provide you with reliable results.
Many SEO agencies will list brands and companies they have previously worked with on their websites. This can give you an idea of the quality of their clientele. After all, well-known companies aren't going to work with anyone producing subpar results.

Reputation and expertise
Don't be afraid to check out references from previous clients when evaluating an agency or freelancer. This will also help you understand the quality of work the provider does, as well as whether they have a good reputation.
You can also look for additional indicators of their experience on their website, such as awards and case studies.

Realistic goals and timelines
The last thing you want is to be sold on the promise of quick results that can't be delivered. Any professional should be able to give you an expected time frame they think is needed for your project and whether they foresee any potential issues that could arise along the way. 
Choosing a provider who will keep you updated with regular reports on the progress is important so you can track how well the project is going. 

Final thoughts
Quality SEO services aren't cheap. But you can keep them budget-friendly by identifying what areas your website actually needs help with, doing the work you can yourself, and choosing an affordable provider for everything else. 
Got questions? Ping me on Twitter.