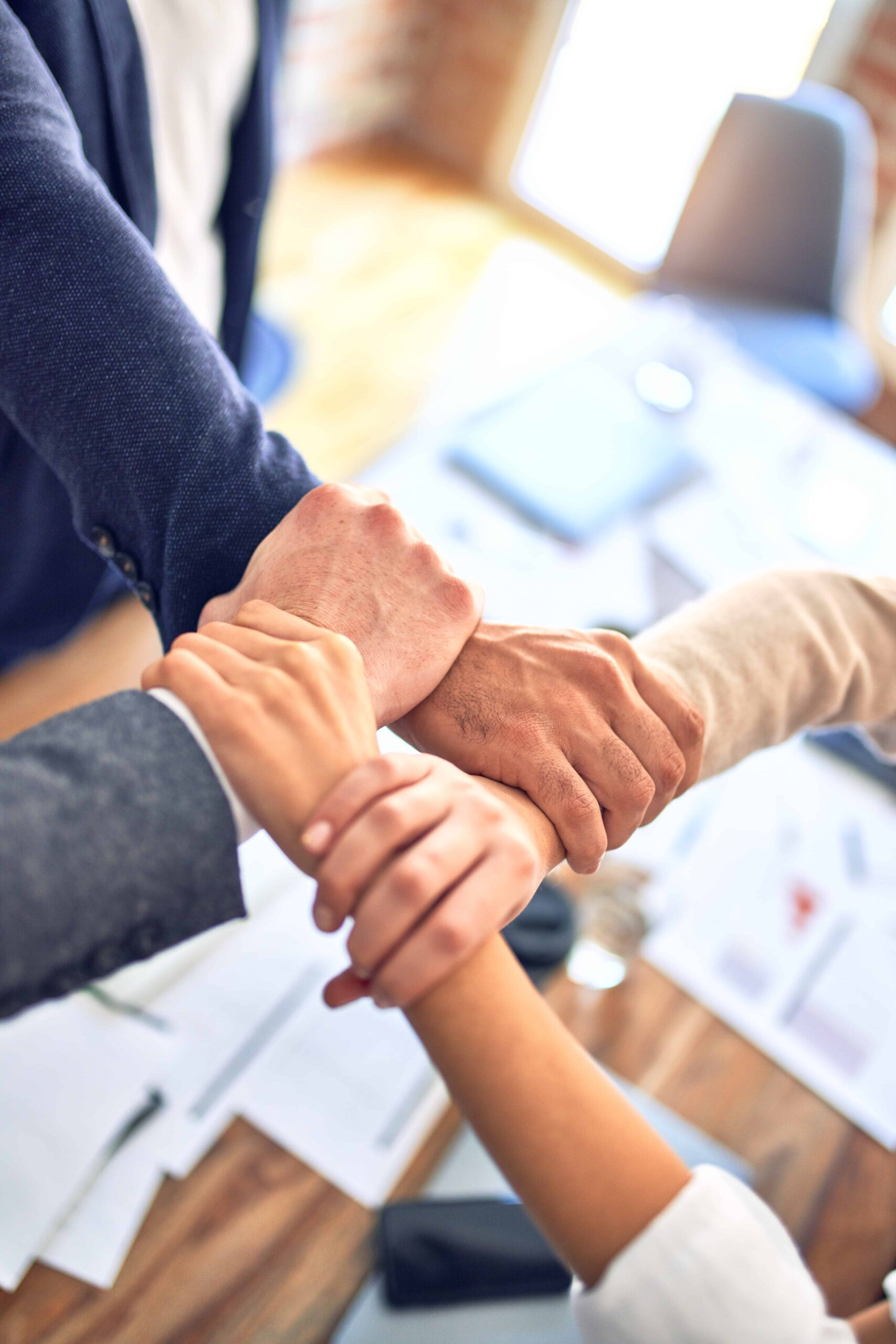 In business, as in life, two voices are more powerful than one. Strategic collaboration can drive your marketing and turbo-charge your lead generation. Like a musical collaboration, a partnership should combine two parties' complementary attributes and make both shine even more brightly to their audiences.
10 of the best lead generation campaign ideas
There are many techniques and methods for generating leads. Let's look at some of the most effective of these.
Contests
Celebrate the value of your product by offering it as a prize. Contests can reach new clients and engage them with your brand. Use an email headline that tempts the reader with an unmissable opportunity to ensure your message isn't deleted or scrolled past. Your sales team will appreciate the leads that contests generate.
Social campaigns
Everyone loves a funny, engaging, or emotive post. From infographics to snappy animations with a strong CTA, they accumulate interest and gather momentum.
Free trials and samples
What better way to show off your great products than to offer a test drive or a freebie? This process can be integrated into your order management software.
Free consultations and assessments
Free consultations are a way for you and your prospects to get to know each other. With no obligation to buy, it promotes trust and proves you can meet your client's needs.
Blogs and articles
Insider knowledge, how-to guides, and opinion pieces have currency. From warehouse management to spacing in CSS, content can be broad or industry-specific. It inspires trust and generates interest when you offer meaningful content.
Surveys
A five-minute survey can onboard a new lead and also gather valuable marketing information. Consider automating them with the use of interactive voice response.
Content PDFs
A busy CEO might love the intro to your article but not have time to read the whole thing. So why not provide a widget with a downloadable PDF they can save for the commute home?
Online demos
An interactive demo on your website is a good way of grabbing attention. Show how your product is customizable. Demonstrate functionality. Or illustrate how your product looks in your user's environment.
Webinars
We all like free content! Throw some demos, interviews, and previews into the mix, and your industry will take notice. Familiarize yourself with some tips for successful animations to help you prepare effective content.
Exhibition stands
This is an opportunity to meet new partners and clients face-to-face and check out the competition. Engage your audience with infographics, animations, demos, photo opportunities, contests, and giveaways.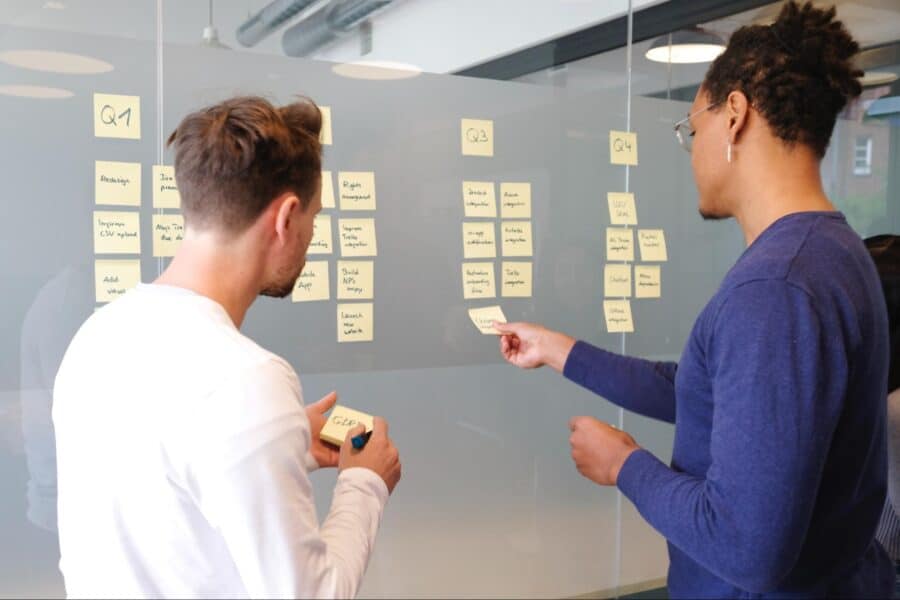 Why collaborate?
With all these marketing opportunities across multiple platforms, why share? In business, your products and services are your instruments, and your sales and marketing are your songs. Nevertheless, partnerships can afford you a whole host of benefits.
Pool resources
You've invested considerable time and money on your database and your client list. You've fed the data into your Contact Center as a Service. Imagine having access to someone else's hard work, potentially doubling your audience? Then pooling your resources and budgets to generate new leads. Collaboration could regenerate interest in your own dormant or inactive leads.
Who to collaborate with?
An ideal partner should be in a market that's of interest to your client base. It should be a practical decision: which products complement yours? But also an emotional decision: who do you want to team up with?
Draw up a shortlist of potential partners. Find out who your colleagues enjoyed working with in the past. Think about the products and services that will excite your clients. Think about marketing that might complement your own. Record this information on a tracking app or a spreadsheet in the cloud.
How to approach potential partners
Via email, phone call, or a conference bridge invite, wow your potential partner with your past achievements. Discuss your proposal and explain why you think a partnership would be mutually beneficial. You might be equipped with some marketing tools and concept ideas that they hadn't considered. Compare your systems, methods, and practices. Show each other behind the scenes and exchange ideas.
Your first data
It's good practice to streamline your databases, removing information that is no longer relevant. Before you do that, consider your partner. Data that's no longer useful to you might be of use to them. And vice versa. This could be your first exchange.
It's also critical to share current data that could be of use. If you're collaborating on a product that requires the stocking of a selection of sizes, and your partner is now in charge of production, it would be critical to share your inventory accounting reports from last quarter to allow your partner to determine demand.
Getting together
Start collaborating in a low-key but relevant way. Social media chats are an excellent way to engage both of your client bases. Does your partner have particularly relevant products to your audience? Mention them in newsletters, blogs, and eshots.
Getting serious
By now, you should have a pretty good idea of what your partner is like and whether you want to commit. It might be a good idea to sign a contract or an SLA. You may also want to agree on what kind of financial pledge you want to make. You should devote more time and attention to your partner than you would to a new client. Your partner is the gateway to many new clients.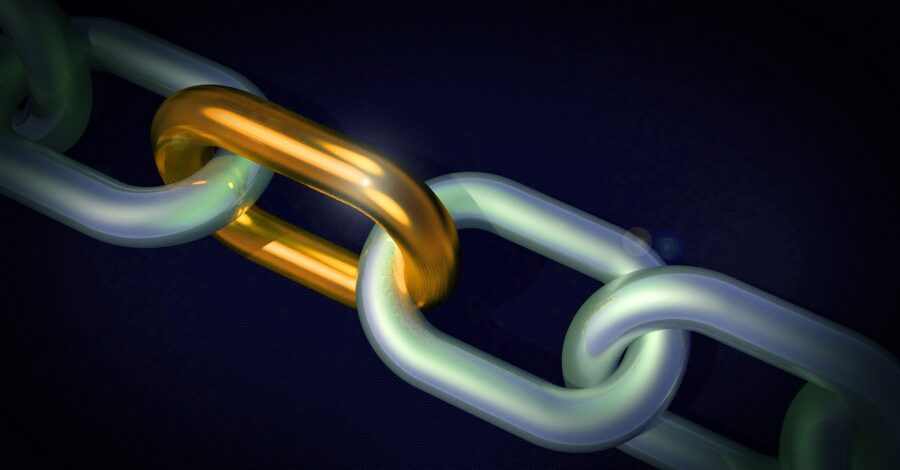 Integrating your brands
Initially, it could be practical to run separate campaigns and just mention each other. You will reap the benefits of a partnership without diluting your brand. A more involved collaboration would oblige you to consolidate your strategies and unify your branding. You'd need to pool resources and share costs. This could have the advantage of reducing workload for both parties. Think about how you can combine your USPs, graphics, and tone of voice. Don't try and crowbar too much in. Use elements from both brands that blend well.
For example, if you co-host a webinar, you can increase your budget, pool your talent, and double your audience. If you prove you can collaborate successfully, it inspires confidence in both brands.
From this day forth…
Strategic collaboration can do more than double your reach. It can merge different aspects of two strategies to create a powerful marketing force greater than the sum of its parts. The key issue is finding the right voice to complement yours. So when you sing together, the melodies interlink, and your voices combine. And so will your audiences.