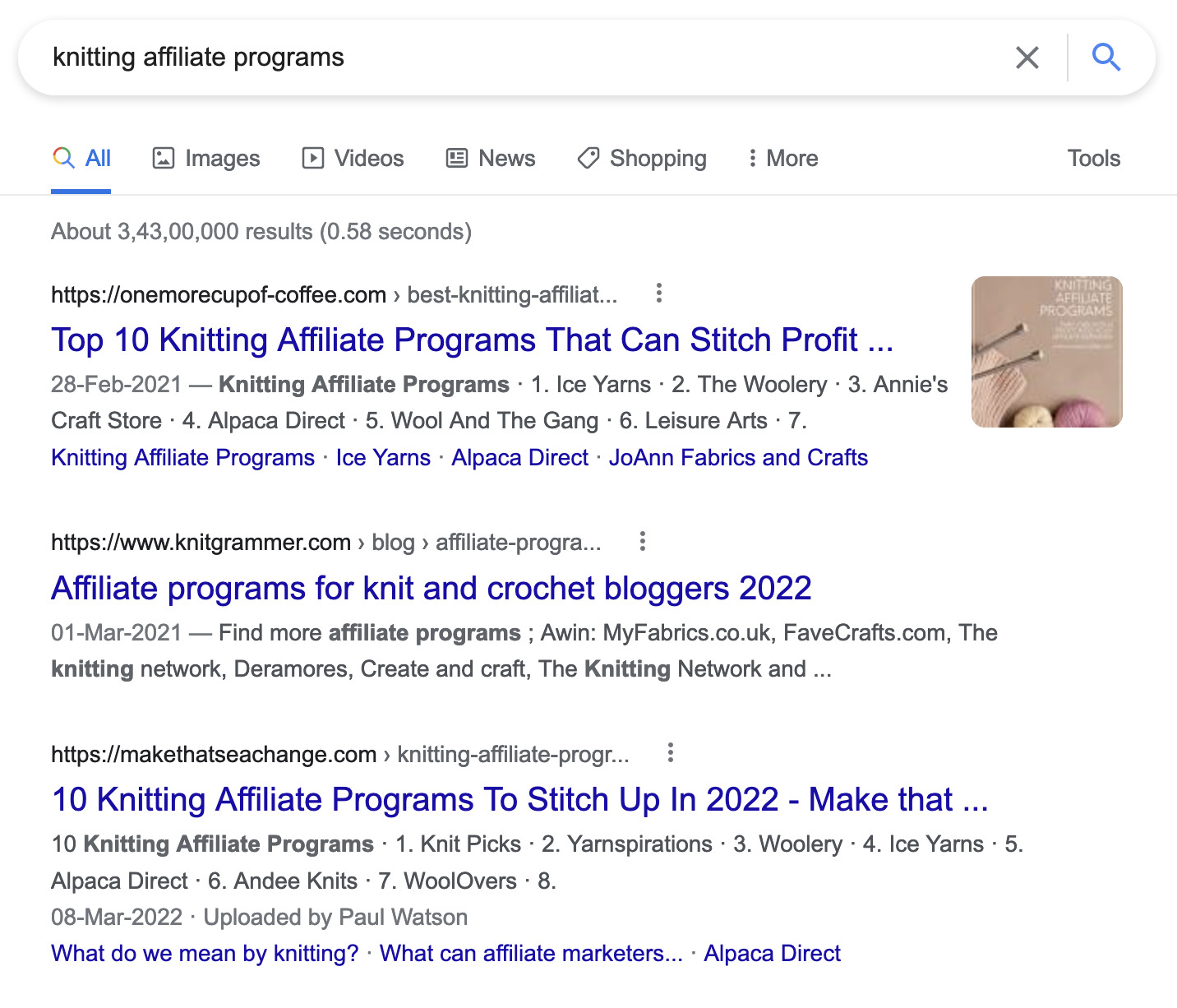 Making money via blogging is real. Whether you've just started a blog or have been running one for a while, implementing tried and tested tips can greatly help you increase your blogging income. And that's what you came here for.
But before that, here's my story.
I started blogging in 2012 (when "Blogspot" was a thing). Over the years, I've started and run multiple blogs. While a few have been successful, a lot of them failed. 
However, blogging has changed my life completely. It has helped me generate side income, get freelance writing opportunities like this one from Ahrefs, job offers, and more.
And I'm super excited to share everything with you in this guide, which I've divided into two parts.
Let's dive into the first.
Before getting into the different monetization ways, here are some things you should keep in mind before leveraging them:
While diversifying your blogging income is important, you don't need to capitalize on all the different ways.
Try focusing on one monetization method at a time. 
Never scrape off a monetization method until you've given it enough time. 
That being said, here are the six main ways to make money blogging:
Advertising
Affiliate marketing
Sponsorships
Selling digital products
Paid communities
Consulting and freelance writing
Let's look into each of these in more detail.
1. Advertising
Let's start with the most popular monetization method: advertising. Most bloggers start their journey by leveraging ad networks—the most popular being Google AdSense—to generate income. 
How do bloggers make money through advertising? 
Most advertising platforms pay a fee for every thousand impressions, also known as CPM (cost per mille). This depends on various factors like the user's location, type of ad, and the advertiser. 
For example, impressions from geographies like the U.S. and U.K. will earn you a higher advertising income compared to impressions from Asia. 
A few popular advertisement platforms are Google AdSense, Media.net, and PropellerAds.
Drawbacks
Most ad platforms give you limited control over the type of advertisements you want to show your readers. 
Advertisements also hurt the user experience of the reader. This can be minimized by placing the ads in the right places and reducing the number of ads per page. 
When compared to other monetization methods like affiliate marketing, income from advertising per visitor is the smallest. 
Featured website – Search Engine Journal
Search Engine Journal is a popular blog in the SEO niche that leverages advertisements as a monetization channel. Since the majority of its content is about marketing and SEO news, advertisements make a lot of sense for the blog.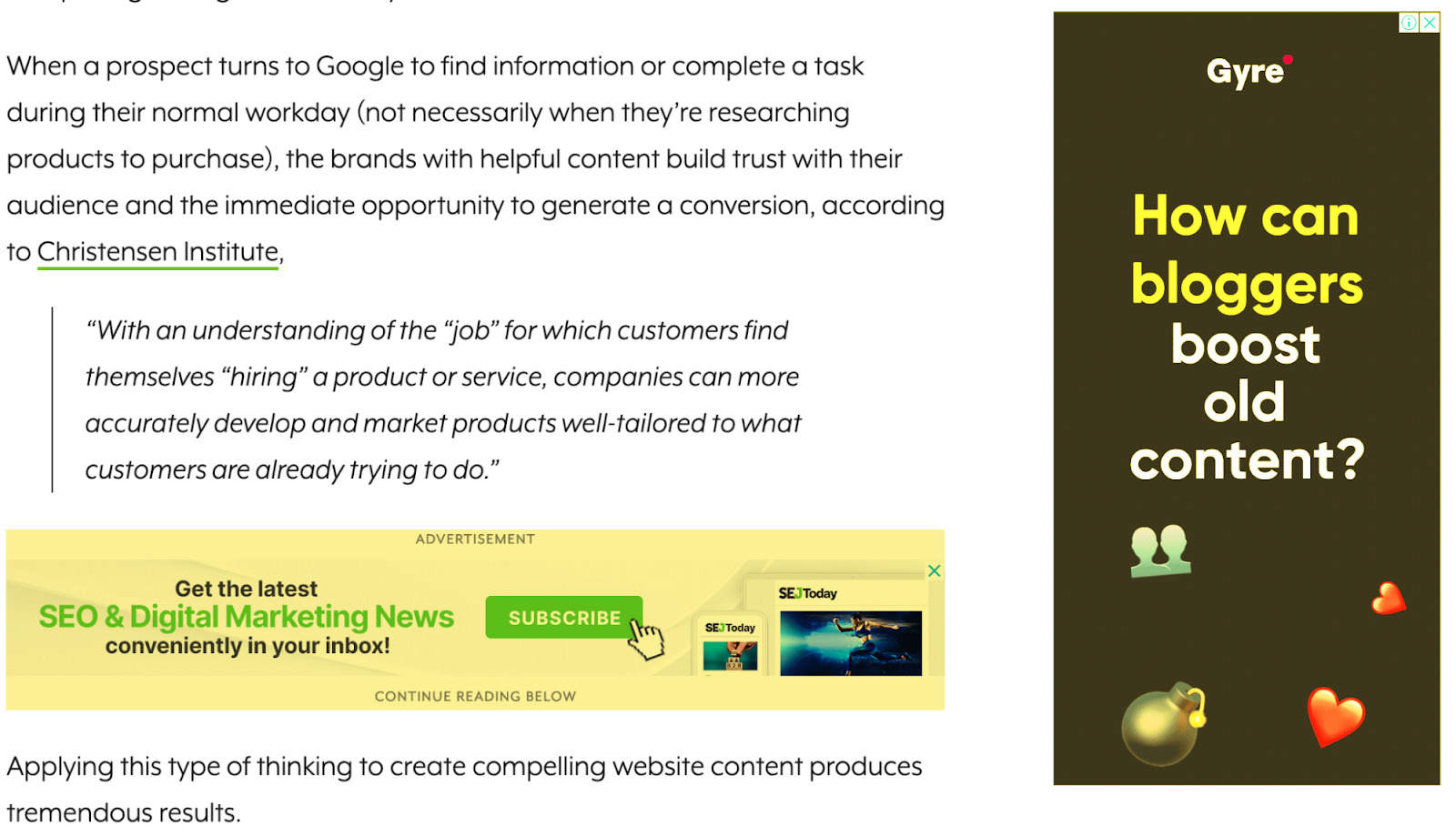 2. Affiliate marketing 
Affiliate marketing is the most effective monetization method bloggers can leverage to generate income. Unlike advertisements where you get a few dollars per thousand impressions, affiliate programs pay you up to 90% of the total sales generated through your referral link. 
From Amazon to GoDaddy, many companies have affiliate programs. And joining most of them is fairly simple. 
How does affiliate marketing work? 
When you join any affiliate program, you're given a unique referral link. Any sale generated through this link is attributed to you for a certain period of time (usually one to two months). 
Companies pay a percentage of the total sales generated from your link in the form of affiliate revenue. This is usually a fixed percentage that can increase upon negotiation or when you've successfully reached a certain milestone. 
For example, if you run a blog about gardening, you can recommend gardening equipment by sharing Amazon affiliate links.
Recommended reading: Affiliate Marketing for Beginners: What It Is + How to Succeed
Best practices to follow
While joining an affiliate program and promoting a certain product are fairly simple, here are a few additional best practices that you should know:
Before joining any affiliate program, be sure to read the guidelines to understand things such as commission, minimum payout threshold, and more.
You should track your affiliate links using WordPress plugins like Pretty Links or other similar tools. 
You should ensure all affiliate links have nofollow or sponsored attributes. This is an SEO best practice. 
For authentic and detailed product reviews, try to use the product yourself if possible. Most software affiliate programs are open to providing free access to the tools for a limited time. You can also survey your readers to gain insights. 
A few popular affiliate platforms are Amazon Affiliate Program, ShareASale, and ClickBank.
Featured website – RyRob.com
Ryan Robinson runs RyRob.com, a popular blog in the "make money online" niche. Affiliate marketing is one of the primary ways he earns revenue through his blog. 
Most of the sales are generated through reviews of blogging tools and web hosting companies. You can read one of his latest blog income reports to gain more insights.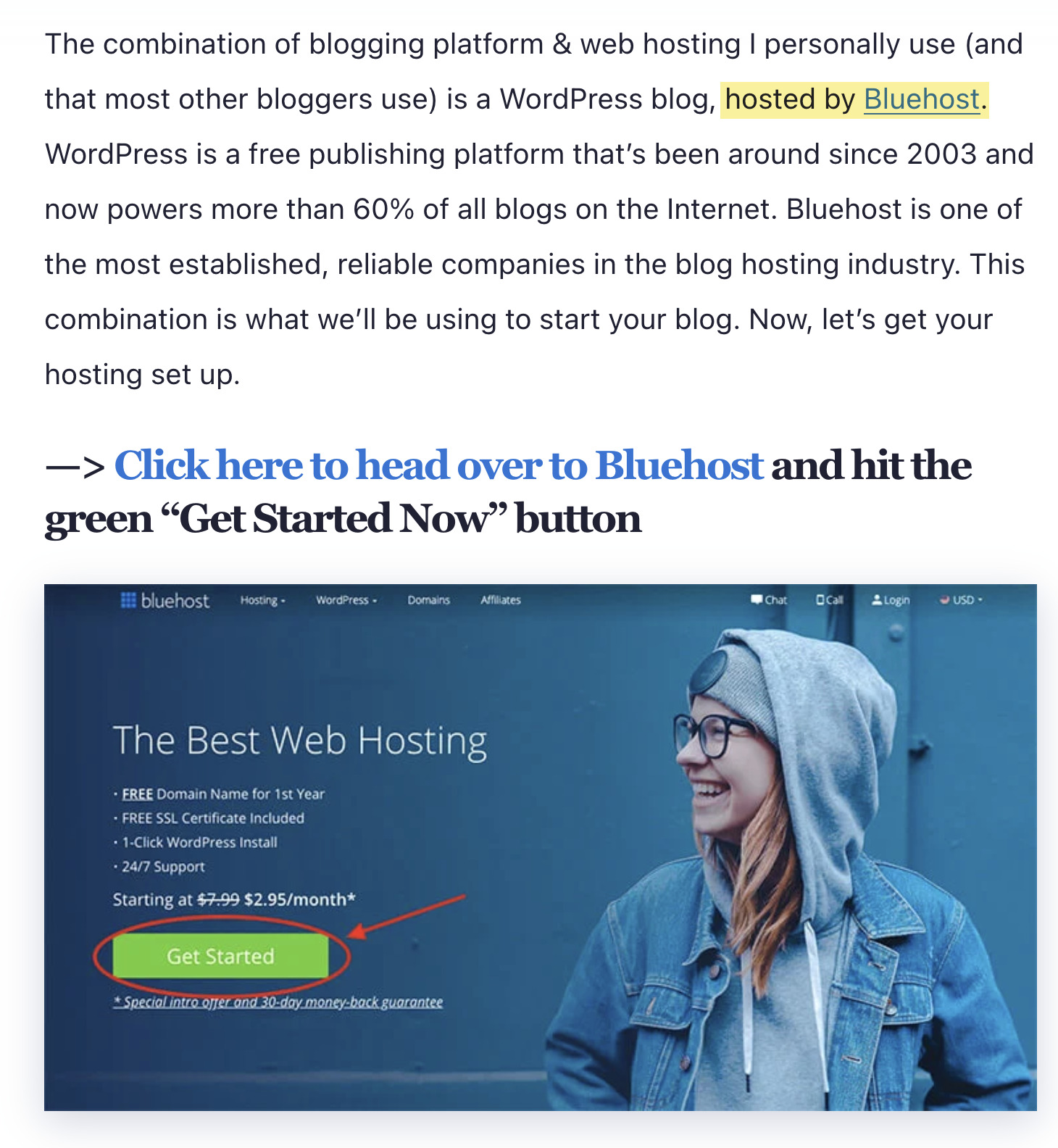 3. Sponsorships
If you've been blogging for a while, you may have already received inquiries for sponsorships. This may be in the form of sponsored articles, newsletter sponsorships, advertisement banners, and more. 
Sponsorships are a great way bloggers can earn money. However, finding a sponsor is difficult, especially when you're just starting out. 
To get sponsors consistently, you need to build a strong brand and have good traffic and engagement numbers to show.
How do sponsorships work? 
Most bloggers are paid a one-time fee for publishing a sponsored article or for a newsletter placement (as shown in the example below). 
The fee is often based on the reach the blog/newsletter can provide. For newsletter sponsorships, for example, sponsors look at relevancy and metrics like active email subscribers, average open rate, and click rate. 
If you run a newsletter, you should consider monetizing it through email sponsorships.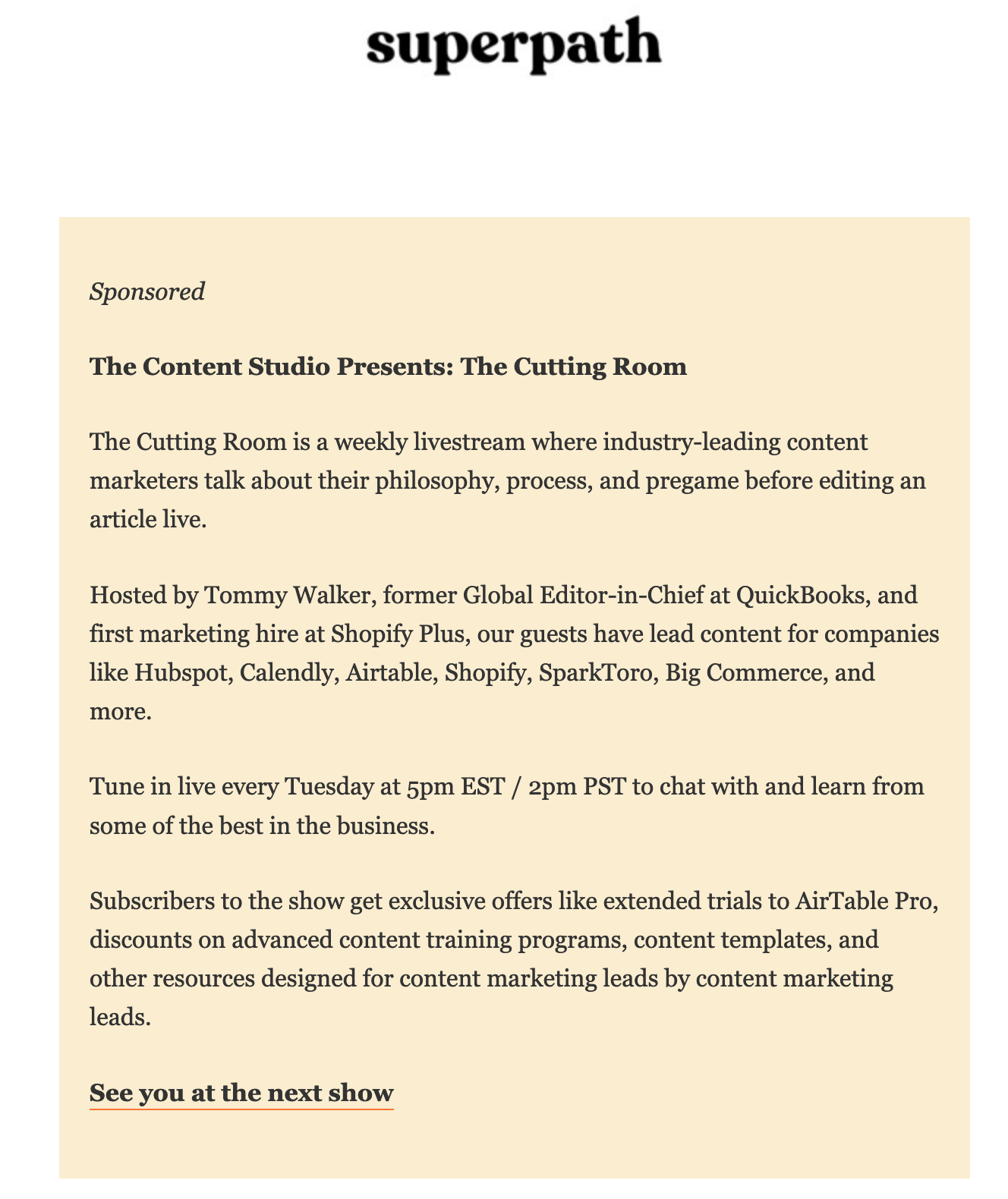 Best practices to follow
Be sure to disclose when an article is sponsored
Share your honest feedback when writing a sponsored post/review because it's not worth losing the trust of your followers
In the past few years, more companies have been leveraging sponsorships to generate brand awareness and leads. Here's an example of Ahrefs collaborating with Harry Dry, who runs MarketingExamples.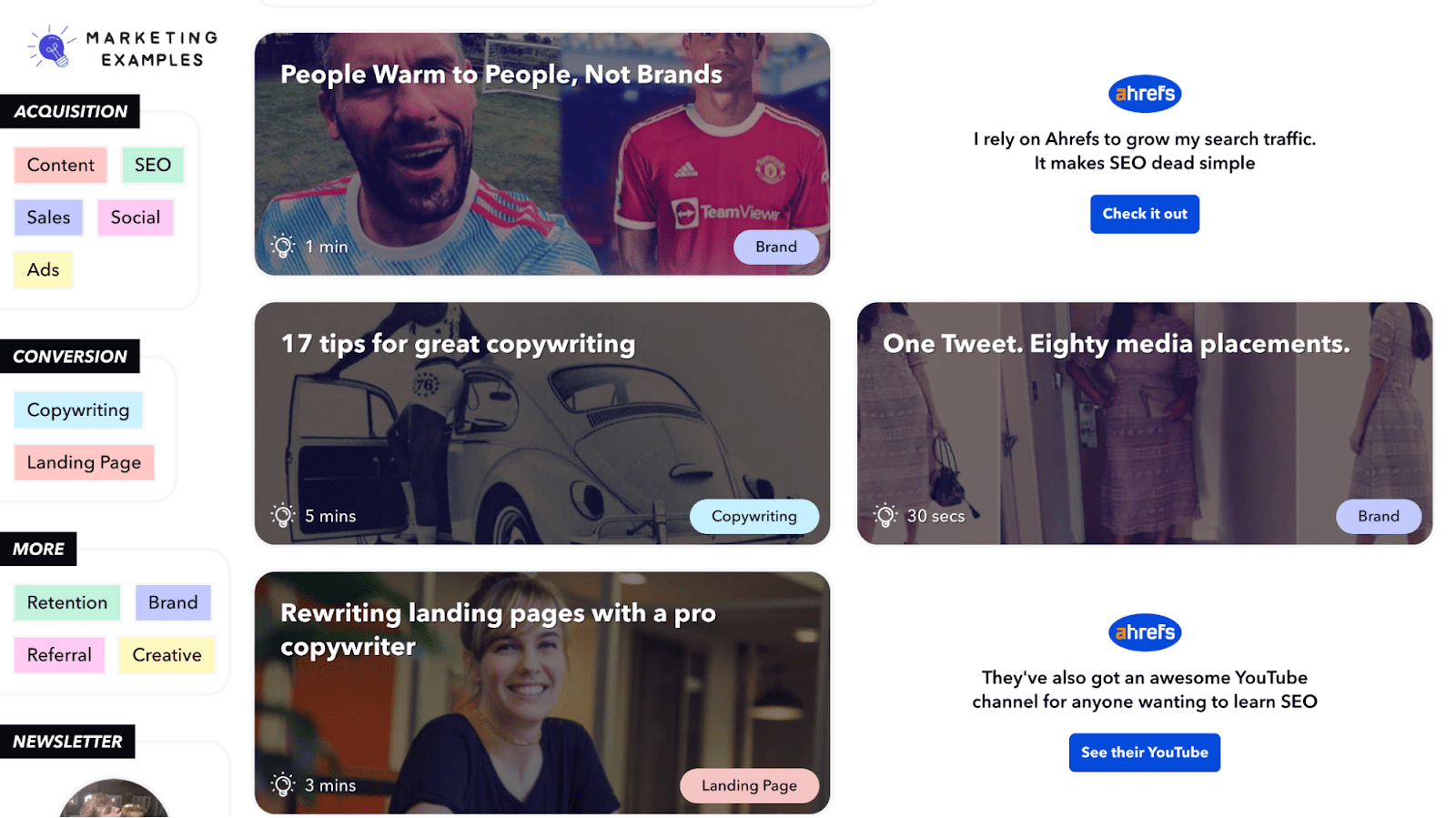 4. Selling digital products 
Selling digital products is a great monetization method to generate blogging income, especially when you've built a strong brand. Alongside its scalability, you don't need to worry about the challenges that come with selling physical products, e.g., shipping.
The best part about selling digital products is that you create them once and sell them forever (while making minor changes).
Here are some popular digital products that bloggers sell:
Ebooks
Online and cohort-based courses
Printables
Ebooks
If you want to experiment with digital products, start by launching an ebook. Unlike a course, writing and then publishing an ebook are comparatively easier to do.
Harsh Agarwal, the person behind the popular blogging blog, ShoutMeLoud, launched multiple ebooks in the past. One of them is "The Handbook to Affiliate Marketing." 

The ebook was launched a few years ago. Since then, it has generated a consistent monthly income for Harsh. After publishing it, he just had to spend a few hours every year refreshing the content. 
A few popular platforms for selling ebooks are Gumroad and Payhip.
Online and cohort-based courses
Online learning has exploded, and the recent pandemic has fueled its growth further. People want to learn from their favorite creators who've already made it big in a particular niche. 
Most successful bloggers run online courses, and it's also often their top three income sources. For example, Ryan promotes the course "Built to Blog" on his blog, RyRob.com.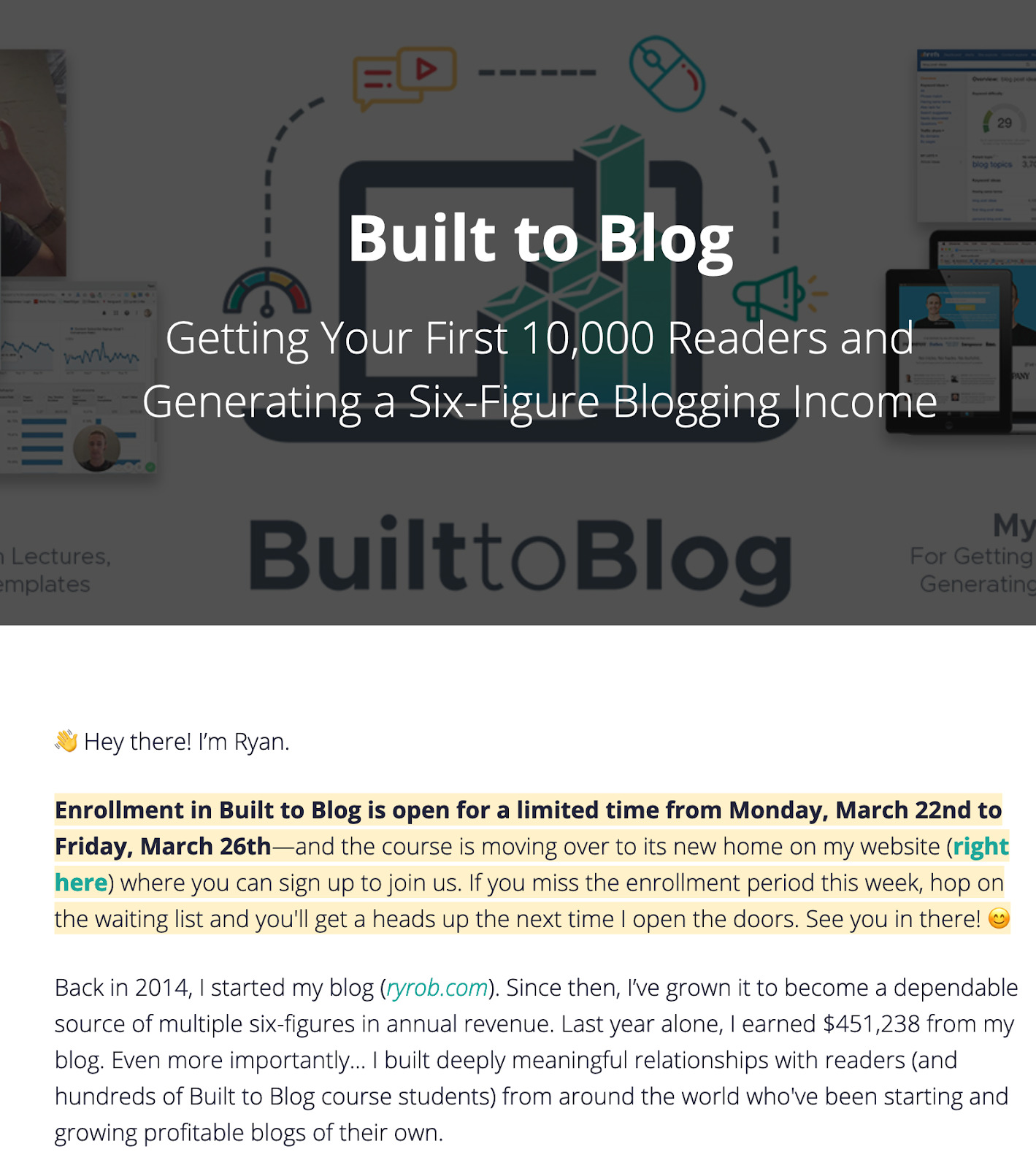 Even though courses are more impactful and valuable, the sad truth is most students don't complete courses. 
If that's also your experience, try cohort-based courses. Unlike prerecorded courses, these courses are online where a batch of students are taught at a time. 
A few popular platforms for hosting and selling courses are Teachable and Podia.
Featured cohort-based course – PTYA
Ali Abdaal runs a successful cohort-based course known as Part-Time YouTuber Academy, where he teaches students how to start and grow their YouTube channels from 0K to 10K subscribers.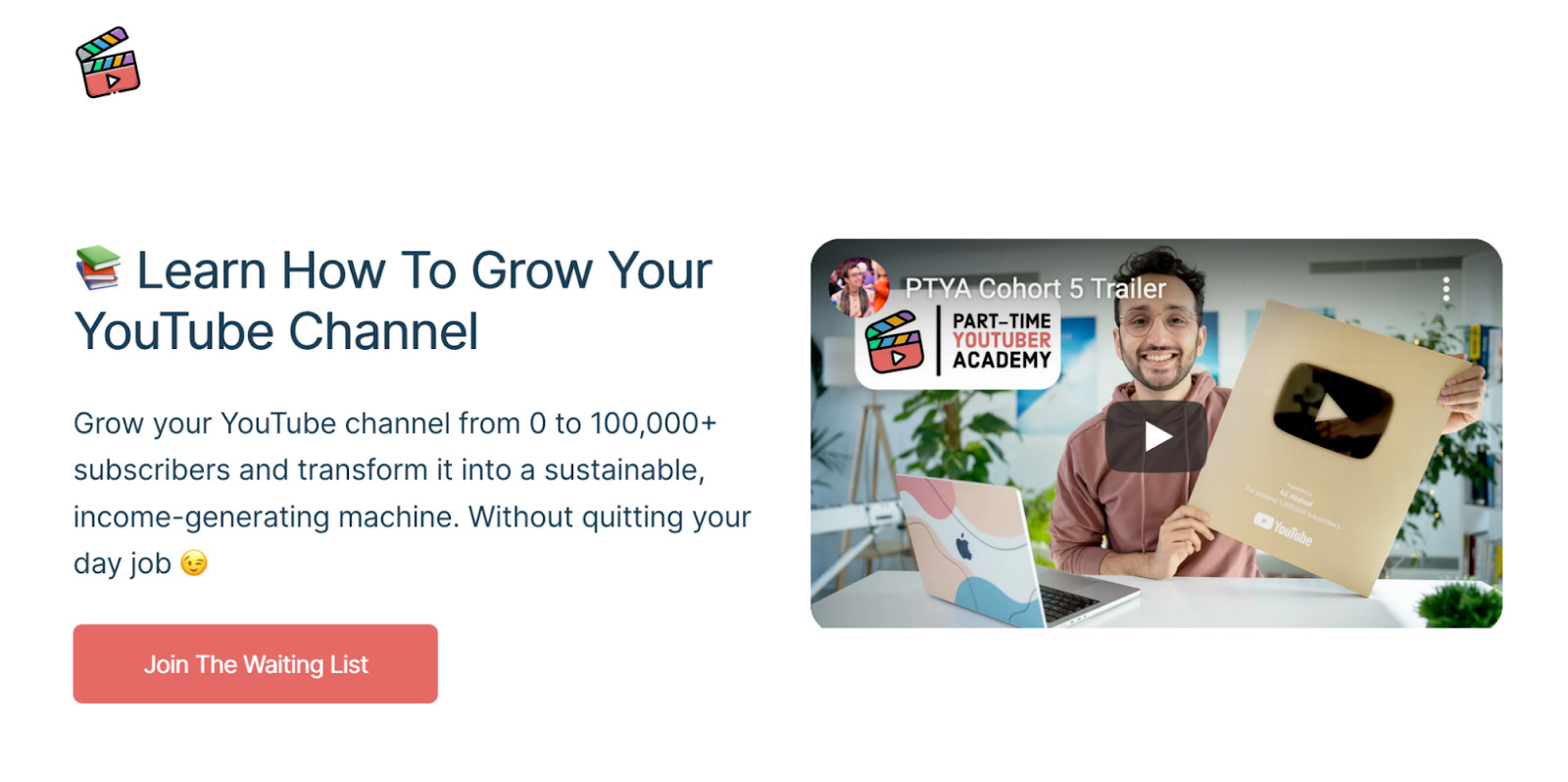 Printables and more
You can also sell printables on your blog, including cheat sheets, planners, and other templates, to generate revenue. You can also sell digital versions of such content—similar to what Marijana Kostelac does on her blog, Freelance Bold.

5. Paid communities 
As bloggers, you may already have thousands of engaged followers whom you describe as your "true fans." 
While you may be interacting with them through comments and emails, you can take it a step further by starting a paid community. 
With platforms like Patreon, Slack, and Memberstack, you can get started within a few minutes. 
Featured community – Peak Freelance 
Elise Dopson started Peak Freelance, a community for freelance writers. Being a successful freelance writer and having contributed to websites like CoSchedule and Shopify, she decided to share her knowledge with other freelance writers—especially those just starting out. 
Starting a paid community is a great way for her to share her knowledge in exchange for a small monthly fee.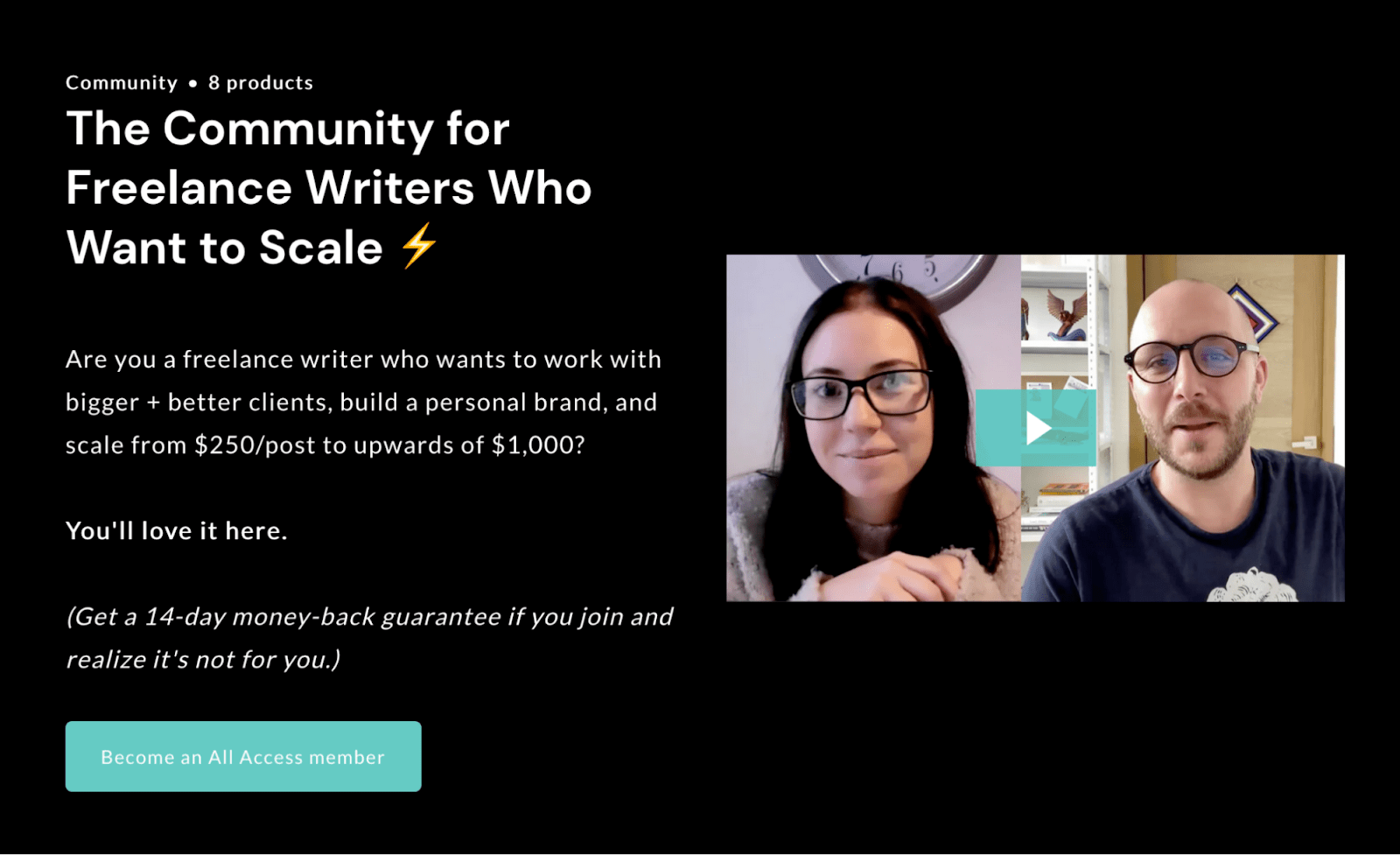 Today, communities are more than a platform to get questions answered. You can organize monthly Ask Me Anything (AMA) sessions, host other influencers from the industry, and more. 
For example, alongside the membership, Elise grants members access to monthly town halls, private podcasts, a data library (containing statistics), and more.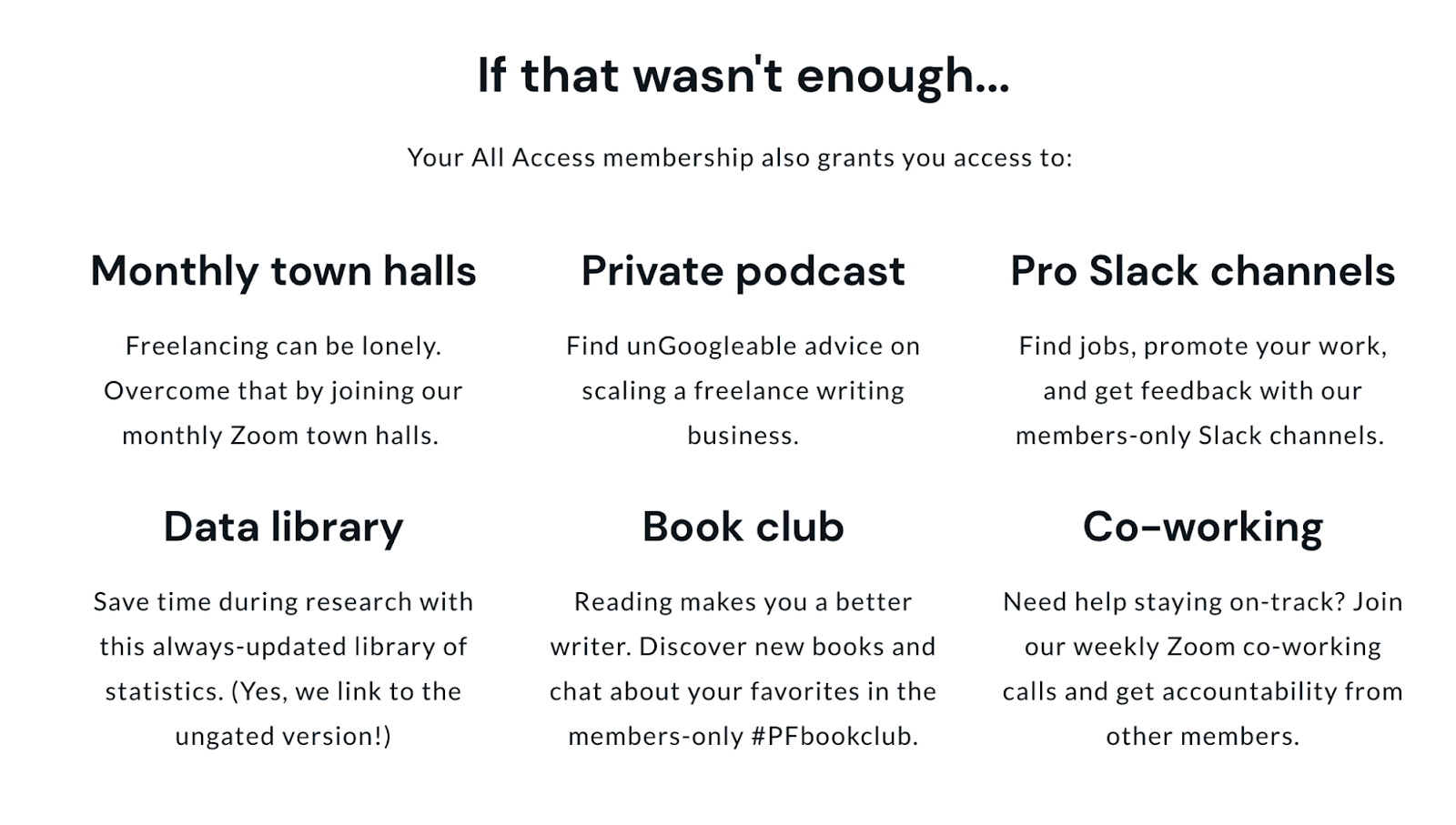 If you're starting out, you can build a free community and plan to monetize it later. 
The secret to any thriving community is that it genuinely needs to add value. 
If you already run a paid community, you can look at scaling it by hiring a dedicated resource who assists you with onboarding, organizing events, flagging spam content, and more. 
Best practices for starting a paid community 
Before you build your paid community, here are a few things to keep in mind. It's important to: 
Create a community guideline and ensure it's shared with all members. On Slack, you can create workflows that trigger a warning message when certain keywords are detected. 
Accept members who can truly benefit from the community. 
Onboard new members, but don't forget to also take feedback from existing members and implement the changes.
6. Consulting and freelance writing
If you've been blogging for a while, you may have already received emails from companies seeking your services—be it for consultancy or freelance writing.
In many ways, a blog is a reflection of you and your skills. It is by far the most powerful way to showcase your skills and knowledge. 
I still remember getting inquiries for freelance writing services just after publishing the first few articles on my blog. 
Key steps to follow 
Here are a few steps you can follow to get started:
First, create a dedicated page sharing details about your services. Highlight it by adding a section on the homepage and the menu bar.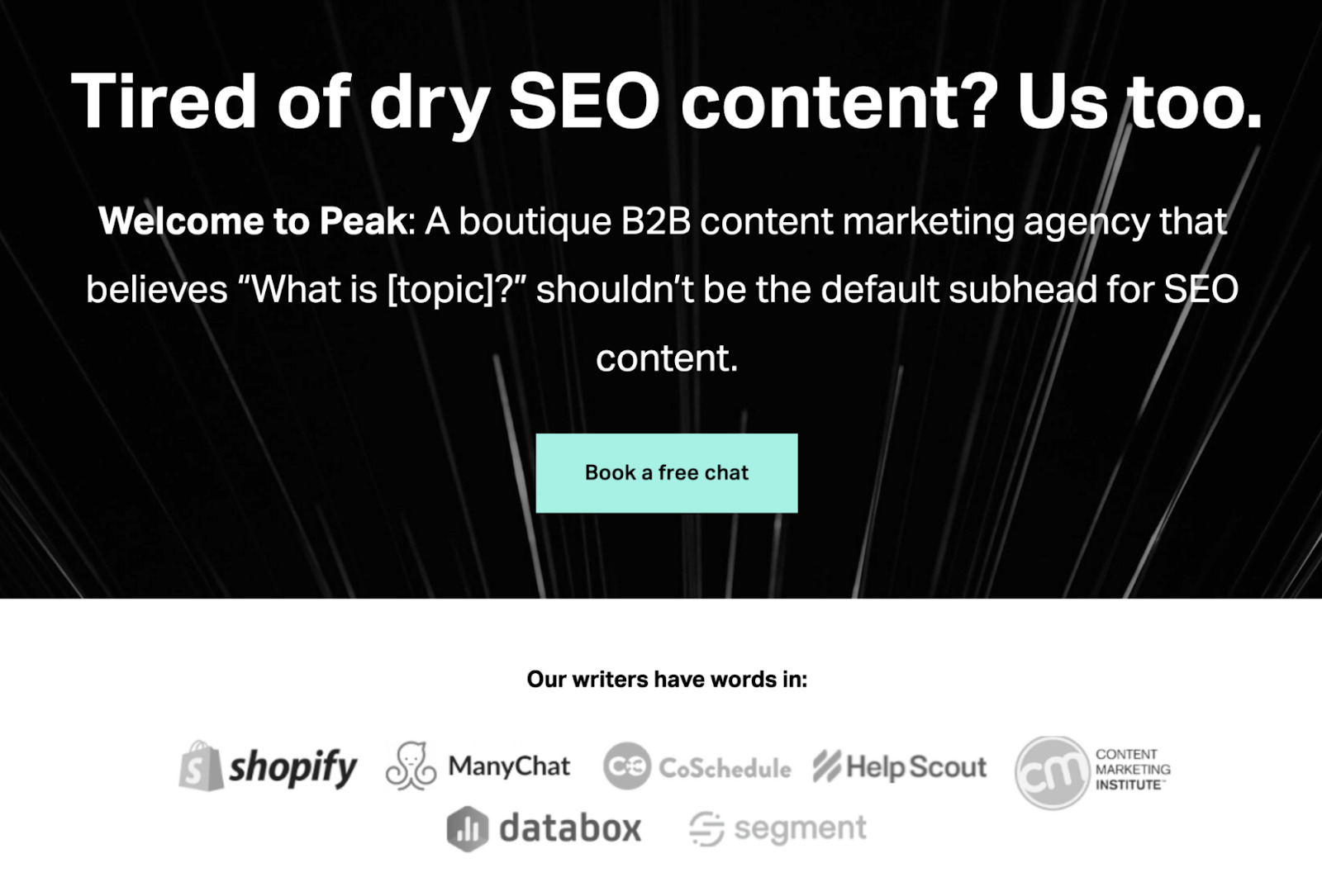 Second, you can increase credibility by adding testimonials and logos of your previous clients and work samples.
Lastly, to filter your leads and get the right ones, make sure to ask different questions such as industry, budget, exact requirements, goals, and more. I love to use Typeform to capture such details, but there are many alternatives out there that are equally good. 
To ensure you generate quality leads, provide all the important details of your service, including the process you follow. You can also answer frequently asked questions.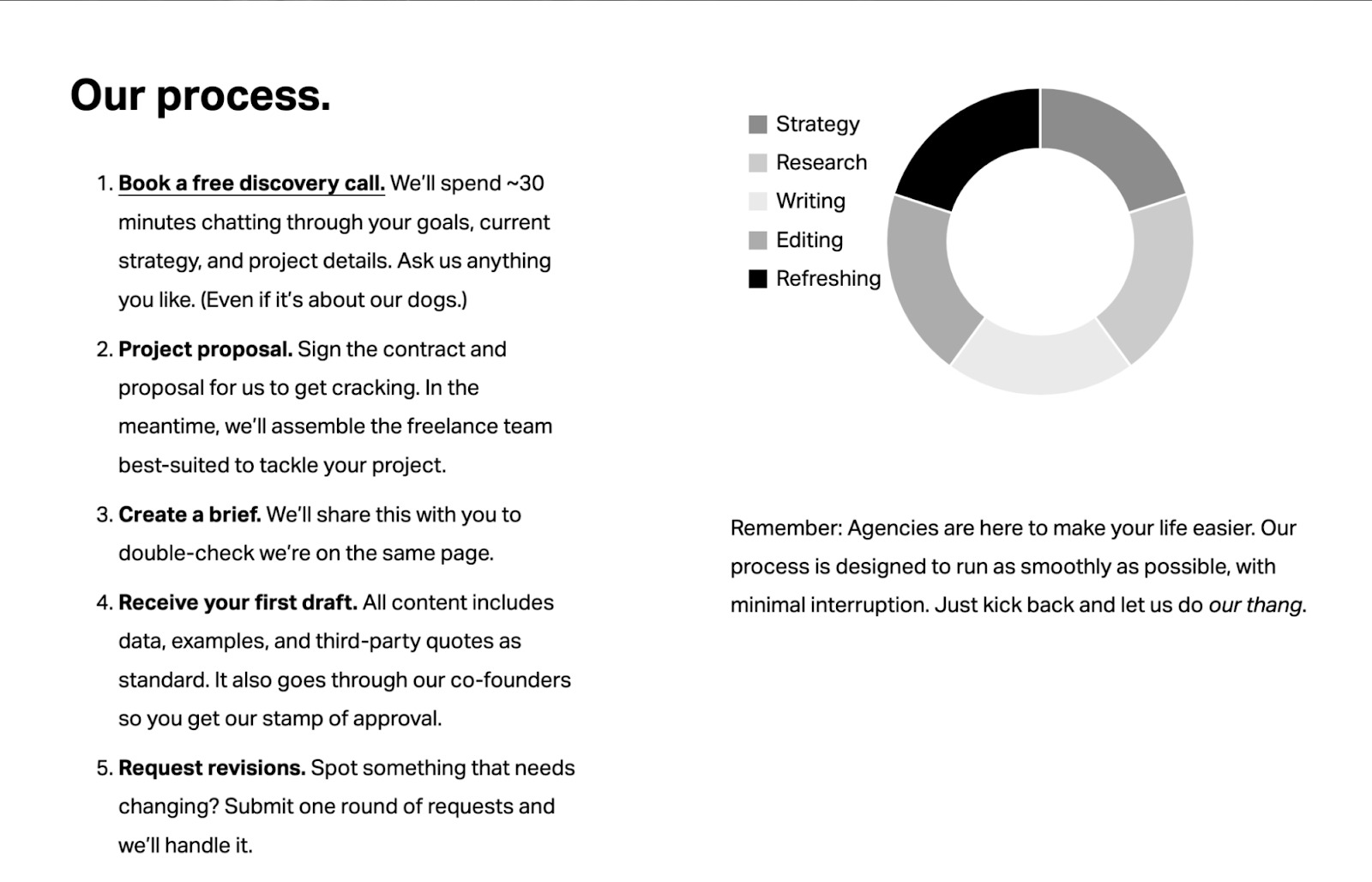 If you have the bandwidth, offering consultancy or freelance writing services can be a great way to diversify and grow your blogging income. 
Final thoughts
Blogging is much more than just a way to earn passive income. It greatly impacts your personal and professional life in different ways. 
I'm a living example. My blog has helped me to contribute to websites like Ahrefs' blog, which was a far-fetched dream a few years ago. 
While often overlooked, writing blogs can open new avenues for opportunities, help you learn new skills, improve your craft, get you speaker opportunities, and more. 
Got questions? Ping me on Twitter.