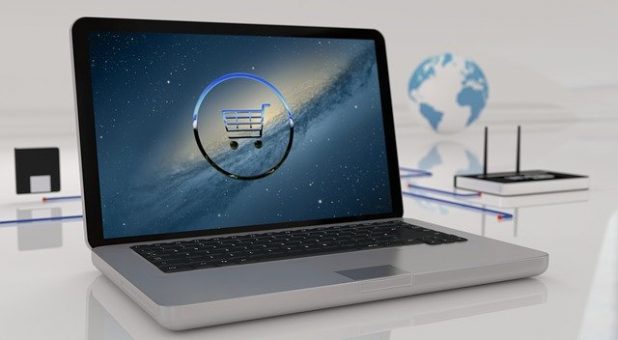 June 10, 2021
Consistency, convenience, and quality are the three driving pillars for any eCommerce business. In simple words, if you provide customers with what they want at the right time, half of your job is done. However, sometimes customer expectations tend to be high, especially with online shopping.
This is 2021, and there are over 2.14 billion eCommerce stores out there today. So, keeping your business afloat may sound like a task. However, the key is to understand your customers. If you have the solution to their issues, you will always remain their favorite!
Jeff Bezos, Amazon CEO, stated, "It used to be that if you made a customer happy, they would tell five friends. Now, with the megaphone of the internet, whether online customer reviews or social media, they can tell 5,000 friends."
So, let's get started!
1. Be Consistent & Creative
Just like Rome was not built in a day, an online presence is not enough to build your brand. It takes time for customers to trust you and your business. And that's possible only when you maintain consistency in selling, marketing, and engaging with customers.
If your business requires your active involvement on social media, do it consistently. Build brand loyalty by offering add-on services, providing relevant content related to your business. Whatever you do, plan it accordingly. For example, if you're sharing blogs, assign it a day or, say, 2-3 times in a week. This way, your customers will know when they can expect something new, which creates a lasting impression of your business. If you provide a fast delivery service, be consistent with that. Because if your customers want delivery specifically, they need to remember your business as one they can rely on.
Along with consistency, you also need to be creative in your offerings. If you post blogs every Friday, that's cool, but other than blogs, you can keep your feed diversified by sharing videos of behind-the-scenes, customer stories, etc.
2. Follow the Latest Trends
In this digital era, your business is not confined to borders. Here, if you provide a product similar to other stronger brands while keeping up with your traditional selling methodologies, the big brands will eat up your sales.
So, you need to follow the newest trends and decide on a USP that differentiates your business from others.
Your USP can be a service like Amazon's 'last mile delivery' or personalized products like t-shirts, mugs, or more. An oddity like 'organic packaging' can also be a USP.
As for trends, see what's new in the market. What is it that your customers want? For instance, personalized t-shirts with matching masks are more in demand than plain t-shirts. In the current pandemic, online grocery and essential delivery services are a necessity. If you provide on-demand delivery services, partnering with grocery stores and pharmacists to provide deliveries will help you keep your business intact.
3. Bring in Tech
The average cart abandonment rate ranges from 57.6 percent to 84.27 percent, whereas the return rate  is in the 25 percent range. Defective quality, wrong product, wrong size, item didn't match description are a few of the reasons responsible for this.
Fortunately, you can resolve these customer issues by leveraging technologies like AR and VR, IoT, and AI. You can provide a 3D product review or virtual try-on to provide an idea of how the product would look in reality. AI-driven insights can help you offer personalized services to customers, which will help them make buying decisions.
Apart from this, chatbots in the store can guide customers in the right direction without any staff support. Integrating portals can enable customers to solve queries on their own. Here all you need to do is, consider your budget and accordingly add tech-oriented features.
The motto is to provide an effortless shopping experience, even if it means adding a voice search feature.
4. Give Screen Comfort
Neale Donald Walsch once said, "Life begins at the end of your comfort zone." But, what seems attractive is a life inside a comfort zone. That is what interactive apps do for your buyers. They provide the comfort of access from different devices.
So, if you haven't implemented a responsiveness and mobile-first policy yet, you should do it now. Allow customers to order from the comfort of their screen. Please share this with your development team and ask them for a responsive solution. Build a mobile app that customers can access while on the go. Ensure that it's user-friendly, has smooth navigation, and all the required features.
5. Keep Marketing
All 'how to start an eCommerce business' guides explain that after launching, you need to market your product/s. But no one explains when you should stop marketing your business or try another one.
To keep your business relevant, keep implementing new and fresh marketing strategies. Give your ideas a time limit. For example, if a paid ad is not yielding desired output after two months, drop it.
Think about another marketing campaign. Also, when you create a marketing strategy, ensure that it takes into account current trends and customer demand.
See how big brands engage with customers, informing them about their new launches, offerings, or offers. And think how you can approach customers creatively – light up the sky like Hyundai or let them have a taste – Starbucks' idea.
Regardless, it helps if you never stop marketing your business. Only the ideas should change.
Final Words
E-commerce business counts are increasing rapidly and so is market competition. To make your business stand out, you need to come up with a unique execution-style. For example, if your competitor offers free delivery, you should develop same-day delivery options if feasible. If others provide personalized products, you bring in a product designer tool and let your customers design their products.
Customers remember what delights them, and they keep coming back to it!
---
Maulik Shah is the CEO of Biztech,How to start an ecommerce business from India. Maulik likes to explore beyond his comfort zone. When it comes to writing for the blog, his contribution is priceless. No one else on the team can bring the deep industry knowledge to articles that he has. However, his door is always open and he is generous with sharing that knowledge.