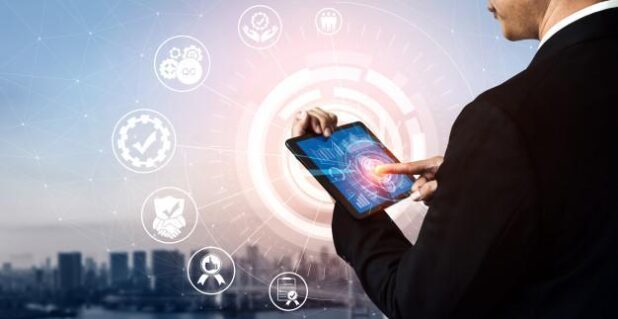 June 15, 2021
SPONSORED
What's your worth, as a brand? The answer is intrinsically linked to your investor relations performance. This platform governs how you communicate key financial details about your growth to customers, investors, and shareholders. It's one of the best ways to retain current investors and grow your shareholder base. 
To ensure you're framing your data the right way, you need to find an industry-leading investor relations tools and services provider. These companies offer a full suite of IR technology that helps you boost investor engagement.
What does this technology look like in practice? Here are some IR tools that can help you gain traction in capital markets. 
An Engaging IR Website
The importance of your online presence cannot be understated. Your website might be one of the first impressions a prospective investor has of your company, so it's crucial you create a well-designed, results-driven platform. 
An intuitive website also helps retain current investors. The best IR websites will communicate your story, goals, and value proposition seamlessly, so your shareholders can stay updated with any changes in your direction.
Virtual Events
Software that allows you to host virtual events builds on the firm foundation of transparency created by your website. Your virtual events take communication one step further by coordinating global meetings and presentations to your shareholders, allowing you to share timely and accurate information during earnings, AGMs, and other critical gatherings. 
These virtual events can also help supplement the need for in-person roadshows, allowing you to reach potential investors stationed all over the world without leaving your home office. 
An IR tool provider can coordinate fully branded events, multi-presenter video streaming, conference calls, interactive polling, Q&As, downloadable resources, and browser agnostics — all backed by 24/7 support. 
IR CRM Software
Another communication keystone is CRM software. This particular tool in the suite of IR tech aggregates your analytics, monitoring software, and relationship management in one platform. 
The best IR service providers understand your CRM must be scalable to your needs, so you should look for a company that provides made-to-order services over a one-size-all approach. It should also come with nimble AI targeting that helps you predict your shareholder's behavior. 
IR Surveillance
You can maximize your high-performing website, virtual events, and CRM platforms with IR surveillance. This gives you insight into your shareholder movements in real-time rather than having to wait for glacial quarter-end reports. 
An IR tool and service provider understands you need to move quickly to stay ahead of the curve, so it prioritizes critical insights and analytics about who's driving your stock price. This information puts you in the driver's seat, giving you the ability to make informed business decisions that reflect the needs of your shareholders. 
Knowing what motivates your shareholders can also help you target new ones while responding to activist campaigns. 
In the end, an effective approach to IR doesn't involve just one strategy but four. Remember this as you search for an IR tool and service provider. After gaining success, some companies sell their programs separately, but you'll want to find one provider that offers a full suite of IR tools in one place. 
---