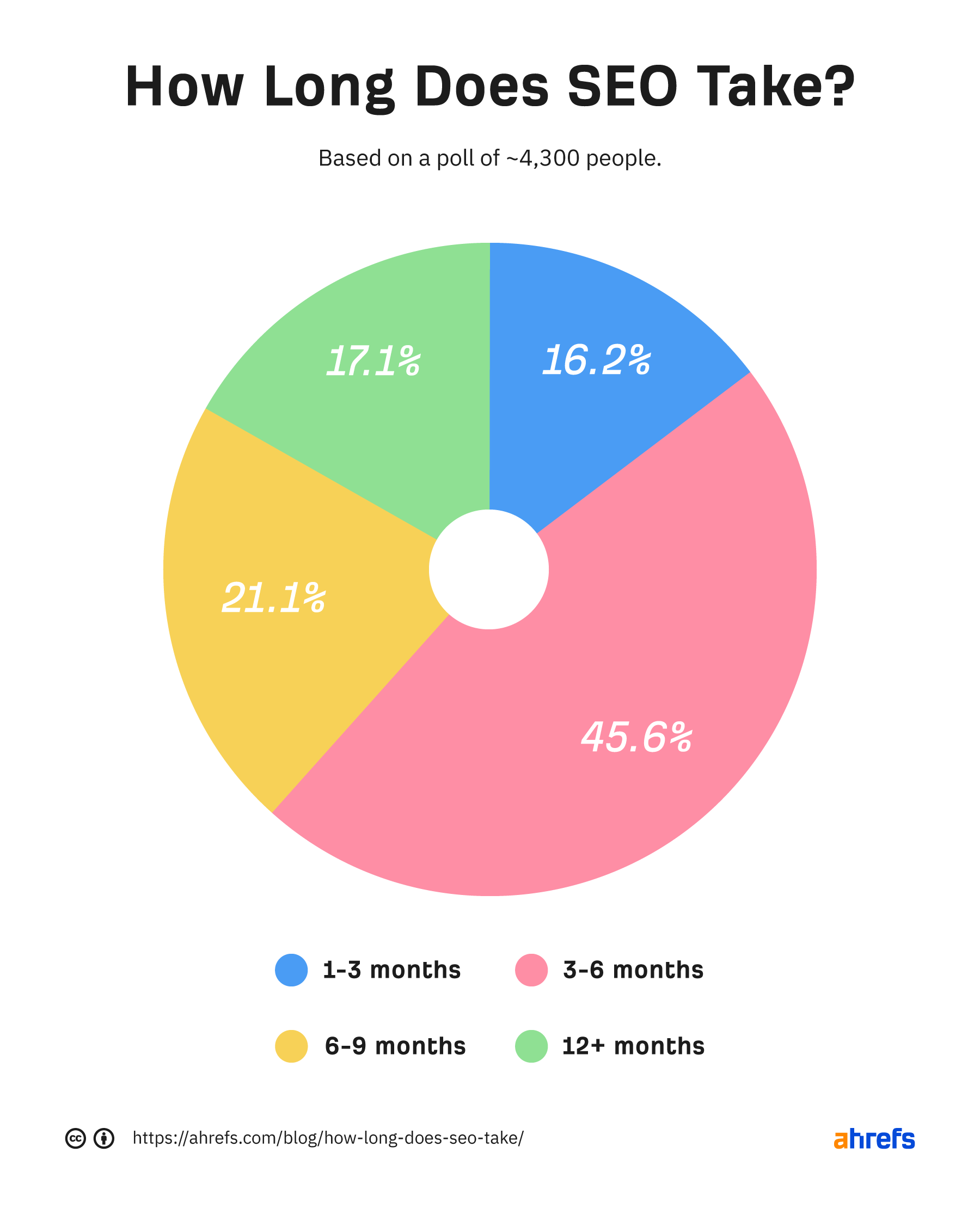 It typically takes between 3–6 months for SEO to show results.
That's according to the ~4,300 people who responded to our polls on  
5. Your execution
To win the other half of the battle, you'll have to actually execute. 
There's no point in dreaming up the greatest SEO strategy in the world if nothing gets done. Likewise, if you constantly have to justify to internal stakeholders whether SEO is worth the effort, that may hinder your efforts to execute. 
So the more consistently you execute, the "faster" you'll likely see results. 
Recommended reading: How to Set the Right SEO Goals With 3 Examples 
Learn more
Want to learn more about SEO? Check out these resources: