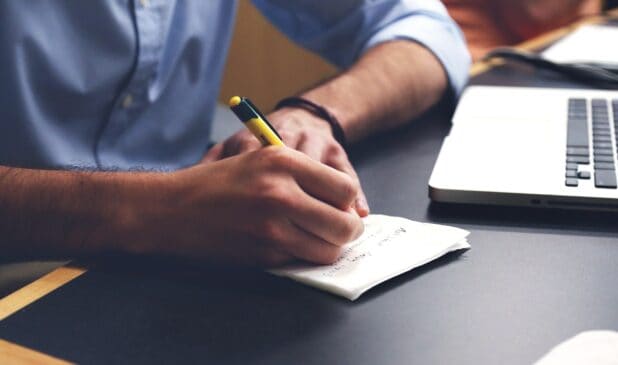 June 9, 2021
SPONSORED
We have all heard the proverb about how the grass is always greener. One year ago, the world came to a screeching halt that left the future of the workplace in disarray. With the global community now accustomed to a "new normal," we can now look ahead towards returning to our pre-COVID lifestyle. But, is that even what we truly want? Alternatively, are we returning to the office because it is necessary for our organization's livelihood, or are we only returning out of nostalgia for our pre-pandemic habits?
Because the pandemic forced organizations to become comfortable with a long-term remote work framework, speculation implied that working in the office may never look like it once did. Instead, organizations will likely acclimate to a hybrid environment, where employees continue to work from home part of the time. Nevertheless, now is the time to discuss returning to the office. Here is how to have conversations with your organization about returning to the office and strategies for effective communication on the topic.
Tip #1:
Do Not Limit Your Conversation Around Comfortability to the Vaccine.
According to a Gartner webinar poll, most professionals endorse the idea of their employers mandating a COVID-19 vaccination before returning to the office. However, the poll's results offer a thought-provoking contrast on putting these beliefs into practice. Only eight percent of poll respondents reported planning to require proof of vaccination as part of their return-to-workplace strategy. Around 48% of midsize company professionals report strongly encouraging vaccination within their organization without asking for proof of vaccination status, and 36% of this same midsize organizational population reported that employers must self-report if they are vaccinated.
If employers are to use the Gartner poll as a model, where do we go from here? Applying internal pressure within an organization to receive a COVID-19 vaccination might fail to accomplish its intentions. Take vaccine passports, for example. The speed at which they become commonplace appears stalled. As a consequence, re-opening the workplace might outpace the initial use of vaccine passports. Simultaneously, employers are also reluctant to collect vaccine data from their employees due to potential legal complications surrounding adverse reactions to the vaccine.
This gap in results implies the existence of a taboo surrounding vaccinations. Furthermore, there is still much to learn about proof of vaccination and its privacy concerns. Ultimately, for these reasons, leaders should not restrict conversations with their colleagues about returning to the workplace to receiving the COVID-19 vaccine.
Tip #2:
Focus On Upholding a Safe Environment for Employees.
The COVID-19 pandemic left many professionals feeling like they had been launched into a free fall. The lack of understanding forced leaders to surrender much of the control we once had. Psychology teaches us that having a clear and concise plan helps us feel in control, even when we might not entirely know what comes next. In practice, organizational leaders should use the relationship between planning and control as a guide for fostering a safe work environment for their employees' return.
Your organization's reopening plan should not surprise your colleagues. On the contrary, by announcing plans to return to the office well before you reopen, employees will likely feel empowered to come back. When announcing your reopening plan in advance, ensure that the plan is clearly defined and communicated to the masses. For example, executive leaders and managers alike should allocate time daily to speak with their employees about COVID-19 safety measures in the office.
Per Gartner's 2021 Hybrid Work Employee Survey of 2,400 knowledge workers, 54% agreed that their employer's approach to flexibility would impact whether they leave or stay at their present organization. Designing a framework for hybrid remote work helps employees feel safe about returning to the office. Making this framework as simple to digest as possible also leaves little room for confusion on workplace expectations, which frees up the entire organization's time to acclimate back to working outside of their home.
---
Krishen Iyer is a California-based entrepreneur with a national reach in entrepreneurship, marketing, and consulting. Following his graduation from San Diego State University in 2003, Iyer began to work hands-on with insurance lead companies to design their marketing strategies. Nearly two decades later, Iyer now runs the MAIS Consulting Firm, where he partners with companies in the insurance distribution industry. Through these partnerships, Iyer leads his team of experts to advise clients on simplifying their digital marketing strategies. As a result, Iyer and his firm help their clients unlock measurable achievements, such as increased profit margins and more significant website traffic.