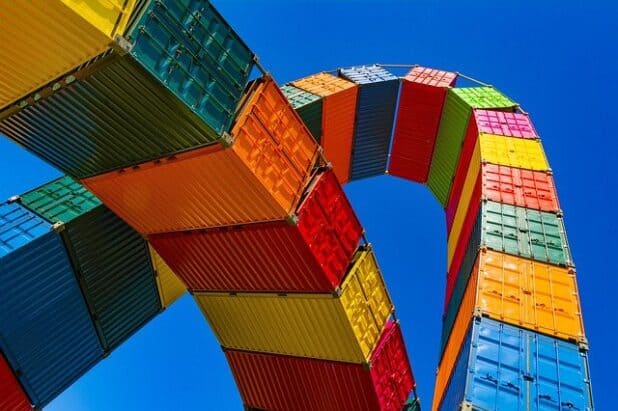 June 14, 2021
SPONSORED
If you are importing goods into the U.S., whether a large or small quantity, it can be intimidating, mainly when figuring out what bond type to acquire for merchandise. If you're a one-time importer, a single entry bond can get your shipment through the border without much cost or hassle. However, there are circumstances where a single entry bond won't work. Among the many issues to consider as an importer, finding the proper Bond for your business is essential.
Why Do You Need a Customs Bond?
All imports valued at over $2500, or $250 for Chinese goods, must be accompanied by a Customs Bond. This is a standard requirement of the U.S. Customs and Border Protection (CBP) to release your goods.
Why do you need a bond? The fundamental purpose is that the Bond serves as a guarantee – or financial contract that U.S. customs will receive the taxes, fees, and duties upon importing goods into U.S. trade. They also ensure compliance with all relevant state regulations. The difference between a single entry bond and a continuous bond is that the former provides this guarantee for one single import transaction. Every further individual consignment must have its own customs bond.
Another question that comes up is whether an importer can decide not to secure a U.S. Customs Bond. The answer is no. International carriers, importers, warehouse operators, and even secure area operators must obtain an import bond.
What Is a Single Entry Bond?
A Single Entry Bond or Single Entry Transaction Bond (STB) is a Customs Bond for a one-time shipment through a designated U.S. port. Occasional or one-time importers use this Bond with low-cost value goods. However, higher-cost shipments usually require a Continuous Bond.
Once a Single Entry Bond has been secured, the goods must pass through the agreed port of entry. Importers cannot decide to change up where or how their shipment arrives after it is put down in writing. 
Both Single and Continuous Bonds meet all federal requirements and provide the guarantee for an import transaction. The bond value varies according to the commodities' import regulations. If no PGA is required, the bond value will be the commercial value × 3. If a PGA is required, the bond value will be the commercial value + duties & taxes. Single Entry Bonds can be written at a minimum value of $100.
How Do You Apply For a Single Entry Bond?
The Single Entry Bond application process is not complicated; however, specific details are required. An essential thing to note is the type of item you'll be importing and the total bond amount you'll need. Again, this is based on the value of the goods plus duties, etc. 
Other Important Data to Have On-Hand Includes:
Importer's name and address
Importer's federal tax I.D.
Port name
Country of origin
Value of merchandise
Making It Easier
eezyimport empowers importers to become self-filers. Cutting out intermediaries saves time and import costs. Importers can choose eezyimport's fast and efficient DIY Self-model (self ISF or Entry filing) or DIY Broker model. eezyimport's platform also offers competitively priced Single ISF customs bonds and Single Entry Customs bonds. The company aims to boost businesses by making importing a cost-efficient and straightforward process!
---