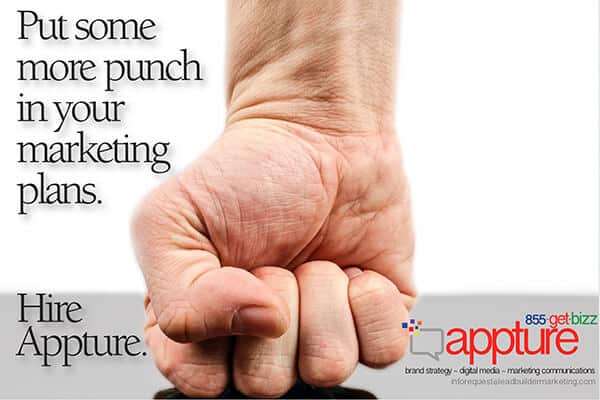 The debate over technology and creativity made the news once again this September when Jason Allen won a fine arts competition with his piece, 'Théâtre D'opéra Spatial' at the Colorado State Art Fair. The piece was largely created by artificial intelligence (AI) tool Midjourney, which Allen argues "is a tool, just like the paintbrush is a tool. Without the person, there is no creative force."
In this article, we discuss how technology can act as a creative enabler rather than a threat, and the ways in which AI technology should be positioned within your company to rally employee support for creative work enabled by tech.
AI Transforms Production processes
AI is transforming how we interact with our customers, suppliers and our own teams locally and globally. A centralized production platform can free your team's time from repetitive administrative tasks to enable creative minds to focus their efforts on strategic, innovative work and enhance their overall productivity. A report from Zapier found that in SMB, 94% of knowledge workers surveyed reported that within their roles, they perform time–consuming and repetitive tasks.
However, 66% said that 'using AI at work allows them to focus on more creative tasks and projects', which would suggest that AI in this instant lessens time spend on administrative tasks and allows employees to be more productive in other aspects of their role. Not only does this bring more transparency to operations, but it also makes it easier to track progress and identify opportunities to improve ways of working to deliver better outcomes for all.
AI Improves the Creative craft
Creativity is the foundation of human–centric solutioning. Creative AI doesn't replace creative craft. You will still need talented individuals to come up with the big idea, to design your assets and to create your branding. Remember that the human element of personal experiences is what can bring to life emotive, relatable and effective content. Tools such as Adobe Sensei have the ability to greatly improve and facilitate simpler design processes.
Adobe Sensei, for example, works by enhancing other platforms including Adobe Photoshop, where the AI system upgrades the photo–editor with facial–recognition, allowing creatives to alter expressions without them looking garish. With a strong creative idea in place, you can then employ creative AI tools, like Adobe Sensei, to subtly tweak and alter assets to deliver content at scale. This allows small in–house teams and non–design professionals to produce high–quality marketing materials that are on–brand, on–budget, and on–time.
Modular Content Components
Combined with a centralized digital asset management platform, the latest on–brand global assets can be adapted to required–variants across an infinite number of channels and markets. Not only is this more time–efficient for creatives, but it's also more cost–efficient for brands looking to meet always–on content demands from their audience.
By breaking content into templates of smaller components, creative teams can create, modify, and optimize individual elements of a design whilst maintaining brand standards and adhering to any industry regulations. As brands fight to deliver cut–through, modular content enables a greater degree of personalization within a campaign. 91% of consumers are more likely to shop with companies that present them with personalized offers and recommendations and 80% are more likely to make a purchase when brands offer personalized experiences.
This might sound like a lot of work, but thanks to the rise of AI tools what used to be one–to–one content updates by a graphic designer is now one–to–many with a few easy clicks. With an increasing number of low to no–code AI solutions on the market, even non–technical users can maximize their contribution. By upskilling your team to use technology that will enable creative productivity, AI can democratize jobs and help your team focus on more fulfilling big idea creative work.
Sustainability Is Enhanced by AI
AI can also act as a key sustainability driver within marketing production. By bringing more transparency to production processes, businesses can accelerate their ESG reporting and redesign workflows to reduce their environmental impact and track long–term sustainability goals. Adstream reports that nearly 50% of all assets created never get published. This wastes budget and efforts.
Automation using AI and digital asset management platforms makes it clear how much ROI brands are getting from their creative assets, allowing brand managers to plan campaign production more strategically to maximize adaptability across channels and formats.
Whilst brands are pivoting their marketing focus towards the sustainability of their products and services, the sustainability of marketing itself is also coming under question. As innovative but energy intensive technological advancements such as metaverse marketing grow, brands must fully account for the entire environmental impact of their marketing operations. AI platforms also make it easy for brands to maximize the efficiency of their existing production processes so that they can then explore new ways of working, materials, platforms and more.
How to Position AI in Creativity
It's easy to presume that AI technologies are displacement technologies – that they result in the removal of labour. This leads to distrust and resistance from creatives who may believe their job is at risk. This can be largely avoided with effective and empathetic change management.
Reframing AI as assisted intelligence can substantially improve the way that these technologies are perceived and boost acceptance and trust. Designing a multi–phased onboarding approach can also help to ease the integration of into the new tools into the team. From there tying technological, conceptual and real–life use cases together can show them in action.
It's About Support
In addition to improving the way that teams can work with AI technology, it is important to reiterate the value that creatives contribute. AI platforms have great benefits for marketing teams, however, there are still human elements that AI cannot reach. Whilst some AI tools could be used to improve aspects of creative craft, machine learning has limitations in common sense when interpreting copy and ethical reasoning, as identified by Forbes.
It is essential that we recognize the value of human resources.
This is because machines are limited in their ability to think creatively and create unique solutions. Rather than replacing human teams, marketing platforms should be used to enhance their work. We must understand the importance of human capital and remember that machines lack the capacity to generate creative ideas or devise original solutions.
It is essential to emphasize the value of creatives when utilizing AI technology. Automated platforms can certainly be beneficial for marketing teams, yet human input is still necessary. AI tools are restricted in their capability to interpret copy and ethical reasoning according to Forbes, thus, businesses should continue to invest in their creative teams' learning and skillsets. Doing so provides assurance that the automated platforms are being steered in the correct direction for success, allowing creatives to focus on the more gratifying elements of their projects.