Until the emergence and popularity of social media platforms, there was no such career as a social media manager.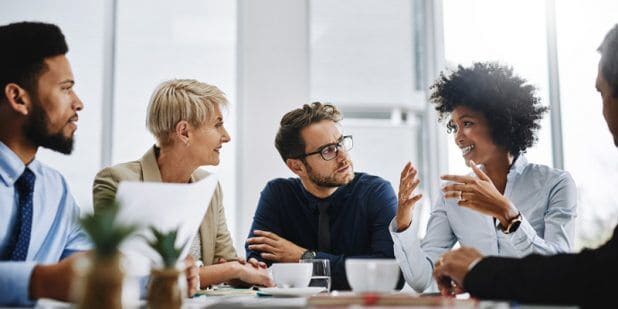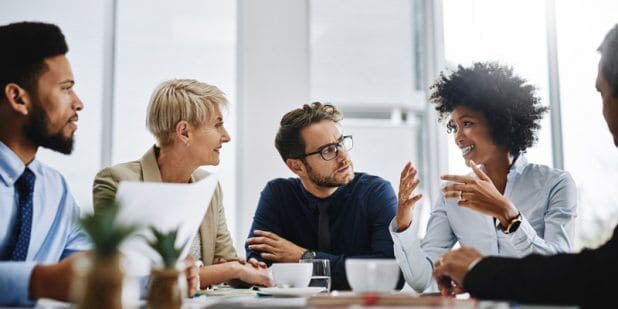 Social Media started as a platform to connect people together, it was just a place where you communicated with friends and family, and met new people to share memories.
Advancing to this day, social media has become a major marketing arena for creatives and businesses. Businesses are busy creating paid social media ads because it is worth the money.
This advancement brought about several career opportunities like influencers, content strategists, social media managers, etc.
Almost every business is on social media, and to achieve success in social media marketing you need to keep up with a lot of things. It is not something that can be winged but has to be strategically done.
The social media marketing boom has birthed the high demand for social media managers because employing social media specialists leads to increases in ROI.
Who is a Social Media Manager?
A social media manager is the person who manages a company's social media accounts and enhances the success rate of brands' social media marketing campaigns.
They update business social media pages, engage with their audience, create relevant content, and promote their products and services across their social media channels.
Social media managers in some organizations are responsible for the social media marketing team of writers, graphic designers, content strategists, etc.
Being a social media manager requires different skills that need to be acquired.
Since the social media manager career is relatively new and quite unconventional, it is not a degree that is taught in traditional colleges. 
However, there are online degrees and courses that offer you the right training to become a social media manager.
For example, Udemy offers several online courses to get you started. This training will equip you with the essential skills required to become a social media manager.
So what are the top skills required to become a qualified and successful social media manager?
Skills Required to Become a Social Media Manager
Here are the top 8 essential skills you need to become a social media manager.
1. Analytical Skills
Social media marketing involves a lot of tracking and measuring analytics to gauge what is working and what isn't.
Social media managers need to be very analytical in order to continuously optimize their strategies to increase ROI.
It is essential that they know how to use the various analytical tools available for measuring KPIs and content performances.
Knowing how to digest and interpret data and take appropriate actions in response to that data is a vital skill for social media managers.
2. Staying Updated with Latest Trends
What worked 3 months ago might no longer work currently, social media networks are constantly evolving and changing.
Therefore, because of the dynamic nature of the digital world, a social media manager has to stay updated with the latest trends on all platforms.
Social Media Managers have to familiarize themselves with trends that constantly roll out, for example, trends like: 
How Instagram is removing likes
How video content now rules
The reign of Influencer marketing,

 

The popularity of user-generated content, etc.
3. Copywriting Skills
Visuals will grab people's attention, but copy will convince them to take action.
One of the recurring tasks of a social media manager is writing captions or copy that accompanies the content.
Therefore it is important to know how to write words that will engage people and drive them to take action or motivate them to engage with posts.
Social Media Managers need to master copywriting and writing styles that retain the attention of audiences such as attention-grabbing intros and skimmable content – keeping it short and sweet.
Excellent copywriting skills are important because social media managers fill company bios, come up with the best hashtags for campaigns, and write profile and product descriptions.
Furthermore, they will have to craft tweets, write Facebook posts, and Instagram captions.
4. Research Skills
Achieving social media marketing success involves a lot of in-depth research on what works and what doesn't.
Social media managers need to research what people find engaging and which marketing style or content works best for each of the various social media platforms.
Additionally, they need to be aware of the type of posts that attract the most engagement, the best and worst times to post, the length of texts, and how the social media networks algorithms work.
This is information that needs to be researched from time to time since the social media world is very dynamic.
5. Creativity Skills
In the world of social media marketing, those with the most creative ideas and strategies win.
Most past, successful campaigns were creative and unconventional in their marketing strategies.
This is usually the handiwork of social media managers. 
On social media platforms, audiences have to be constantly wowed. People easily tag things "cliche" and are looking for content that stands out or brands that do things that they are not accustomed to.
This is why it is very important that social media managers develop creativity skills to pop out ideas and marketing styles that are sure to blow the minds of consumers.
They need to be willing to experiment and tell creative stories that speak to their target audience.
6. Strategic Skills
As a social media manager, you have to develop a social media marketing strategy for businesses. You will continually have to come up with the right strategy for your social media marketing campaigns.
Therefore it is vital that you can be future-oriented and make confident decisions based on research and proven mechanisms that will make social media marketing successful.
Social Media Managers have to plan ahead, experiment to find what works and what doesn't, and make their strategy flexible for adjustments and changes.
7. Design and Graphical Skills
Visual content rules the Social media marketing world because it attracts the highest level of engagement.
According to social media examiner, 80% of marketers use visual assets in their social media marketing. 
Therefore, the ability to create striking visually appealing content is an important skill every social media manager should possess.
8. Community Engagement Skills
A business's biggest asset is its brand community on social media. A brand's image is assessed by their community or audience response.
One of the major roles of a social media manager is regulating a brand's audience, responding to their comments both positive and negative, answering their queries, sparking conversations, and spurring engagement in the community.
Therefore, developing the skill to effectively engage a brand community is essential to enhance customer experience through responses and conversations, demonstrating care and empathy whilst engaging with audiences.
Conclusion
And there you have it, the most essential skills required of social media managers to excel at their roles.
Becoming a social media manager requires a mix of different abilities and skills in order to excel in the role.
So investing time and money to acquire these skills will pay off in the long run.
A social media manager has to be analytical with results, stay current with the latest trends, and be strategic with plans.
They, also, have to write excellent copy, become avid researchers, be creative, exhibit graphical skills, and be able to manage an online community.
---
Joydeep Bhattacharya is an internet marketer and owner of the SEO blog, SEO Sandwitch. He has been associated with SEO, SMO, PPC, ORM and other activities related to online marketing for the past 5 years.