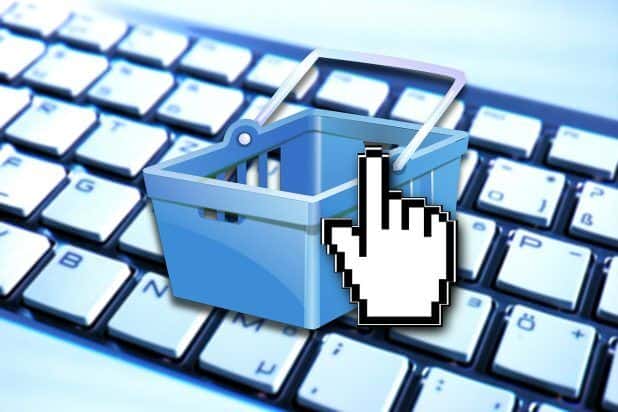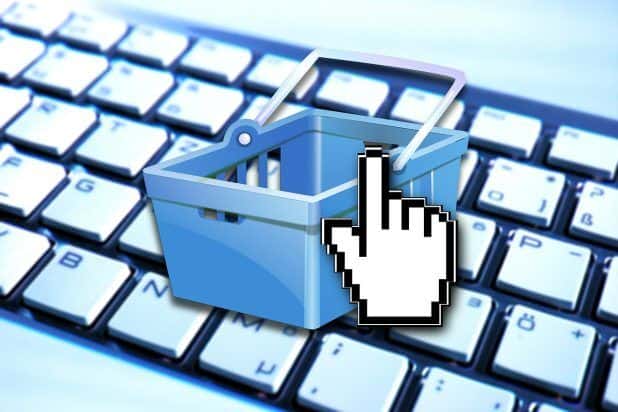 Seth Godin
famously said
"content marketing is the only marketing left". This was years ago but his words, along with the even more famous "content is king", still stand.
Content marketing doesn't work because a few (famous) people agree it does. It works because:
There are thousands of stats and reports that say the same thing: if you're not investing in content marketing, you're missing out. This is a more detailed story on how one of my agency's clients managed to get more leads and more conversions through content alone.
If the numbers convinced you that content marketing is worth your time and your budget, let's take a look at how you can get started.
1. Content Marketing Strategy
Don't start writing your first blog post just yet. Not without a content strategy. 
When I say content strategy I don't mean a 100-page PowerPoint filled with fluffy terms and unrealistic projections. A good content marketing strategy can be as short as one page.
The content strategies we create for our clients have at least five sections:
Audit and analysis: a quick overview of the client's existing content (if any) and a competitor analysis.
Goals: how does content marketing support business goals? For instance: attracting 25% more leads or converting 10% more bottom of the funnels leads.
Strategy: what are we going to create to make the above happen? Blog posts, eBooks, guest posts, webinars, whitepapers, and so on. How often are we going to publish? For example: three long-form blog posts per month, one quarterly whitepaper, and two monthly guest posts. The list of topics for each of them also belongs here.
Content promotion: what channels can we use to promote the content we create? Social media, paid ads, influencer outreach, and so on.
Measurements: what tools are we going to use to measure the success of our content marketing? Ideally, you should see your business goals met here.
Of course, the strategy can have more sections, depending on the client's existing marketing strategy and how we can fit in content. But you get the gist.
This is just an example. The sections can vary from business to business. The one constant, though, should be making sure you align this strategy with your overall business strategy and needs.
2. Plan Your Topics Ahead of Time
You don't want to end up writing 10,000 words per day because you have a deadline to hit. That's not going to be 10x content. 
Plan ahead and give yourself time to breathe. Here's how we work with our clients: the editorial calendar is created months in advance. The actual content is always ready one month to two weeks in advance.
For example, the blog posts you plan to publish in January should be ready by the end of December. 
3. Always Do Your SEO Research
No, content marketing is not all about SEO. But why not rank for the keywords you can rank. 
Pro tip: choose long-tail keywords to make it easier for your content to rank and to make it sound more natural. For instance, you can't really write a piece with the title "Best Divorce Lawyer New York". But you can write "How to Find the Best Divorce Lawyer in New York".
This will help attract people who use voice search (and there's a lot of them!) and, more importantly, people who know exactly what they want, so they use long search queries.
4. Promote Your Content Heavily
More than 90% of the blog posts out there have no external backlinks. They also have very few readers.
I get it. We'd all like for every piece of content we publish to become an instant internet sensation, organically if possible.
But that rarely happens. And, for it to happen, you need one of two things:
An accidental rise to fame.

 

To already be super famous in your niche, so that everyone retweets and shares everything you create. Think Lady Gaga-level famous.

 
Now, I don't think you're that famous (yet!) or you wouldn't be reading this. And I don't recommend waiting for a happy accident, either.
Instead, promote your content heavily, on every channel at your disposal. Ideally, you should invest 20% of your time and your budget producing the content and 80% promoting it.
5. Don't Rely on a Single Content Format
Some people are visual learners. Other prefer short snippets of text. Others swear by videos. Podcasts are others' jam.
See where I'm going with this? By investing in a single content format you'd be excluding a big chunk of your audience. So, just like investment brokers recommend: diversify your portfolio.
I know: good content is not cheap (more on that below). But repurposing content is and it can attract whole new crowds to your website. 
For example, you can convert a series of blog posts on the same topic in an eBook. Or turn every blog post into a podcast. A webinar can have enough "flesh" for several blog posts and so on.
6. Don't Buy Cheap Content
Who doesn't love cheap stuff? Well, your readers and search engines. 
In content, much like in anything else, you get what you pay for. Five-dollar articles are a sure way to get your website penalized by search engines for poor quality or plagiarism. Because, let's be honest: how much time would you spend on an article if you were paid five dollars for it?
The cost of copywriting services is always proportional to the results you can expect to see. If there are budget constraints, it's always better to publish less content but of excellent quality than dozens of pieces of mediocre fluff per month.
Wrapping Things Up
Content marketing is a long-term game. We've barely scratched the surface here with what you need in order to get started. But I'd like to add one more thing: patience. 
Don't expect to see results the second you've hit publish. It takes months (sometimes up to a year) for content marketing to start producing effects. But the good news is that, when it does, those effects will last for years.
Need help with content marketing that helps you meet business goals, get more traffic, more leads, and more conversions? Get in touch with my team of expert content writers and marketers.
---
Adriana Tica is an expert marketer and copywriter, with 10 years in the field, most of which were spent marketing tech companies. She is the Owner and Founder of Idunn. In October 2019, she also launched Copywritech, a digital marketing agency that provides copywriting, SEO content writing, and strategy services to companies in the tech industry.