This week I finally felt settled into the new year: I haven't hesitated writing that nine for days, the early morning gym traffic has thinned significantly, and my resolutions are – well, I've pretty much forgotten those, which seems right on track.
But TurboTax just reminded me that I'm still waiting to finish one crucial part of last year: budgeting.
I can't set a personal budget without reviewing everything from last year. Likewise, you can't set a finalized advertising budget for this year without having time to compile and review your financial performance from last year.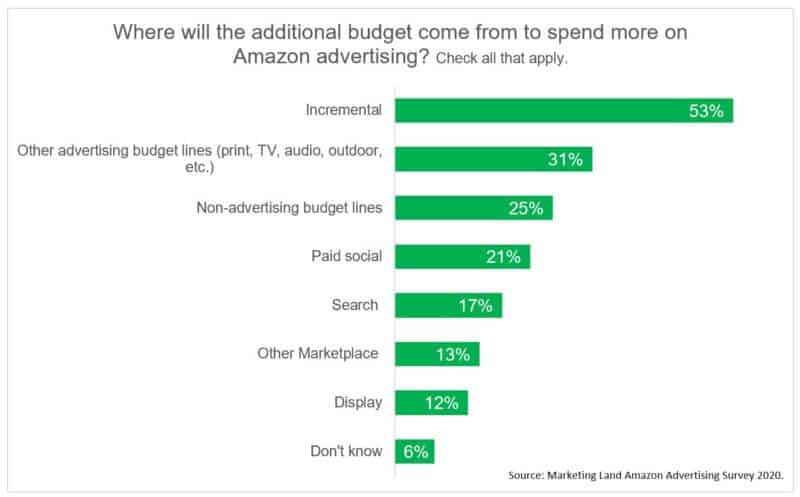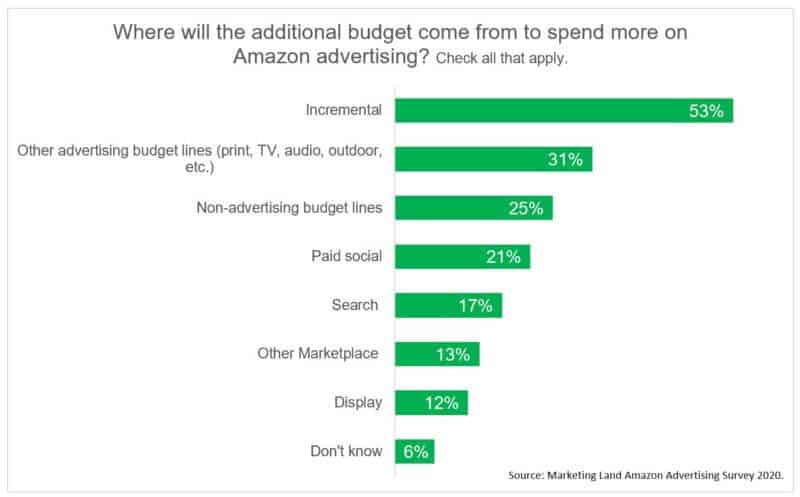 If you're managing online advertising for a B2B company – and not, say, patiently awaiting tax details from the government – by now, you've hopefully gotten the chance to gather that data and start running the numbers.
But how do you set a realistic but competitive budget that aligns with your goals and fits your overall strategy—and get that done fast? (It's almost February, after all. Time is tickin'.)
We went to some of our very own experts to ask.
Here's what our account managers, paid search strategists, and blog contributors are focusing on in order to maximize budgets for their B2B clients in 2019.
1. Reflecting on YoY Performance
One of the first steps in setting a strategic budget is having your goals and targets clearly defined. To get this settled, you have to review and respond to your account's performance in 2018.
"My starting point," Kristina Simonson, the digital marketing specialist on WordStream's marketing team said, "is the 2018 data. I'll review the data to see what worked and what didn't, and then I'll compare that to historical year over year performance, paying attention to patterns of change in performance, such as ad type, platform, and device."
By placing last year's metrics in context, Kristina says, "I'll gather insights on account growth, seasonality, and network performance from this review, then I'll put that into action for the 2019 plan. The targets and forecasts across channels for the next year will be based on this review and analysis."
2. Defining KPI Metrics
Whether you're running campaigns for your own B2B business or managing paid search strategies for a client, you need to determine which metrics you need to focus on to effectively measure progress towards your goals. This will help you determine how to set your budget for the year.
For Brett McHale, founder of Empiric Marketing, clearly defining KPI metrics for his clients has been a long-term project in his preparation for 2019. "Everyone likes to see improved surface metrics (cost per conversion, etc.)," Brett said. "My value to clients truly shows when it comes to customer acquisition cost (CAC). I spent a lot of time with data and analytics tools towards the end of last year to give my clients a full picture of what their funnel looks like so that they can see a positive return on investment. This also allows me to explain my decisions better when it comes to budget and pacing. In 2019, data visibility, funnel visibility, and improvement to CAC metrics are my main priorities for my existing clients."
3. Prioritizing Multi-Channel Approaches
When finalizing your budget, make sure you're accounting for multi-channel approaches this year.
"My top priority for 2019 is to make sure my clients are embracing and implementing multi-channel approaches," Director of Client Strategy at Clix Marketing Joe Martinez shared.
We found that advertising on Facebook led to a 34% increase in brand searches on Google.
"Your target audience isn't just on Google or just on Facebook. Most likely they are on many platforms throughout their journey to purchase. Embrace advertising on underutilized channels such as Quora, Waze Local, Apple Search Ads and more to work towards cheaper CPAs or just staying on top of your users' minds."
Hannah Cohen, senior digital marketing strategist here at WordStream, is looking to test multi-channel approaches this year, and she's hoping to identify the most successful budget allocation. "I have seen great success in conversion numbers on display for B2B, but very low quality within that network," she said. "I want to gain an understanding of quality between Display & Search – and question what kind of budget the client wants to set aside for branding alone."
Others are including specific channels in their plans. WordStream Sales Engineer Emily True said, "One thing that was top of mind for me in crafting our 2019 strategy was LinkedIn advertising, because it has advanced targeting that allowed me to match my ads to people with specific titles at specific companies. They have some facts and figures on their website about the ROI of B2B advertising through their platform."
4. Planning on Seasonality
If you're working with B2B accounts, you're likely already familiar with seasonality. Traffic might drop when people leave their desks for summer vacations or conversions might have just taken a hit during the fourth quarter when companies are closed for the holidays. Or maybe you've created some seasonal magic with a Valentine's Day referral program that drives a predictable mid-February spike in sales.
The seasonal fluctuation will depend on your business or your industry. So while you're planning your spend for the year, make sure to budget for this seasonality.
"For my B2B accounts, I like to confirm with the client the potential seasonality of the business for the entire year," Joe said. "For example, we cannot assume all B2B companies slow down in December or pick up in January. Many B2B companies I've worked with aren't affected by actual calendar dates but how the markets of other industries are doing. Make sure you work with your clients to truly understand the nature of their business and where you should actually be looking outside of the accounts. This will better help you deal with the ups and downs that you can't control directly in the ad channels."
Brett was also concerned with these fluctuations for 2019 planning. "With seasonality and increased competition on social channels (due to the holidays) out of the way, many clients are witnessing a pretty dramatic drop in CPA for Q1," he said. "With this in mind it's crucial to compare metrics year-over-year to get a good idea of how your clients rebounded after Q4 within each channel."
5. Targeting High-Quality Leads
This final budget-planning strategy is almost a given: B2B advertisers are usually focused on generating leads, but this year the experts we spoke to are focused more specifically on generating better leads who are engaging, qualifying, and converting.
"My biggest concern for B2B clients is lead quality," Hannah said. "My top priority is gaining CRM data and/or syncing their CRM with the platform they advertise on whenever possible. That way, I can see which campaigns are producing leads that turn into customers."
Lead quality is also on Kristina's list of priorities for the year. "My goal for 2019 is to drive leads, but that's a recurring goal, not a new strategy. This year, though, I want to focus specifically on driving high-quality leads."
But what does that look like? Hannah's allocating more budget on targeting. "I'm planning to structure segmented audiences based on CRM data and target demographic to help my client attract better leads."
Targeting is also in Kristina's plan. "To get better leads, I want to better understand our customer's journey and, based on this, target ads more effectively. I also want to improve the ads themselves. We need creative excellence to appeal to the highest quality of leads possible."