---
5 Ways to Leverage Artificial Intelligence for Efficient Customer Service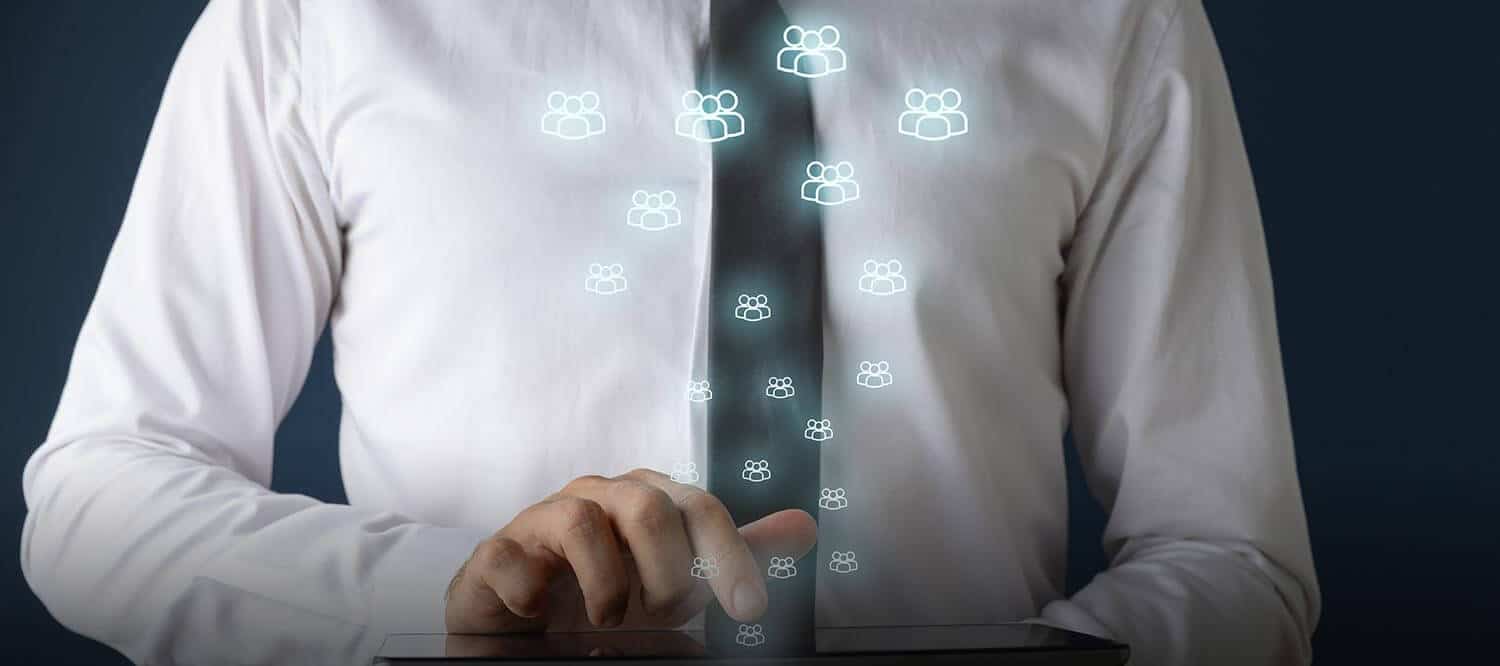 Can artificial intelligence really improve your business's customer service?
As a business owner, perhaps you're not quite sure how you can blend AI technology into your workflows.
You may also be on the fence about whether it offers any considerable benefits for your customer experience in the first place. After all, you wouldn't want to tamper with what's working, if the end gain is insignificant.
But that's not the case with AI in customer service.
Artificial intelligence offers your business many benefits in terms of customer service, like 24/7 availability and reduced customer handling time, to name a few.
You also catch up with the times because at least 3 in every 10 companies rely on AI-driven customer service solutions, according to a survey by Consultancy Services.
Now comes the next important question:
How can AI practically achieve all these for your company?
In this article, we'll be discussing five ways to leverage artificial intelligence for efficient customer service in your business.
Let's begin.
1. Using Chatbots for Improved Customer Handling
What system do you currently have in place to handle your clients' questions and concerns?
If you're like most traditional businesses, you probably have an employee or two in charge of responses and resolutions.
However, the problem with traditional communication strategies is that customer response or turnaround is not always optimal.
When you close for the day, your communication channels do the same.
Additionally, if your designated employee is working on something else, there are delays in response time as well.
When you implement chatbots, you can offer timely responses to your clients, thereby increasing purchase intent and ushering clients to close the deal.
If your lead lands on your website after-hours, the chatbot can steer the conversation into a purchase through a pre-designed conversation.
For example, a question about your client's interest or hobbies can be transformed into an organic marketing funnel to some of the products you're selling.
Through natural language processing (NPL), the chatbot can examine your client's response and use this data, or vital segments of it, to fetch pre-determined replies from a database.
Mastercard is already making waves with its witty customer service chatbot.
2. Implementing AI-powered IVR to Decongest Call Centers
If a B2C (business to client) call center is an important part of your day-to-day operations, then there are some challenges you often face.
At the top of your list may be an overworked call center, where your agents are up to the neck with client queries.
Your modern-day client still has a preference for calls over other forms of communication.
A BrightLocal study evidenced that 60% of your new leads would like to get in touch with your business via phone call after an internet search.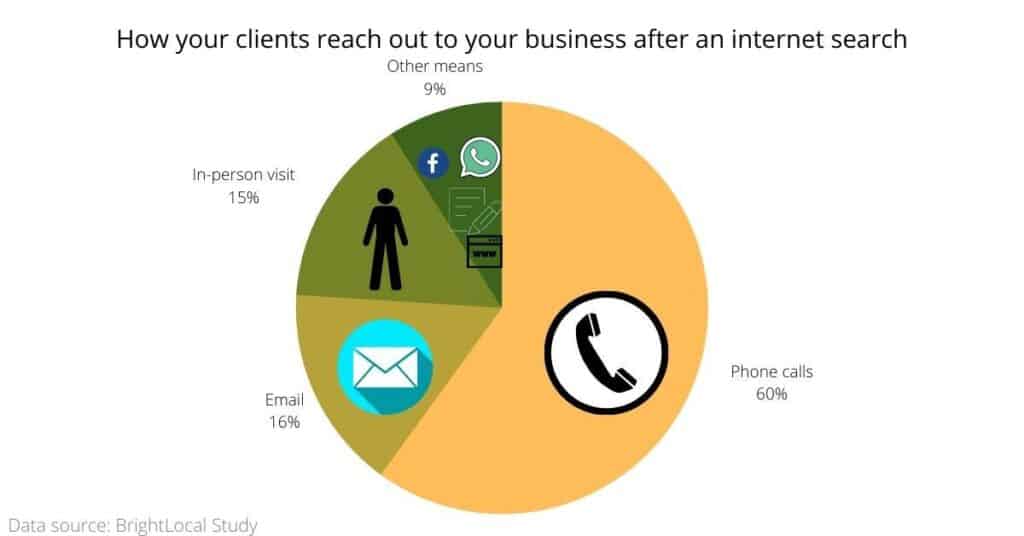 You can use AI-powered Interactive Voice Recognition software to tend to basic client queries that clog up your queues.
For example, Humana, a health insurer, is already using IBM Watson tools to ease the burden on the company's call agents. Humana was able to cut down more than 60% of calls through virtual NPL, IVR agents that would answer basic questions from clients.
If you were to call Humana to ask if you're covered for a certain procedure, for instance, the AI-driven receiver would identify keywords in your voice, and offer a pre-programmed response telling you what you need to know.
You can learn about artificial intelligence here, and how it makes autonomous IVR call centers like Humana possible.
3. Using AI for Better Email Management 
How many emails do you receive in one day from your clients?
Probably way too much, until you're struggling to keep up with every single one. Yet customer feedback goes hand in hand with satisfaction so you or your employees need to painstakingly open each one.
With AI-driven software, your business can ease its email marketing strategy, which has the potential for a 3,800 % ROI, going by the DMA national client email report.
An email-parsing AI can enable your business to extract keywords from heaps of emails. Therefore, you can distinguish between urgent concerns for faster resolution.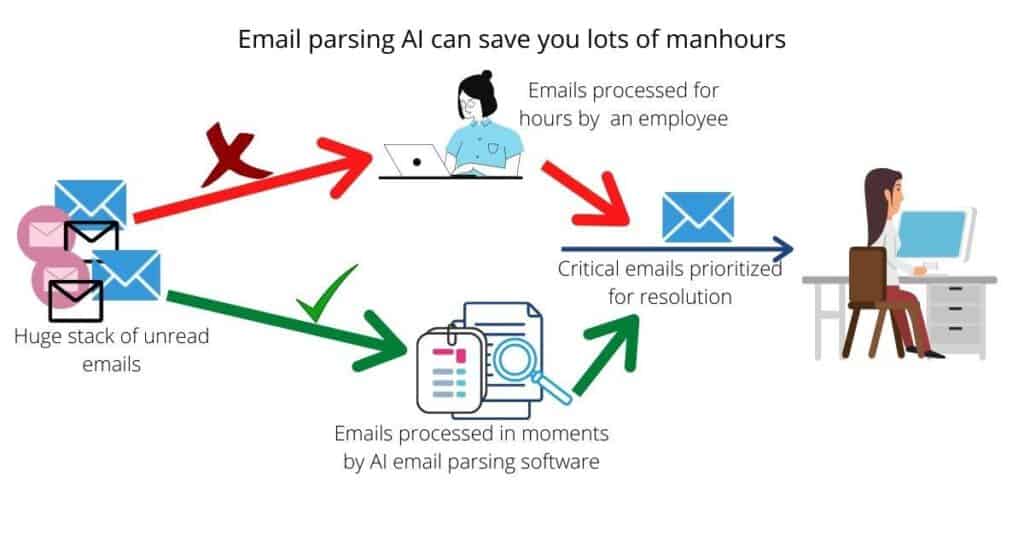 For example, email-parsing software can include an algorithm to pick out words like bad, poor, or others associated with negative experiences.  
Additionally, there's also the pressure to have to write consistently good sales copies and subject lines for your clients.
NPL-imbued copy generators can write human-level sales copy for your email marketing. 
Phrasee, for example, uses AI technology running on deep learning and natural language generation to write many of its copies, which are holding up well against manual versions.
4. Implementing OCR for Faster Client Onboarding
What is your new customer onboarding process like at your company?
It probably involves a lot of paperwork and manual data entry tasks for your employees. Consequently, your clients have to wait in line for a considerable while to be served in turns.
Apart from this time management issue, there's also the problem that your employees may make a mistake during the onboarding process. Files may also be misplaced later on and information is matched to the wrong client.
In a nutshell, traditional client onboarding tactics that involve manual data entry methods are time-consuming, inaccurate, and don't put on a good show in front of your clients.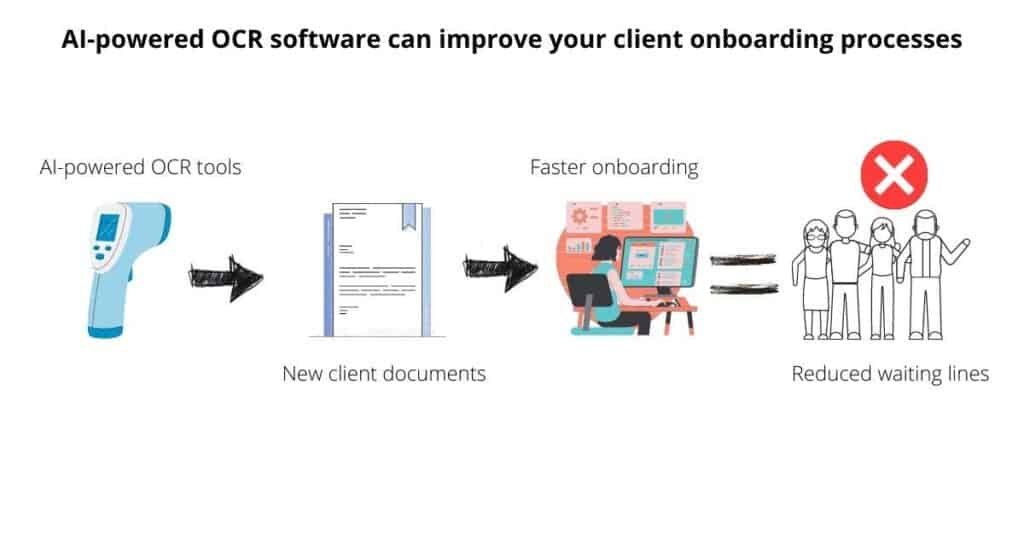 You can save your company time and trouble by implementing AI-powered OCR technology for accurate and faster client information extraction.
As a result, you'll be able to speed up onboarding processes, thereby improving productivity, reducing wait times, and increasing client satisfaction. The reduction in paper trail also means better security for your client's personally identifiable information.
AI-fueled OCR scanners can process hard print or handwritten work into a digital format. This is made possible by an underlying algorithm incorporating natural language processing, while machine learning enables OCR software to produce better output results.
Investment firm Whittier Trust is already using AI-powered OCR technology to remove iterative paperwork tasks and streamline the customer experience.
5. Using Predictive Targeting for Relevant Advertisement
How sure are you that your advertising always ends up in the right place?
If your ads consistently wind up in the wrong place and at the wrong time, you're doing your business more harm than good.
According to a survey by HubSpot, 9 in 10 people find many ads to be irrelevant or inorganic, and thereby intrusive. Consequently, clients who feel that way end up blocking your advertising content and your campaign efforts pour money down the drain.
However, you can change that situation through effective advertising using predictive targeting.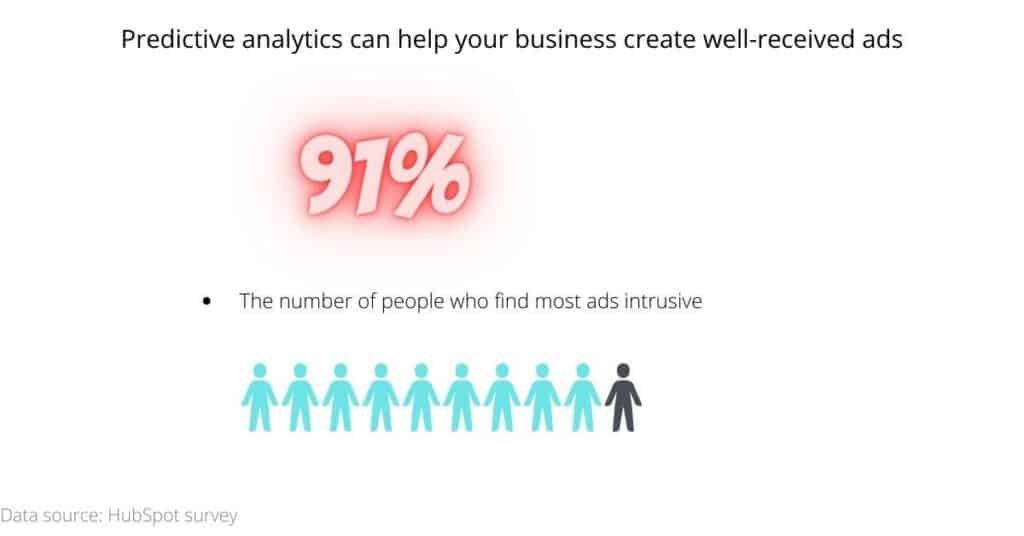 A division in predictive analytics, predictive targeting enables your business to use client history or behavior patterns to inform your advertising strategies.
Through the power of machine learning afforded by predictive targeting tools, you can create super-relevant ads encompassing accurate information about your target market, with an excellent likelihood of a clickthrough.
Thus, your company can make ads that are reaching the right people, and also at the most convenient time according to the analyses of your clients' clickthrough patterns.
Motor giant Harley-Davidson is already putting predictive targeting AI to work in identifying high-value customers likely to purchase by analyzing client data histories.
Conclusion
Did you know that customer service influences how your market selects brands?
A Microsoft report established that 58% of your target clients make a business decision about whether to transact with you or not, depending on your company's customer service experience.
If your customer service is not up to scratch, you're therefore losing a LOT of business because of it.
AI-powered solutions can help your business to improve customer service for better first impressions and brand loyalty.
You can sort out common customer service challenges like unavailability or slow client handling with AI-driven solutions like chatbots, email parsing, and modern IVR systems.
Make your business even more profitable and appealing by implementing AI-fueled technology.

Recommended Posts

August 4, 2022