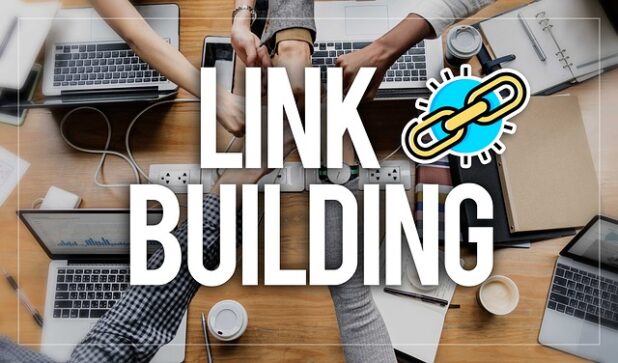 June 9, 2021
SPONSORED
What characteristics should an excellent link-building company have for a fruitful collaboration?
Let's take a look at the 5 most important ones.
1. Holistic SEO-Organization of the Process
Many clients believe that just amassing links can bring their site to the first position of search queries. However, this usually does not work that way. Link building is an important element of SEO, but it is not a panacea. Search engines filter out low-quality content, which is not correlated with links. Thus, with a mono approach, all the efforts of the team may be in vain.
Attracting high-quality traffic is possible only in a complex implementation. A good team should not only amass links but also create appropriate content and implement all the SEO elements.
2. Client Portfolio
To objectively assess the quality of the company, it is worth looking at the client portfolio. This will help you quickly see the strengths and weaknesses of the company and the level of customer support. Leading link-building companies usually showcase a client portfolio on the site.
3. Complex Knowledge 
Cutting-edge SEOs don't just specialize in link building. They also own up-to-date cases and tactics for promoting your website and business. Usually, leading companies conduct online master classes and maintain a blog, where they describe in detail how to promote their business through link building. This information is easy to understand and access. Find a team that shares relevant knowledge to generate high-quality back traffic. For example, you can find detailed project promotion guides for "link-building Neil Patel."
4. Real Reviews
A good criterion for determining the level of a company is to read customer reviews. Thus, you will see the results of the company's work with live projects. Good reviews show the quality and efficiency of the service, as well as the level of customer support. 
Read real company reviews on trusted resources, such as Google or international review sites. Thus, you will avoid purchasing identical testimonials from bots and get a real idea of the company's work.
5. Diverse Expert Team 
If you need to run a large-scale link distribution campaign, the services of a one-sided specialist may not be enough.
The most effective link amassing works with integrated planning. Accordingly, you should choose a company with an extensive team of diverse specialists. Each person will be an expert in a particular industry for maximum efficiency. 
Features of a Good Link-Building Company
Often, a company is judged only by the quality of the final product. However, this is not quite the right approach. There are many equally important stages of cooperation between the first contact and receiving links. So, what are the important characteristics to consider if you decide to partner with a link-building company?
1. Individual Approach
Each link embedding project is unique. Every company has its own link-building requirements and business specifics. Accordingly, it is not possible to apply the same method to different organizations.
The best companies don't send you ready-made proposals but help you set up the exact strategies for your business first. During the consultation, experts identify your exact business needs and build an individual link amassing method.
2. Strategic Recommendations
After you've discussed your individual business needs with link-building companies, the best of them will research the information.
After this research, you will receive a set of recommendations and link-building tactics that will best suit your company. Typically, this information is shared in person by phone or email.
3. Elaborate Detailed Contract
After you have agreed on all the details of future cooperation, you need to conclude a contract.
It is necessary to accurately describe the cost, timing, resources, and outcome of the project. This will allow both sides to avoid misunderstandings and conflicts in the future.
4. The Adaptation Process
A leading link-building company will create the basis for effective collaboration in the adaptation process. Depending on the volume of the project and the work required, engage employees to familiarize the link builders with the specifics of your business, blog, website, company specifics, etc. This will allow you to use link building as efficiently as possible and achieve your business goals.
The adaptation process also provides a complete understanding of the methods and approaches to your project.
Source: PRposting.com – Link Building Service
---