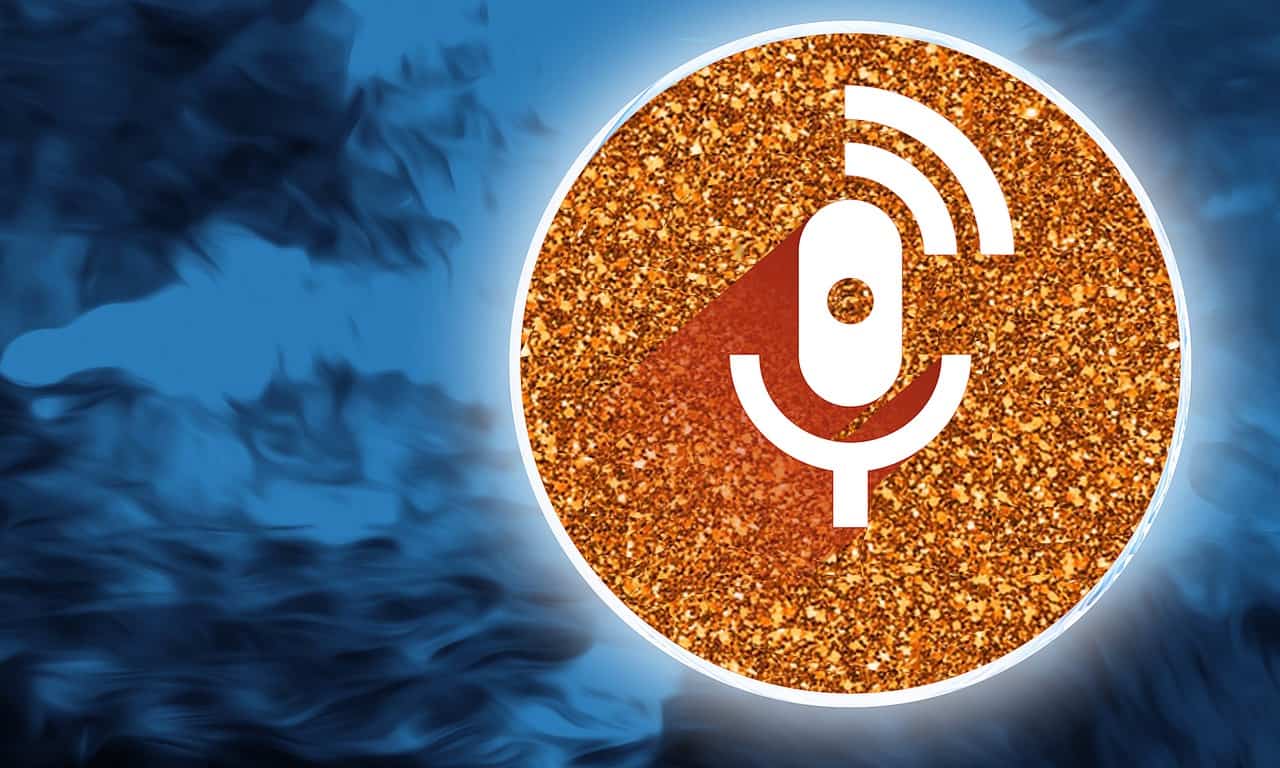 Marketers know that it's important to go where the people are — so why should podcasts be any different? This audio platform is growing in popularity, with around 68 million Americans alone listening to them every week.
So what does that mean for brands, exactly?
It means an additional platform to market their product or service, of course! More and more people are growing to love podcasts for the intimate communities, diverse content, and ease of multitasking. Anyone can listen to any type of podcast while doing any kind of task! Whether they're driving or walking, cooking or cleaning, or just looking to listen, there are so many interesting, informative and entertaining podcasts available to choose from.
Not a lot of people recognize its power as a platform for promotions yet, though podcasts are an excellent way to get people thinking and talking about your brand.
Since people are averse to in-your-face advertising, it can feel difficult to sell to people when they don't want to be sold to. Most people are likely to trust a personal friend's opinion about something, and who else might seem like a better choice to trust than a person they spend tons of time listening to, right? The power of social proof isn't only among personal friends, but is also effective in small communities, of course.
Wondering if you should take the leap and use podcasts to market your business? Here are some reasons why other marketers have decided to make the shift:
1. Low Competition
While there are a lot of podcast listeners, there aren't that many podcast creators. Compared to other social media platforms like Facebook that have over 60 million business pages talking to almost 2.9 billion users, podcasts have far fewer listeners that are more loyal to their programs.
There are actually around 2 million podcasts around the world!
From a marketing perspective, it's much easier to get noticed on a podcast than on Facebook or Instagram. People can easily swipe past content that you publish on your pages, but if mentioned or talked about in a podcast, then it's not so easy to skip over. When well-integrated into both podcast scripts, promotions are given the opportunity to feel more natural in stories rather than outright advertising.
2. Diverse Options Help Reach Specific Niches
While there may be fewer podcasts than there are pages, there is certainly a wide range of options that listeners can choose from. The top podcast genres include comedy, news, true crime, and self-help! There are tons of other podcasts, as well, like educational podcasts on business, science, history, and more.
If you've got a certain target market, collaborating with podcast creators who can help you promote your brand shouldn't get too difficult.
While social media might offer targeted ads and analytics, it's a lot of work to put out posts and ads that might not even appeal to the intended audience. Podcasts allow for marketing to audiences who are intentionally seeking out content that's aligned to your product or service. Communities surrounding the podcast can also signal boost the content where you're mentioned.
3. Content Consistency and Accessibility
One more advantage that podcast marketing has over social media is that it offers consistency in terms of content. On other platforms, you have to experiment with what kind of content appeals to your audience. Do they prefer video? Are they partial to photos, and if so, what kind? You have to test different copywriting and engagement formulas, as well. Promoting through podcasts ensures some kind of stability in the kind of content you'll be planning for and producing.
There are also several podcast platforms available to users: Spotify and Apple Music are some of the more popular names, but there are also alternatives like BuzzSprout and Podbean that help make podcasts more accessible to everyone.
Creating consistent content helps your audience develop familiarity with your brand, as well as loyalty to it. Once people know that your podcast is a source of reliable information or entertainment, then it's much easier to keep coming back to and even share with others, so don't miss the chance to integrate audio platforms and podcasts into your social media tactics.
4. Customer Relationship
Since podcasts provide a more intimate venue for creators and their audience to interact, communities can easily form. This gives podcast creators an opportunity to stay more in touch with the interests and opinions of their audience. That's a clear advantage for marketers and creators who want to generate a following for their brand.
People are also very likely to share podcasts with their friends — podcast listeners tend to be more loyal to podcasts in comparison to other creators with different content on other platforms. Creating dialogue with listeners is perfectly possible, making you a known reliable source within your niche, and even recognized outside of your own niche.
If you're looking to create a more meaningful relationship with your audience (and potential customers, of course), podcast marketing is one of the most efficient ways to approach that goal.
Summary
As they grow increasingly popular, podcasts become more of an attractive platform for people, which makes them a great new way to market your brand.
Not only do podcasts offer diversity and entertainment, they're also able to create meaningful communities and a larger spectrum of people who are interested in what you have to offer. When correctly integrated into your social media plans, it's a great chance to be able to connect with your audience and potential customers.
Like other aspects of marketing, it's all about how you approach it and appeal to the audience you want to connect with. Learning how to get it right is well worth the effort considering the many benefits possible for your brand.