Today, when the majority of businesses are moving online, SEO or Search Engine Optimization has become more important. For those who are new in the online business world, you must understand that SEO helps you create content that contains highly relevant keywords for SERPs (Search Engine Results Pages). At the same time, this content intends to provide the customers with what they are looking for. 
How your content will rank in the search engine is all handled by Google's mighty algorithms but as a creator, website owner or marketer, you need to make your SEO game strong so that the algorithm picks your content up. 
Some common SEO techniques involve optimization of content, including keywords, taking care of the title tags and meta descriptions and so on. SEO also involves doing things that bring traffic to your website such as social media posts, guest posts, or promoting content at other platforms. 
Now, check these best 15 game-changing rules for SEO that you must follow for guaranteed online business success.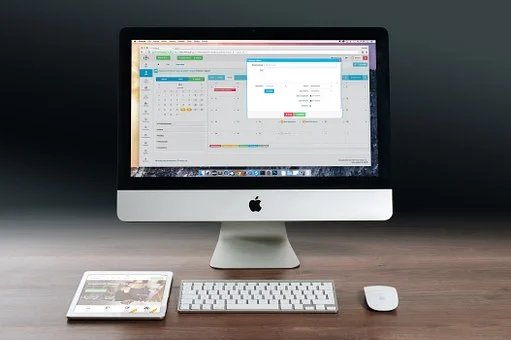 1. BERT Update Check!
From 2013 when the Hummingbird update was rolled out, Google has been trying to focus more upon the 'conversational' attribute of search queries. The BERT update focused the same and is here for a long haul. So, if you want your website to rank, you have to play by the rules of this algorithm. 
There is nothing that you can do to optimize for BERT except focusing on content. Make sure the content you are creating is relevant, useful and matches the intent of the user. 
2. Join The Local SEO Game
Many don't realise that local SEO is quite important for your business. You need to make sure that you are appearing in the location-based searches done by people that are around you. In a study conducted by Forbes, it was found that location-based searches play a major role in attracting potential customers. This can be simply because it helps local customers recognise your business. It also provides them with more information about your facilities, hours and working days. So, if anyone wants to visit you or enquire about your services on the phone, they can do that immediately. 
3. It's Time – Optimize for Voice Search
Do you know it has been projected that by 2020 almost 30% – 50% of all searches will be voice searches? So it is high time that you optimize your content for the voice search revolution. A few rules for that would be increasing the speed of your website, focusing on answering questions, updating your content and creating compelling questions related to your business. 
4. Length of Content Matters for SEO
It has been proven over and over that websites with longer content rank better. However, the content of such sites is not the only factor that enhances their ranking, but it has been seen that most highly ranked sites are the ones that have longer content. It could be because longer content tends to earn more backlinks. It also establishes expertise and authority for the domain which tends to attract more people and enables more conversions. All these factors overshadow the benefits of short content pieces and hence must be considered. 
5. Optimize for Featured Snippets
A featured snippet is mostly the exact answer for a google search query. It is often called  position '0'. There are all kinds of featured snippets shown by Google like paragraphs, lists and tables. So the type of content does not matter. What matters is that your content should be the exact answer to a query. 
So, to make your SEO game strong, you need to create content that answers search engine queries exactly. You can also pick up questions from the 'people ask for' section of the search engine results and try answering those questions properly to get featured. You should also note that a featured snippet is generally 40-50 words. 
6. Schema Markup & Its Effect
A schema markup represents the semantic vocabulary of a website. Schema markup can be added to your HTML pages and allows search engines to read your pages in a better way. This means that you are providing the correct information about your pages to the search engine so that the search engine can better understand your content, its purpose, the keywords you are using and can easily match it up based on the user's query.
7. Learn All About Google Actions
Google Actions are a step ahead of voice searches and yes you must prepare your website for them. Google Actions are basically used in Google Assistant and allow third parties to create their own actions. By creating google actions for your brand you can encourage your users to interact with your website or your app. You can give them information using Google actions. This is an interesting way to attract customers into using your products and services. 
8. It's True! Influencer Marketing Impacts SEO
Influencer marketing has been a popular strategy used by many businesses to establish their identity, expertise and find new customers. But have you ever thought that influencers can help in boosting your rankings on the search engines?
Influencers can provide high-quality backlinks for your website. Influencers will likely produce high-quality content that is shareable and Google considers this factor for deciding ranking. 
Ask influencers to create sponsored content on your behalf or have them create a hashtag and ask their followers to create and post content with that hashtag. This will not only increase your brand awareness but also your rankings. 
9. Putting UX and SEO Together
All of us already understand how valuable user experience (UX) is for our websites. Now we need to understand that it greatly impacts SEO. This means that you need to create a website that engages your audience, is secure, fast and eye-catching. 
Duke marketing experts suggest that one can enhance the UX of their site by simply using headings. Headings not only make it easier for visitors to read the content but also for search engine bots. Easy navigation and a clear site structure are also important. Lastly, you should always optimize your site for mobile experience since most users are searching from their smartphones. 
10. Video Content is a Yes-Yes!
Videos are the new favourite of all. The best thing about videos is that you can convey your message in as short as ten seconds. Videos are a great tool for storytelling. Moreover, people tend to remember the content they see and hear rather than the content that they read. Videos also enhance UX! They can boost your backlinks, enhance your click-throughs and build your overall visibility. So say yes to video content and start creating some for your site. 
11. Enhance SEO by Enhancing Readability
Readability of your content is again a part of the UX but is essential to take into account. Readability is not just about using headings and paragraphs. There is a lot more. For instance, the right font, the right colour combinations, short sentences, small paragraphs, images, infographics and other things that would make your visitors want to stop by and read what you are offering them. The more readable or easy to understand your website is, the easier it will be for Google to rank it. 
12. Optimizing for Mobile is a Must!
This rule is not new, but it is often overlooked. More than 85% of internet users today use mobile phones to search for content. 
Therefore, you need to focus on this huge category of users first. If you are optimising your site for voice search, google actions and videos, it is likely that you are covering mobile SEO. 
13. Quality of Content Always Matters
We have already talked about content length and readability, but you must also focus on content quality if you want to win the SEO game. By content, we mean text, videos, images and animations. By quality, we mean content that is relevant, unique and valuable to users. Content should be to the point, provide the necessary  information and focus exclusively on the topic. Including facts and presenting grammatically correct content can also help boost your rankings. Moreover, it is your content that will provide a call to action to users. 
14. Keep the Knowledge Panel Up-To-Date
A knowledge panel is another amazing feature by Google that enables you to get showcased on the right side of the search engine results page. This is just like featured snippets but with the aim of providing more authoritative and reliable answers. You might have noticed many Wikipedia pages being featured in the knowledge panel. 
One of the marketing analytics experts at MyAssignmentAssitance, Michel, suggested a few tips to optimize the knowledge panel. He said that you need to create a schema markup, optimize your Google business listings, create social media handles, optimize your Wikipedia page and suggest edit changes so that Google can update your knowledge graph and then  display it in the knowledge panel. 
15. Think of Information Structure on Your Website
The last SEO rule that you need to master is creating an optimized site structure. It not only enhances the UX but also the performance of your website. For instance, you might have noticed that some search results include sitelinks. That's an indication of a great site structure. 
You can start enhancing your site structure by creating a hierarchy of your site. This means having some main categories and then sub-categories. Enhance your internal linking and ensure that you are displaying a navigation panel on your site displaying all your main categories. All this makes it easier for bots to crawl your site and hence can improve your rankings. 
Do Keywords Still Matter?
You might have noticed that I have not mentioned the importance of keywords anywhere in these 15 rules of SEO. Well, it is because keywords are implicitly a part of SEO and yes, they still matter despite the many innovations in SEO. But you may not use keywords as you did in the past.  
You need to find a balance between intent and keyword usage. If you don't use keywords at all, then it might be difficult for search engines to understand what your content is about. If you don't create content that is based on user intent, they might not stay on your website for long. So, in either case, you would lose rankings. Finding a balance is the best option! 
That's all for now. See how many of the 15 SEO game-changing rules your website abides by and what new things you can implement to make your SEO game strong.
---
Lucy Miranda is a freelance writer & editor at GoAssignmentHelp She is devoted to her family, work and friends. She is a News Enthusiast and a Bookworm. She loves Swimming and dancing too. She is interested in educational, marketing and blogging issues.