---
10 Unique Ways to Build Links in 2021
Backlink building is an integral part of any SEO campaign. Unfortunately, backlinks don't come easy, so you need to come up with innovative ways to build industry-relevant backlinks in order to help bolster your organic search rankings.
Links are still the most heavily weighted signal Google uses to rank your website and getting an abundance of high-quality links is a long and tedious process that requires manual outreach and a lot of patience.
If you've heard the adage of 'write good content and people will link to you' too many times, maybe it's time to start getting creative and build some links that will help you get the most out of your time and effort.
Every link building post mentions guest blogging, generic submission sites and broken link building, but we're here to break up those tactics and give you a fresh set of ways to build helpful backlinks.
Things to Keep in Mind When Building Links
First and foremost, not all backlinks are built equally. What we mean by this, is that you shouldn't just go and build backlinks on any website in any industry.
You need to understand the importance of backlink building the right way – not only is this beneficial to help move you up the rankings, but it also helps you become aware of what not to do which could hinder your SEO campaign's performance.
When backlink building, you'll want to keep in mind a few things:
Pick industry-relevant websites related to your niche

If you run a health & fitness blog, you wouldn't reach out or post on a technology-only content based website. It's not industry-relevant, there's no chance of any quality referral traffic and just like us, Google won't understand it either.

Don't ignore nofollow links

Yes – several years ago, every SEO and webmaster largely discredited or ignored any opportunity at getting nofollow links since they didn't pass any link value. Times have changed and in 2020, Google now sees 'nofollow' backlinks as hints. It will help break up your link diversity to look more natural as well which isn't a ranking factor but looks less suspicious.

Avoid paying for links

To put it plainly, Google doesn't like people paying for links and it's a direct violation of the webmaster's guidelines. These guidelines do hinder the ability to build backlinks easily (hence why we're writing this post) and since Google has always struggled to tell when links are paid for, they introduced a 'rel=sponsored' link attribute in 2019.
Try and achieve natural anchor texts

Anchor texts are hyperlinked text which contains a link to your website, and unnatural sounding anchor texts aren't ideal. The link will still pass value and if you're submitting your website to business directories you may not be able to choose your own anchor text, but where available, link to your website in a way that contextually makes sense.
Bad anchor text is things like 'click here', 'go here', 'visit here', 'read more', etc.

Choose authoritative websites

I'm not talking about the vanity metric of 'domain authority', but merely, authority as a whole. Powerful websites that have a lot of organic traffic and a lot of high-quality backlinks are trusted, so think of big names like Forbes, Entrepreneur, etc. Your chances of getting listed on these websites are low, but where possible, avoid low authority websites given it's hard to verify their trustworthiness and authoritativeness.

If it comes easy, it's usually not worth it.

Let's face it – we all hate backlink building but if you're going to invest the time into doing it, do it all the way. If a link comes too easily, then great! But do your homework and make sure it's not coming from a spammy website.
Now that you're aware of how to build backlinks without risk of receiving a Google penalty, it's time to discuss some unique ways to build backlinks in 2020.
1. Create a Contributor Badge
These are a great way to build relevant backlinks and establish great channels of referral traffic.
If you have a blog, consider opening it up to guest posting. You have total editorial control over what content you post, who you want to write for you, what links are included in the content, and how long you want the content to be. The best thing about allowing people to contribute to your blog is you have quality control over content that is posted on your website and it allows contributors to link back to you if they choose to do so.
Even if you don't open up your blog to writers, perhaps publish a post and encourage people to leave comments or points of advice you can include for your next post. If you decide to use their information, you can also send them a contributor badge to embed on their site.
If you are going to do this, you MUST have your badge linking back to your website as brand awareness is good, but we're really looking for backlinks here.
2. Create an Affiliate Program
Most people think affiliate programs only directly relate to sales, but they are actually a valuable link building tool if done correctly.
Given the way affiliate links work, they can be messy so it pays to understand the next part of this technique. Creating an affiliate program isn't too difficult. Software such as OSIAffiliate will suffice and enable you to use your own domain name to keep branding consistent.
If you're unsure who to market your program too, conduct a Google search and find bloggers who are already promoting products similar to yours. They'll be able to seamlessly introduce your product, without it appearing too promotional.
Not only do affiliates get a % cut of any sale they help make, but you get a lot of valuable links out of this process. A win-win scenario.
If you want to play by Google's rules, it's generally recommended to 'nofollow' these links but it's at the discretion of your affiliates to do so.
3. Begin A 'Social Coupons' Campaign
Everybody loves coupons. Finding coupon submission sites like Groupon are a great way to showcase discounts or sales that your company offers.
Most coupon submission sites have a dedicated page to the deals/your business, so conduct a Google search such as "list of coupon submission sites" and get started.
Make sure you analyse each site. Check if they link to companies offering deals and make evaluations on their trustworthiness to ensure you're not wasting your time.
4. Sponsor Local Clubs
This backlink building technique is valuable on so many levels in comparison to other ways to build backlinks for several reasons. Firstly, you get an 'in' with the local community – your business spreads through word of mouth and people love businesses that support locals.
Secondly, they are an absolute MUST for a killer local SEO campaign. If you're a local service business, sponsoring local clubs helps you get valuable backlinks to skyrocket your Google rankings.
Local clubs are organisations such as sporting clubs, churches, clubs who may hold contests, animal shelters, charity events, etc.
5. Outreach to Influencers
Outreach is a boring and tedious process – we understand. However, giving people an incentive to link to you may soften the blow of low reply rates.
Influencers have a wide reach for your industry, so they shouldn't be ignored. Send them free products to test and review, and get them to write about you or link to you.
The whole point is to get backlinks, so even if they come via YouTube descriptions, they're valuable to some degree given their audience will check you out – and money talks more than any link ever will.
6. Join Your Chamber of Commerce
No matter where you live, there is generally always a local Chamber of Commerce.
These exist to serve the needs of local business people and they tend to always offer some sort of membership program.
Evaluate each Chamber of Commerce given that they can be expensive to join. There's always a guarantee that you'll get a link from these sites which generally have a high authority rating as well as other valuable benefits.
Google "chamber of commerce" your city, to find out the best local Chamber of Commerce options and join if it aims to benefit your overall business.
7. Compile A List of 'Best Of….' And Perform Outreach
This technique is time-consuming and may not always get the best results, but building high-quality backlinks is a process that isn't relatively easy.
If one thing is for certain though, people love to hear about how good they are at things. If you create a blog post about 'best fitness bloggers to follow', post it and reach out to those mentioned.
Email them, DM them, even tweet them if you like. Humans aren't inherently giving so there isn't any guarantee they will share your post around or link to it, but your post may also rank well for people looking for helpful blogs about fitness which is valuable in itself.
8. Use Infographic Directories
Infographics are the new way to present information in the simplest and most aesthetic way.
There is still a wide range of directories that offer infographic submission, however, we stress the importance of relevancy, authoritativeness and trustworthiness of the site.
Google "list of infographic directories" for the best and most accurate results.
Use these submission sites at your discretion and avoid paying to submit your infographic where necessary.
Alternatively, if you have a great infographic, do some research about bloggers who have written about the same topic, reach out to them and see if it's something they'd be interested in.
9. Testimonials Can Help Build Relationships
As we mentioned earlier – people really enjoy being told how good they are at something.
Testimonials are a powerful trust signal that customers value and if you're writing about a service or product you enjoy, send them a warm and friendly testimonial about all the things you enjoyed about their service.
If you notice the post goes live, kindly ask them to link to you if possible. At worst, you've wasted 5 minutes helping someone else – consider it your good deed for the day.
10. Make Use of Alumni Directories
Alumni directories are more powerful than just your general directory, given most universities/college websites have high authority and trustworthiness metrics.
If you attended college/university or have employees that are comfortable with listing themselves on their respective university's alumni directory, then absolutely make use of it.
Graduates tend to have the ability to fill out profile information that includes links to associated websites and resources.
If the directory allows for external links, kindly ask your employees to fill them out if they feel comfortable enough.
Summary
Backlink building is a manual process and often mundane, but we hope these innovative ways are helpful in your backlink building campaign because when done right, they can yield fantastic results.
---
Lachlan Perry is the founder and managing director of SEO Kings, a digital marketing agency providing SEO services, PPC and other marketing services since 2019. With extensive industry experience in web hosting and digital marketing travelling throughout Australia and the United States, he aims to craft up specialised digital strategies for your business designed to drive qualified leads to your business.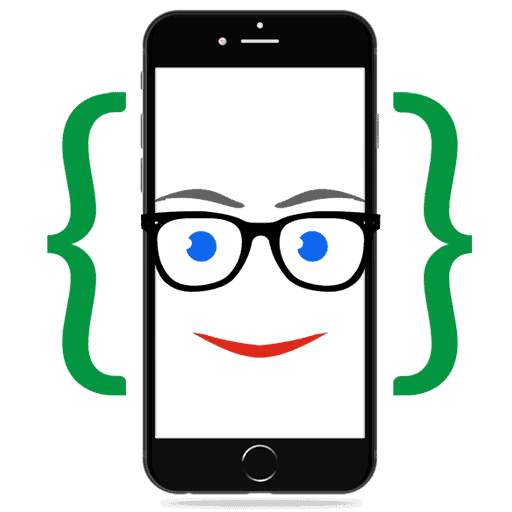 My Dad was a Creative Director all his life. I spent my youth working in the agency, and the apple didn't fall far from the tree. All those experiences made me into a thinker, dreamer and doer that specializes in integrated branding, marketing, digital and public relations services. I feel my key value to clients is the ability to turn creative concepts into analytically driven marketing plans and tools with greater stopping power & relevance, leading to greater results.
Recommended Posts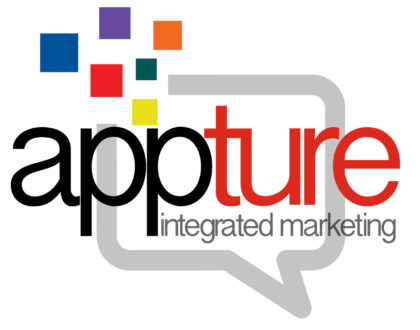 July 23, 2021