---
Youtube and Your SEO Future Successes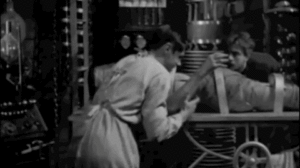 YouTube continues to be a game-changer. Flash back to 2006 during the first time I used it, attempting to find long-forgotten videos of Australian comedy shows—in that old-school VHS quality.
Now, the beast that is YouTube has become one of the most popular websites—along with morphing into one of the most profitable marketing platforms on the Internet. Not to mention its status as a unique search engine.
With marketing comes SEO, and with SEO comes an extensive library of both effective and ineffective tools that could be used for the job.
In this write-up, I'll be highlighting which tools you should use for your YouTube marketing campaign—along with some techniques on how best to use them.
Behind the scenes
The big boys at Google might own YouTube, but that doesn't mean that the same SEO techniques you'd use for Google apply here as well. The long and short of it is that the principles remain the same i.e. authority, trust, audience engagement, etc. but you're going to be tackling them in a little differently.
Now I'll touch on some of the main factors of YouTube SEO, in order to have a better idea of what you'll be working with.
Authority and Trust — your channel's title, age, description, subscriber count, overall channel ranking.
Reactions and Sharing — the retention rate of your audience, view count on videos, video feedback such as the thumbs-up and down, amount of external video shares.
Keywords and Relevancy — effective use of keywords in the title and description of videos, avoiding keyword stuffing.
Bottom line is that you'll want a big spoonful of each of these factors, in order to have success with YouTube SEO.
With this in mind, let's dive into the first keyword tool.
Reveal the latest topics, understand the demographics and search volume behind each keyword, and get ideas for your future video content.
If you're familiar with Google's suite of keyword tools, you'll know exactly what Trends is good for. You'll research the market to find the current hot topics, dig deep to uncover upcoming YouTube trends or just be amazed at the mass of search statistics that Google will provide about any keyword.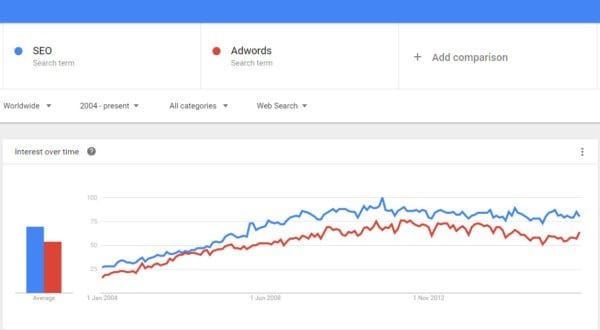 The best way to approach Google Trends, will be for you to search in your region for both your niche keywords and the most popular in the field.
Straight from the horse's mouth couldn't be applied more in this case. While Trends is a small keyword tool and it won't do everything for YouTube SEO, at least you'll know that the information it provides is solid as a rock.
Google Analytics is a free tool available to all who have a Google Account.
If you're not keen on using Google services, Keyword Tool is a third-party tool that can be used to research the same information provided by Trends, without the hassle of signing in.
Get insight into your keywords, research potential alternatives to them, and receive Google fortune-telling about the keyword's future.
Another keyword tool pulled from Google's top drawer, Google Keyword Planner allows limitless research for you to nail down the perfect keywords to use.
This free as in free beer tool has two main modes, Keyword Discovery and Search Volume and Forecasts. The latter providing a wealth of information on historical search metrics for your keywords, also useful for understanding popularity on YouTube—along with predictions on how they could perform in the future. Depending on the topic, searches on YouTube and Google will often be similar, in which case Keyword Planner is perfect for knowing what's good and what's not on YouTube.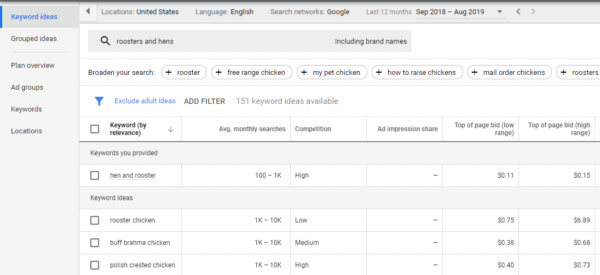 Consider the content you'll be enriching YouTube with, pick out the most effective keywords that you can think of and paste them into Keyword Planner. From this rudimentary research on everyone's favorite bird, Google has dug up an impressive list of 150 keyword suggestions that I could use for my next YouTube video.
Like Trends, Keyword Planner is free keyword tool for all who have a Google account.
All things viewer behavior, identify highest ranking and lowest performers to improve SEO strategy.
Before I start sounding like a broken record, we've got another from Google in YouTube Analytics. This keyword tool for YouTube is used for analyzing your current stock of YouTube videos and figuring out which ones have been the most successful, giving ideas for the future.
Recommended For You Webcast, November 27th: Why Podcasting is the Ultimate ABM Strategy
Register Now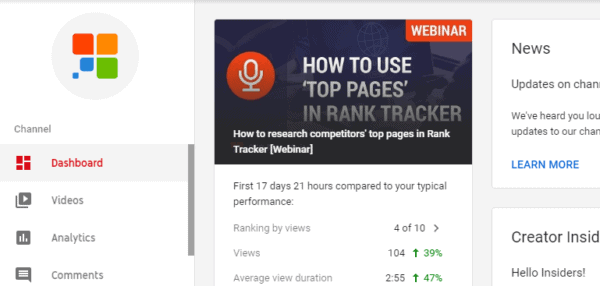 YouTube Analytics provides the most in-depth statistics on your videos, seeing as they are hosting them. Having a closer look metrics like;
Watch time and impressions of videos
Viewer and search demographic volume
Video keywords
Search traffic sources and devices
Video translations
Will keep you in touch with your audience's wants and desires, crucial for expanding your YouTube presence.
All you'll need for YouTube Analytics is a Google account and you'll be right to go.
Like all other software on the market,
Recommended Posts

September 23, 2022

September 22, 2022

September 21, 2022