---
Social Media Marketing for Business
---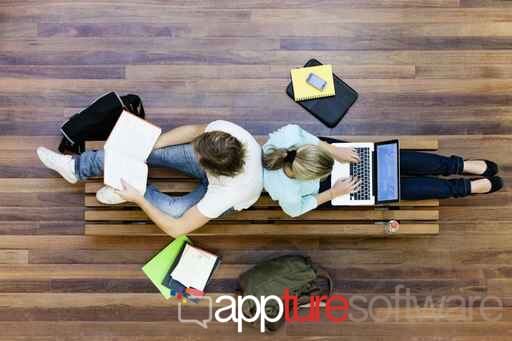 ---
Where things go wrong off the bat is failing to separate one's personal profile from their business profile.
Did you know that most social media platforms offer dedicated features for business pages? No? We don't blame you. That's because when you sign up initially, the platform asks you for your personal details—and you need a personal profile first so that you can set up a business one.
The disadvantage of social media in business is that few platforms ask you if you'd like to set up a business page or profile. The irony is that Facebook, Instagram, and every other platform wants you to register your business. They want advertisers!
Why Running Your Business Marketing From an Individual Social Media Profile Is Problematic
There are numerous business benefits to social media marketing. But, to reap them, you need to start your SSM journey on the right foundation. Here are four reasons why.
A clear brand identity from the onset is crucial to positioning your company in the public's mind. The way that you convey your business image will influence how prospects view on:
The value of your products
The quality of your products
How much they trust your business
Whether or not they will make a purchase
When your brand doesn't have a stand-alone presence, it seems less reputable or as though the company doesn't know what it's doing. Others might assume your business is a tiny mom-and-pop outfit instead of the empire that you wish to grow. That, in turn, could affect what people perceive as a reasonable asking price for your goods.
An official business page—not another individual page that carries your business name— communicates that your organisation is established, professional, and has the right resources. Therefore, it builds credibility.
Business profiles are designed with purpose-fit features that make it easy for people to learn about your business, offering and getting in touch. Facebook, for example, lets you create tabs on your page—effectively acting like a mini-website.
To help you promote your business professionally, social media business pages are geared to facilitate advertising. In fact, you can't advertise without a designated business profile, which leads to our next point.
An individual page or presence limits your potential performance. When you're ready to scale-up your efforts, like putting money down for boosted and sponsored posts, you'll need to start afresh with the right type of profile (business).
You risk losing the momentum you've already created. It's tough trying to get all your followers to move over to the new page. Though it's not ideal; it's not a deal-breaker. The good news is that you have the opportunity to apply this and other learnings to your new identity
4. Business intelligence (analytics)

My Dad was a Creative Director all his life. I spent my youth working in the agency, and the apple didn't fall far from the tree. All those experiences made me into a thinker, dreamer and doer that specializes in integrated branding, marketing, digital and public relations services. I feel my key value to clients is the ability to turn creative concepts into analytically driven marketing plans and tools with greater stopping power & relevance, leading to greater results.
Recommended Posts

May 15, 2022

May 15, 2022

May 15, 2022