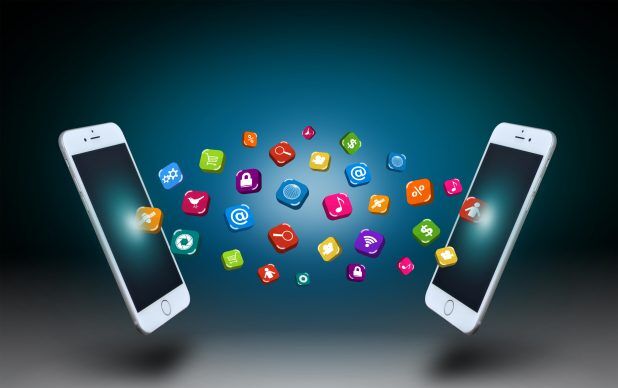 Times are tough and you may be looking for ways to make money because of the pandemic. Here are 24 iPhone apps that pay you. 
Rent out your spare space on the neighbor app
Rent out your storage space on neighbor.com. Rent out your spare closet, shed, garage, etc.
You can get paid to store someone's boat, RV, or other stuff. Try neighbor.com.
Rent out your basement or spare room on Airbnb
Airbnb rents vacation homes, hotels, and experiences. List your spare space and make some passive rental income. According to Airbnb.com, you must be 18 years old to create an account to travel or to host.
Rent your pool or hot tub on Swimply
Swimply is a new app to rent your pool or hot tub. Host on Swimply to earn income. 
According to Fox News, you could earn thousands of dollars. 
Sell on Amazon or Ebay
Amazon or Ebay may be the place to sell or buy stuff. You can also buy stuff from stores and participate in retail arbitrage. According to Amazon's website, a professional selling plan costs $39.99. An individual selling plan costs 99 cents per unit as well as a per-item referral fee.
Sell your clothing on Thred-up
According to the company's website, Thredup is a place where you can buy or sell second-hand clothing clothing. 
Mercari
Mercari is an app where you can buy and sell stuff. Listings on Mercari are free. However, there is a 10 percent selling fee. 
Sell your unwanted gift cards for money
According to NBC, you can sell your unwanted gift cards at Cardpool, Card Cash, or Giftcard Granny. According to their websites, Cardpool and Card Cash pay 92% of a gift card's value. Enter the gift card company and the amount of money on the gift card and receive an offer.
Coin Out
Coin Out is an app that pays you cashback to take photos of receipts. The App was featured on the TV show Shark Tank. You can download the app for iPhone in the App Store or find out more by going to the Coin Out website at www.coinout.com.
Fetch Rewards
Fetch offers rewards for photos of grocery receipts. 1,000 points equals $1. Rewards include gift cards to Amazon, Target, Dominos, Dunkin, and Ulta.
However, you're required to make a minimum purchase of $25 when using a Target gift card at Target online. Additionally, Fetch offers magazine subscriptions. Fetch Rewards is available for iPhone at the App Store. Fetch is also available on Google Play. Find more information at fetchrewards.com.
Receipt Hog
Receipt Hog is another app where you can photograph receipts for cash or rewards. 1,000 coins are equal to $5.00. According to Receipthog.com, you can trade coins for Amazon gift cards, magazines, or money paid via Paypal. You can win spins on the slot machines where you can win more coins. Also, there are surveys available on the app. Download Receipt Hog on the App Store or Google Play. For more information go to receipthog.com.
Receipt Pal
Receipt Pal works like Coin Out, Fetch Rewards, and Receipt Hog. Take photos of your receipts for points you can redeem for gift cards. According to the app, Rewards include Amazon gift cards. 
Ibotta
Ibotta offers money for scanning shopping receipts. In my opinion, Ibotta is not as user friendly as Coin Out, Fetch Rewards, or Receipt Hog. You have to find the specific product you bought or plan to buy to receive cashback. However, you can receive money for referrals.
Mystery Shopping Apps
You can search for a mystery shopping app on your phone. There are mystery shopping apps that pay.
Lucktastic
Lucktastic offers free digital scratch tickets to try to win money. Click on the game graphics in the app to begin. Check out other games that pay.
Million Steps
Download the phone app Million Steps and get paid to walk. You get bonus points for checking in daily and completing other tasks. 
Miles
Download Miles and get incentives for traveling. According to the Miles App, earn miles for your travel and your commutes. You'll earn bonus miles for greener trips.
Coin
Coin pays you for exploring on your commute and other travels. The app requires a purchase but ultimately rewards you. You can also create treasure hunts for your friends and give rewards to your friends on the app. 
Drive for Uber or Lyft or deliver for Doordash and Postmates
Driving and delivery apps let you be your own boss. According to Uber, the company also rents bikes or scooters. Working for Doordash or Postmates you can deliver food or items. According to Doordash, the company offers contactless delivery.  
Honey Bee
Honey Bee is an app that connects you with research opportunities. You sign up and provide some information. According to Honey Bee, if you qualify and participate in university research opportunities you can get paid money, gift cards, or raffle opportunities.     
Wikibuy
You may have seen commercials for Wikibuy. Use the Wikibuy browser extension to find the lowest prices while doing online shopping. Wikibuy finds the lowest prices and the best time to buy. According to Crunchbase, Wikibuy looks for lower prices, coupons, and rewards online. Wikibuy's parent company is Capital One.  
---
Terri Saunders is a celebrity blogger. Her blog is available at filmstarhappenings.blogspot.com.
Terri is a former T.V. journalist and producer at a Utah TV station. She also worked in news and production at a CBS affiliate. She now hopes to freelance. Terri Saunders is available on LinkedIn.