---
It's no secret that those who "get" Google local SEO are those whose phones ring daily with fresh incoming leads.
They don't stress about leads because they recognized the fact that leads are the lifeblood of their companies and they did something about it.
This enables them to make better use of their time running their respective businesses and taking care of their clients or patients.
I'm sure you've seen the type. Maybe it's your lawyer, or dentist, or accountant – the kind who are always happy and have smiles on their faces.
They're happy because they know the investment they make into local SEO pays off month and month, year after year in the form of leads.
Wouldn't you be smiling if you had an influx of leads coming into your business every day?
It makes me smile just thinking about it!
So, can we agree leads are what sustain companies and helps them grow?
Can we agree that it would make you happy and content knowing you never have to worry about leads?
And, we know Google is the place to get those leads.
But, Google Local SEO is way to expensive and takes way to long to see results, right?
Wrong!
When it comes to local SEO, there is a universal assumption that the cost and time factors involved make it impossible for a small practice or firm to afford it.
These see the glass half-empty rather than half-full.
If they were to take the time and look at what really matters they would come away with a much different opinion.
The SEO Equation and Why It's All That Matters
When it comes to Google local SEO there are only two things that matter: Numbers and results. Period.
The numbers I'm referring to here are: CAC (client acquisition cost) vs LTV (life time value) and that's it.
Drilled down metrics and data always lead to this simple equation.
How much does it cost to acquire a client verse how much said client spends in-total during their "life" as a client or patient?
So, hypothetically speaking, if your average CAC is $250 but the average LTV of your client is a stout $4500, then on average $4250 is the LTV for each of your clients.
Those small business owners who get this are the ones we see smiling as though they don't have a care in the world…
Because they don't.
How much stress would be removed from your life as a small business owner or marketing manager if you were able to consistently pull-in numbers like this?
Well, I'm here to tell you that you can and the means to go about it are listed below.
Do These and You Can Take Over Google Local SEO Rankings in Your Locale(s)
Here are the five things you must do to bring in leads from the top Google's organic rankings.
It's not rocket science but it's no walk-in-park either.
Here we go:
Claim Google My Business (GMB)Verified Listing: Having a GMB verified listing is like having your own little Google website. Having one is a must though so many small business owners are unaware they exist or they neglect to verify their GMB account. This kills any chance their business will get any significant traffic and leads from Google without spending money on PPC ads. I can't stress the importance of verifying you GMB Listing. If you haven't claimed and verified your business GMB Page then Google shows you how here.
Ranking your Google SMB Listing in Local 3-Pack & Maps: Once a GMB listing is verified it's time for SEO, which is optimizing the listing in order to help Google determine if the listing is worthy of ranking in the coveted 3-Pack and this is where the money is at. Why? Because Google has designed their local search pages to draw eyes to the 3-Pack of every local search result and in return this is where the majority of clicks come from. So, in essence, having a verified GMB listing serves no purpose unless it is properly optimized for the right search terms.
Ranking Business Website Pages for General Search Terms: These are the natural results that appear below the 3-Pack. These results can include articles, posts, videos, or infographics. Website pages can also rank for informative terms like "toothache remedies" on local and national levels. These pages work best for capturing leads as opposed to GBM listings that drive leads.
Local Listings & NAP (Name, Address and Phone Number) Citations: Having your business in local directories like Yelp helps provide additional information that assists Google in finding and ranking local small business. Both play vital roles when it comes to SEO but they can also directly drive traffic to a website and both are easy and therefore inexpensive to implement. Get these right and your business will reap the rewards, get them wrong and your competition reaps the rewards.
Local Reviews: Local business reviews do have an impact in terms of local SEO but reviews also help to determine if someone uses your business over a competitors. When it comes to local reviews, quality is paramount over quantity, the rate at which reviews come in plays a roll, and the diversity of where they come from such as Yelp, Google, or Facebook, and other platforms like TripAdvisor factors in as well.
There you have it, the five things you must do in order for your small business to reign supreme in Google's 3-Pack.
Again, ranking properties in search engines like Google and Yahoo is not too hard of a cost to bear that one should overlook the benefits local SEO has in not only sustaining small businesses across the globe but helping them to thrive.
In Conclusion:
As always, I hope you find this information useful and you take what you discovered to heart.
If you haven't already done so I highly suggest you verify your GBM Listing, find someone you can trust like us to optimize it, optimize your small business website, get it listed in local directories and then treat your new (and existing) clients like gold and the reviews will naturally follow.
If you are unable to do any of these tasks then I'd like to offer our local SEO services to you.
We are real, honest people that are available to answer any questions via phone or chat and we have successfully ranked hundreds of GMB listings in Google with hundredes of satisfied clients as a result.
If you would like to be our next satisfied client than there are two ways of going about.
First, you can order one of our GMB SEO Service Packages below or if you have any questions or concerns I am personally available to answer them, simply contact me here for a free consultation and I will be in contact within 24 hours.
We wish you the best and look forward to seeing your business ranking in Google soon!
References:
Google.com
Our Google Local SEO Packages
Will Get YOUR Phones Ringing!
---
60 Day GMB Campaign
$

600

/Mo. x 2
Complete Listing Optimization
GMB Photos and Posts
Citations and Branded Accounts
G+ Photos and Articles
Press Release and My Map
Now With Data Aggregators
Essential Citations and 25 More Brand Accounts
---
180 Day GMB Campaign
$

600

/Mo. x 4
All 60 and 120 Day Tasks
GMB Site Creation
More Secondary Citations
Geo-Networks
Niche Networks
Local On-Page Optimization
Store Locator, Map Embed, JSON Schema
---
90 Day GMB Campaign
$

600

/Mo. x 3
All 60 Day Tasks
GPS Listings and More Citations
Authority Brand Network Placements
Apple Maps and Bing Set-Up
Rich Media and My Map Citations
Google Sites Authority Stack
Places Map Embeds and DAS Tiers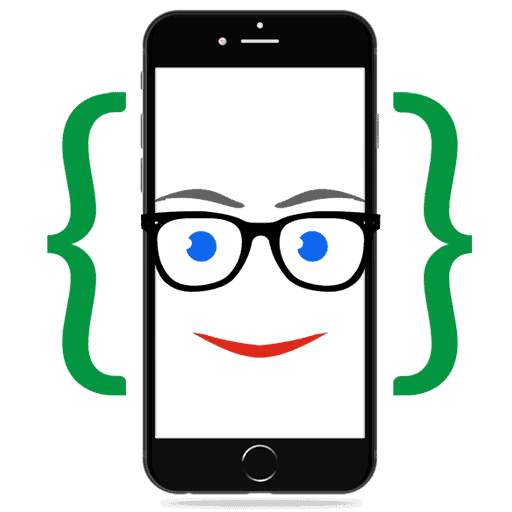 My Dad was a Creative Director all his life. I spent my youth working in the agency, and the apple didn't fall far from the tree. All those experiences made me into a thinker, dreamer and doer that specializes in integrated branding, marketing, digital and public relations services. I feel my key value to clients is the ability to turn creative concepts into analytically driven marketing plans and tools with greater stopping power & relevance, leading to greater results.
Recommended Posts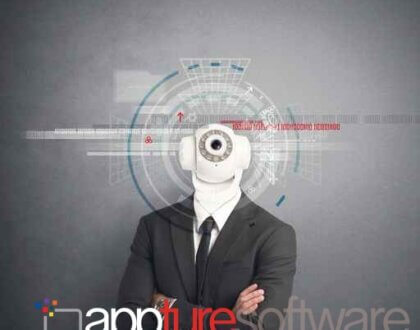 August 14, 2021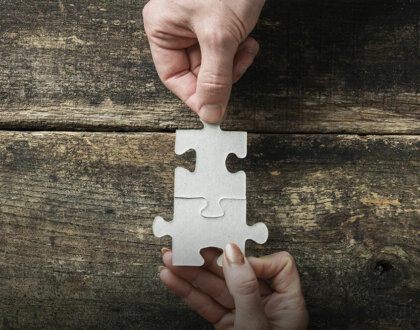 August 14, 2021