---
Cross-Platform App Development: How It Can Benefit Your Business in 2019
A brilliant app idea should not be impaired by budgetary constraints. Well, we can say the evolution of cross-platform app development aims at this aspect. Faster development process and reduced cost are two USPs of cross-platform apps. This is why the concept has gained ground in the corporate sector in recent years. The mobile app development company remains busy in building cross-platform apps thanks to its growing demand.
Startups and SMEs find cross-platform apps as a blessing of technology to connect with many people through multiple platforms. Shorter TTM (Time to Market) and less development cost are two fascinating factors that contribute to the prevalence of cross-platform apps worldwide. However, the development process has some drawbacks also that may weigh on the companies that want to come up with cross-platform apps.
Challenges in Cross-platform App Development Process
A few years back, the use of cross-platform app development was limited to make simple mobile apps and games. But, the advancing technology has made the cross-platform development more powerful, scalable, and flexible than before.
However, the cross-platform development still faces challenges like
Performance Issues
Cross-platform mobile apps pose challenges related to performance. At times, such apps have integration problems with particular operating systems. The inconsistent communication between the native and non-native components of devices is a big reason for performance hiccups. There, the cross-platform apps may lag behind their native counterparts.
Limited Tools
Every year, both Android and iOS platforms bring updated versions with advanced features and functionality. Now, the cross-platform app development process needs to keep pace with such variants. Though technology is thriving, the cross-platform developers find it difficult to maintain the cross-compliance of apps with limited tools.
UX Challenges
Let's face it. Native apps are popular because of rich user experience, seamless performance and attractive UI. Now, cross-platform apps can also have an elegant UI, but at times, they fall short of the user's expectations. Sluggishness and performance-related glitches can ruin the user experience.
Security Concerns
Today, security concerns loom large on mobile apps due to growing incideces of cyber attacks. Being a soft target, the mobile app remains highly vulnerable all the time. Android and iOS platforms keep on patching loopholes in app development with every updated version, but the cross-platform app development tools are still not much advanced and agile to address app security concerns. If your business app deals with a lot of corporate and the user's data, then native mobile app development is preferable over cross-platform apps.
However, the cross-platform app development company strives for addressing these challenges as the app developers use more advanced frameworks and cutting-edge tools. But still, it is fair to mention that more efforts are necessary to handle these issues more effectively.
Benefits of Cross-platform App Development
If you think that cross-platform apps have many cons, you should also go through the upsides of cross-platform mobile app development services.
Here we mention some of the pros.
Low Maintenance Cost
The single code makes it easy to customize and maintain your app. What's more, there is no need to suspend the operation temporarily while performing routine maintenance of your cross-platform app. Easy and quick maintenance can reduce the cost.
Reduced Development Cost
The cross-platform app development is based on 'write once, run everywhere' concept. Reusable codes and rapid app development through tools can reduce the development cost significantly. If you want to promote your business on multiple platforms and devices in a cost-effective way, there is no alternate to cross-platform apps.
Reusable Code
When you hire mobile app developers for building a cross-platform app, they can simply use reusable code. It assists them to get rid of writing unique code for various platforms, thereby saving their time and efforts.
Faster Development Process
This is another big advantage of cross-platform apps. With single source code for various platforms, the development efforts can be reduced by 50 to 80%. It assists you to get a feature-rich business app in less time. The team of developers can readily meet the deadlines in cross-platform app development.
Easy Cloud Integration
The single source code also makes it easy to integrate the cross-platform app with the cloud platform. Enterprise-grade plugins are available to integrate your business apps with the cloud thereby making them universally compatible.
Native Look and Feel
Well, the prime objective of cross-platform technology is to deliver native-like apps. These days, thanks to the advent of advanced tools and functionality, developers can make cross-platform apps with the look and feel closer to the native apps. We can expect that in coming days, such difference between the cross-platform apps and a native app will become blur.
Most Popular Cross-platform App Development Tools
These days, many cross-platform development frameworks or platforms are available. Some of the known names are Xamarin, Ionic, React Native, and PhoneGap. Out of these platforms, let's go through two major platforms.
Ionic
When it comes to building a cross-platform app with a native experience, Ionic application development is a formidable option. It has rich resources and offers easy customization. Be it a mobile app or web app, Ionic is a robust platform to handle the requirements of business while ensuring a seamless functionality with a single app code. Ionic emphasizes on native look and feel with the UI interaction.
PhoneGap
Xamarin enables developers to build native apps. Such apps run as if they have made by using the official IDEs. PhoneGap mobile app development takes a different approach. It enables the mobile app developers to make an app with CSS, HTML, and JavaScript web languages. In other words, PhoneGap can provide an app that can run like web pages. Though you may compromise on some functionality, PhoneGap is a fairly good tool to create a static business app.
Simply put, if you are looking for an app solution that can save you time and efforts, then cross-platform app development can be your choice.
Concluding Remarks
Today, businesses face tremendous competition and entrepreneurs focus on a huge audience consists of smartphone users to stay ahead of the curve. The cross-platform app is a cost-effective solution to address people across multiple platforms and devices. The cross-platform app development tools are evolving with the advent of technological advancements, and developers can build enterprise-grade apps with ease.
As a reliable mobile app development company, we deliver feature-rich cross-platform app solutions to the global corporate clientele. Our apps can give native-like experience to the end users and run seamlessly across multiple platforms.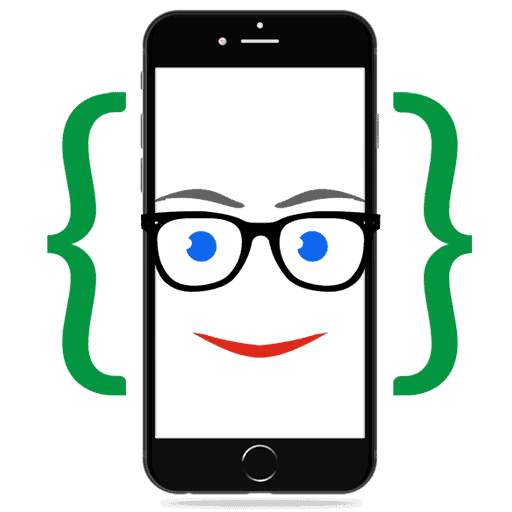 My Dad was a Creative Director all his life. I spent my youth working in the agency, and the apple didn't fall far from the tree. All those experiences made me into a thinker, dreamer and doer that specializes in integrated branding, marketing, digital and public relations services. I feel my key value to clients is the ability to turn creative concepts into analytically driven marketing plans and tools with greater stopping power & relevance, leading to greater results.