---
A Beginner's Guide to Social Media for SMEs
February 5, 2019
No Comments
30
While big brands have the luxury of hiring whole teams or agencies to manage their social media accounts, most SMEs aren't so lucky. So where do you start when it comes to managing your own social media accounts?
Pick your channels carefully
Not every business needs every type of social media account – in fact, it's better to do 2 or 3 well than stretch yourself over too many.
But which ones do you choose? That really depends on your business, as well as what you want to use social media for. Do a bit of research to work out which channels suit your business needs best.
As the third most visited site in the world, Facebook is the obvious choice for many businesses – but have a think about what other channels could do for you. Instagram is ideal for businesses with great visual products or physical locations, Twitter is great for sharing information, events, updates and articles, and LinkedIn is useful for B2B businesses looking to connect with other businesses. And don't forget about YouTube and Pinterest too!
Find out if any of your employees can help
Some of your employees may already have the skills – and time – you need to manage your social media channels. Younger employees, in particular, may have lots of experience and knowledge of using social media and may be eager to take on the new challenge.
Set aside time to plan ahead
Trying to manage social media on a day-to-day basis can leave you feeling a bit overwhelmed as you try to find something new to post about each day. Instead, take some time each week to plan ahead. Decide what you're going to post on what day and on what channel, and then you can even schedule them to post automatically using tools like Hootsuite.
But what kind of things should you be posting?
Post regular, valuable content
Keeping customers engaged with regular content is a great way to build customer loyalty. Posting about your offers and products may seem like the most useful content to you as a business, but customers will quickly get bored of too much self-promotion. Depending on your brand voice, you could also share articles, industry insights, images and customer stories, or post about topical or local events.
Don't forget, you can always take a look at examples of what other SMEs are doing well for some inspiration.
Attracting new followers
So how do you increase your follower count to get your brand out there? First of all, make sure you've got links to your social media accounts on your website and any other digital communications – including emails and newsletters.
One of the most common ways to increase your following is to run competitions or giveaways to attract new customers – you could ask entrants to follow you and share the post, tag a friend in the comments, or share their own post and tag you in it.
Don't forget about the 'social' in social media
Social media is about being accessible, so remember to engage with your followers. If someone goes to the effort of complimenting your brand, product or service online, make sure to like, share or reply to their post – it'll encourage others to do the same.
And if someone asks you a question about your business via social media, try to respond as quickly as possible. If you don't have time, consider asking whoever is normally in charge of customer queries to include this as part of their role.
Recommended Posts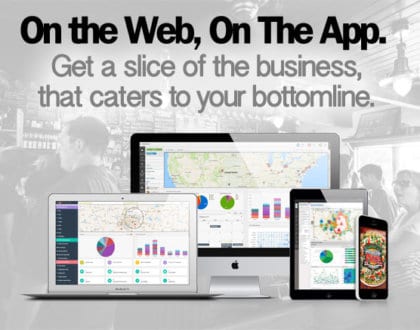 February 6, 2019
February 6, 2019