---
As mobile engagement continues to increase, companies across all industries have shifted product strategy to push their mobile experience toward the top. Product managers have become the mobile-first strategists at their companies, and are leading the charge in building the future of customer experience for their businesses.
To explore what's changed and what's next for product managers, we sat down with product managers from Alaska Airlines, Gap, SiriusXM, Care.com, Strava, TUNE, and Alkami Technologies to discuss what's top-of-mind, how to overcome obstacles, where the industry is going, and tips for success. Based on their thoughts during our conversations, we're thrilled to release our latest guide 6 Lessons from Expert Product Managers.
We spent time with each of these expert PMs to bring you a fresh perspective on seven key lessons in product management. Here's a sneak-peek into what's covered.
Lesson #1: Product managers' strategic value is rising in organizations
Now more than ever, PMs at every level bring value to the product and beyond. Their deep understanding of the customer base help drive decisions across the organization. We wanted to understand trends in how the rising-importance of PMs impacts task and goal changes.
While the fundamentals of product management (including roadmap creation, requirements definition, performance measurement, and customer obsession) remain the same, the daily tasks of today's product managers have become much more crossfunctional across teams. This means that today's product managers are no longer simply tasked with managing project boards, prioritizing bugs, and speaking with customers; they're now looked at as experts who can help other internal teams make decisions and stay at the top of their fields.
When asked, "How do you think mobile product managers' roles in the organization are changing?" our interviewees shared the following thoughts.
"There are two vectors to think about. 1) Innovation in mobile is happening at a faster rate than other platforms. There are new features rolled out for the iOS and Android operating systems every year, and you have to think about how you leverage it. There are new interfaces with assistants like Alexa and with chat bots like Facebook Messenger. Mobile PMs have to stay on top of what's happening in order to understand which technologies make the most sense for their business and are worth investing in. 2) As mobile continues to gain more share of users' time and dollars, it's an ever-increasing part of any company's product portfolio and more and more companies are adopting a mobile first mindset. Mobile PMs should be ready to lead the end-to-end product vision." Lauren Chan Lee from Care.com
"Everyday, I feel like another person in our company is reaching out to the product team for advice. I think product people are becoming known as the experts, the ones who can help drive design, engineering, marketing, and even content decisions. Being a product manager is no longer just about being able to manage a JIRA board and accept tickets; product managers are looked at more and more like strategists and are getting involved in more facets of the overall business." Tom Padula from SiriusXM
"It really depends on the organization itself. For example, for older companies where the legacy channel may be stores and/or online sales driven, mobile PMs have to be really good at marketing internally to tout the benefits of the mobile channel and the differing needs of the mobile user. However, once the company is bought in and establishes a mobile channel strategy, all of sudden you have to change hats and be the know-it-all mobile SME. You've championed this change, and now everybody is looking to you to lead the charge." Andrew Wang from Gap
"Traditionally, a management team would create the strategy and projects would be passed to the product managers to implement. Teams were even reformed for each project, it was very inefficient. Now, the teams all have a clear KPI that they are in charge of, and the team defines the strategy with the input from around the organization. This is much more scalable and efficient." Ethan Hollinshead from Strava
Lesson #2: Customer love is a requirement, not an option
The future of product management requires that every company adapts to the changing times and finds new ways to truly earn customer loyalty. In this journey, customer love is the real requirement: If your customers don't love you, you need to truly invest in the actions and product that will get them there. Because customer love is an ongoing act rather than a static place, every company can work to get there. In short, tracking customer love helps you understand three major metrics that can (and should!) affect your current and upcoming product roadmap:
Overall customer satisfaction: How happy are your customers with the quality of your product?
Loyalty: Will customers recommend you to a friend and continue using your product, even when competitors come calling?
Engagement intent: How likely are customers to engage again in a day/ week/month?
When asked, "What does customer love mean to you?" our interviewees offered thoughtful, unique answers that, again, were quite varied. Check out their responses below.
"At the heart of every product person, there's a desire to make someone's life easier or simpler. It's what makes a great product person. If we listen to the customer and give them what they need, they'll reciprocate with love and loyalty to your brand."
Francis Brown from Alaska Airlines
"Empathy. It means giving a shit about the people you build products for, understanding their situation, and that you have the power to make their lives better by some measure, and then doing it. Again and again, as a habit."
Patrick Haig from TUNE
"Customers are who we build our apps for, so we want to give them what they want and need, while empathizing with their struggles and frustrations. For me it's not necessarily the mantra of the customer is always right, but do everything with the customer in mind."
Jason Pace from Alkami Technology
Grab your free copy
Product management has moved front and center in many business strategies, and will continue to expand its reach in the years to come. We hope these insights from our expert product managers get you thinking about what's next for you and your company's product roadmap.
Grab your free copy of 6 Lessons from Expert Product Managers and let some of the best brands in the product world help shape your 2018 strategy.
If you're wondering how you can take what you learn and apply it to your plan, we're here to help! Learn how Apptentive can help you hear from and understand 100x more customers—at scale. Drive app downloads, create seamless customer experiences, and your validate product roadmap with our mobile communication tools by requesting a demo.
The post 6 Lessons from Expert Product Managers appeared first on Apptentive.
Source: Apptentive
---
---
Lets Get Started
your project
We will help you to achieve your goals and to grow your business.
REQUEST A QUOTE
---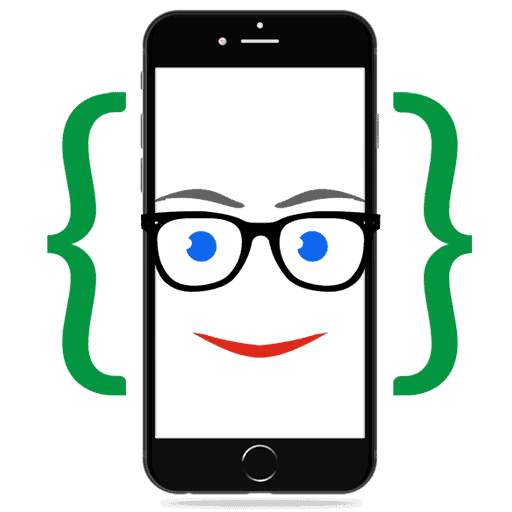 My Dad was a Creative Director all his life. I spent my youth working in the agency, and the apple didn't fall far from the tree. All those experiences made me into a thinker, dreamer and doer that specializes in integrated branding, marketing, digital and public relations services. I feel my key value to clients is the ability to turn creative concepts into analytically driven marketing plans and tools with greater stopping power & relevance, leading to greater results.
Recommended Posts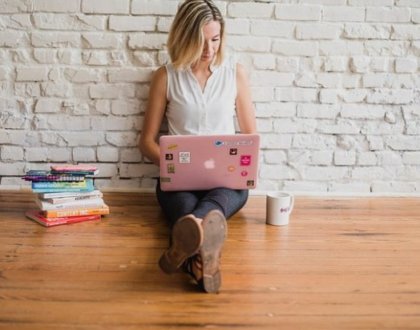 October 6, 2020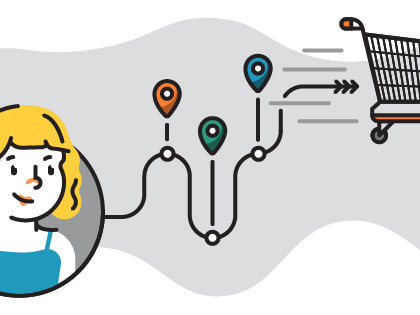 April 14, 2020