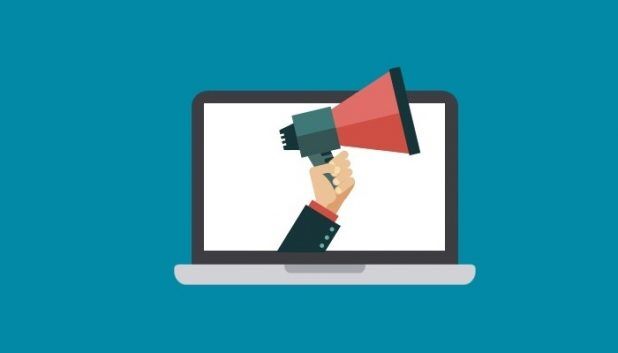 One of the key routes to online success is to establish your business or brand as an authority. An authority is a website or online brand, which is a trusted name in their given industry. They are frequently linked to, and therefore, receive high levels of engagement from their readers and other industry players.
However, becoming an authority online takes time and effort. What's more, there are many different ways to build your authority. Businesses who already juggle plenty of programs and suites – such as traceability software and web analytics – need not worry too much. Building your authority is an organic process.
But is it necessarily easy? Not always. Here are four top tips to help you build your authority image online.
Build Organic Links
One of the key elements to search engine optimisation is, of course, link building. Building links means encouraging others to link back to your site. That isn't always easy to do, but there are a few proven methods of driving organic interest.
Some of the key ways you could encourage backlinking are to publish your articles through social media. Frequent social media posting will help to show the world who you are and what you do. Alternatively, you could create a highly useful infographic. These are appealing and are endlessly useful, as well as hugely sought-after.
Create Content Visitors Want to Read
It's essential to focus on writing authority content. But what does authority content writing actually entail? 
This style of content writing could focus on one or two unique or niche areas of your industry. Alternatively, you could produce evergreen, Google-friendly content which focuses on answering common queries from searches. Building 'complete guides' is often a great way to show the world that you can be trusted.
Seek Out Recognition
On your journey towards becoming an online authority, it really won't hurt to hunt down a few reviews. This could be as simple as setting up your business on a public reviews engine, or by making full use of Google My Business.
Or, you could ask for endorsements outright from connections on LinkedIn. The more positive endorsements you can apply to your online profile, the easier your route towards authority status is going to be.
Set Up Events
Believe it or not, you don't have to keep all your efforts online to become an authority on the web. In fact, setting up physical networking events and occasions may help you to 'grow your name', as it stands.
Many businesses and brands focus on driving good karma. For example, you may appeal to more people if you endorse and support specific charities and fundraisers. Not only will these be helping the local community, but they will also help to boost your authority.
A Long Road Ahead
Ultimately, establishing yourself as an online authority isn't going to be a simple journey. However, there are plenty of ways for you to get ahead of the pack. Be sure to put the tips listed above into action, and make sure you do plenty of additional reading, too.
SOURCES
https://www.imforza.com/blog/25-ways-to-build-online-authority/
https://neilpatel.com/blog/build-high-quality-backlinks/ 
https://www.thestackgrp.com/building-your-online-authority
https://alphainvestors.com/business/whats-better-one-site-or-multiple-sites/
https://seopressor.com/blog/how-to-increase-domain-authority/
---