---
10 Jobs You Can Do Completely from Home
by
Gone are the days when spending the hours between 9 and 5 in the office was essential for, well,
having
a job. Technology, new norms, and changing roles have made it more and more possible to work remotely.
While it's difficult for some professionals to work from home — it would be impossible for a surgeon to do so, for example — the one silver lining of the COVID-19 pandemic is that it's made many employers realize everything employees can accomplish remotely. If you're looking for a role that requires zero commute time, look no further: we've rounded up 10 of the best work-from-home jobs, from web development to bookkeeping. 
1. Web Developer
Given the dramatic uptick in online activities, entertainment, and eCommerce, perhaps no one is better positioned to thrive in a shaky economy than a web developer. This was true even before the coronavirus pandemic, since having a virtual presence is mandatory for most businesses in 2020. 
Many web developers are self-employed, although some work exclusively for certain brands or organizations. Either way, the odds of being able to build, design, maintain, and improve websites entirely from home are high. All you really need is a desktop or laptop computer, a good wifi connection, and, of course, top-notch coding skills.
2. Virtual Assistant
Are you extremely well-organized and able to multitask? If so, you could have a bright future as a virtual assistant. Much like an office manager, these professionals perform a variety of administrative tasks, such as coordinating their employer's schedules, sending and responding to emails, and more — except they complete them remotely. Some virtual assistants work for a single employer, while others work with multiple clients. 
3. Freelance Writer
If you're a wordsmith with a passion for creating, there are plenty of opportunities in the writing and editing world. From journalism to content writing to copywriting, there are many different genres and types of work you can tackle. As a freelance writer, you can work for organizations and publications in a wide range of industries and niches, from technology to education to healthcare. 
Remember: nearly everyone needs writers, so if you're talented and good at marketing yourself, you should be able to find some solid gigs.
4. Blogger
While blogging does fall under the category of freelance writing, most people who identify as bloggers run their own sites. In the beginning, it will be difficult to earn a living, so you might want to start it as a side hustle. But once you gain traffic, you may have the opportunity to secure advertising or even make sales via your blog, which could be enough to make it a full-time job.
To get started, you'll need to have a passion and a unique angle on the topic. If you're a foodie, for example, you could sample different menus at restaurants around your town. Or, if you love to read, why not post book reviews? It's inexpensive to launch, and if your blog really takes off, you could get paid to do something you really love.
5. Translator
Fluent in multiple languages? If so, translating is a terrific job and one you can often do completely from home. Many organizations across a wide range of fields need translators: finance, education, eCommerce, travel, and others. In this job, you'll translate audio recordings or texts from one language to another. Some translators work on a freelance basis, while others are employed full-time by businesses such as airlines.
6. Social Media Manager
Given the marketing potential platforms like Facebook and Instagram have nowadays, experienced social media managers are in high demand. In this role, you'll develop strategies for developing a presence across Facebook, Instagram, Twitter, LinkedIn, and other platforms, as well as devise advertising campaigns, evaluate marketing analytics, create content, and much more. 
7. Bookkeeper
Bookkeeping is a profession that's always in high demand since so many businesses need a numbers-oriented individual or team to manage their financial records. You don't need to be a CPA for this role, but you do need to be well-organized in order to keep track of expenses, purchases, deadlines for bills payments, and more. Like many of the other professions on this list, bookkeeping can be either a freelance gig or a full-time job for a single employer.
8. Tutor
Tutoring is an ideal option for someone who's highly skilled in a particular area or subject, such as a foreign language, writing, or math. You'll need to have expertise in your area of knowledge and the ability to teach, as well as a healthy dose of patience.
Nowadays, you can meet with students and deliver your lessons entirely online via sites like Chegg. Plus, in response to COVID-19, some long-established tutoring companies like Sylvan Learning Center are offering online video tutoring services. 
9. Graphic Designer
Graphic designers are artists who use technology to create logos, book and magazine covers, advertisements, website layouts, and much more. You should have extensive knowledge of programs like Adobe Creative Suite and others, as well as know some coding, including scripting languages like HTML.
It's important to have a solid portfolio to attract new clients as a freelancer, so when you're starting out, you might work on a project on spec or even create your own projects.
10. Customer Service Representative
Today, many companies have AI-powered chatbots field simple customer inquiries, but a human representative will step in to handle more complex questions and complaints. In this role, you'll respond to inquiries remotely, either by phone or through a chat function online. It can sometimes be a bit exhausting — you'll have to deal with unhappy customers at least some of the time — but the job usually pays well, and you can perform it entirely from home.
Working from home is entirely possible with the right amount of talent, skills, and business savvy. It's not unique to freelancers and self-employed workers anymore, either — now, many organizations allow employees to perform their jobs from home. 
As you get started working remotely, keep in mind that you'll need to impose structure and discipline on yourself since you won't have anyone else to answer to. Remember to set start and end times to your workday, too, and don't forget about self-care!
---
Recommended Posts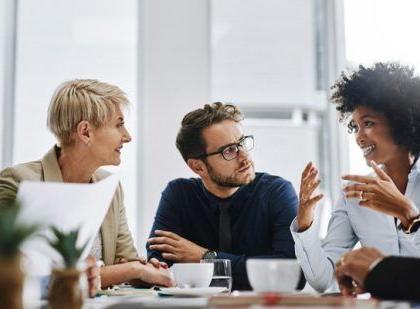 September 15, 2021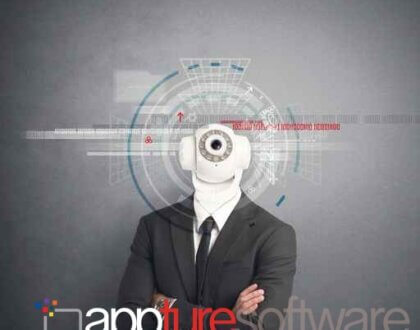 August 14, 2021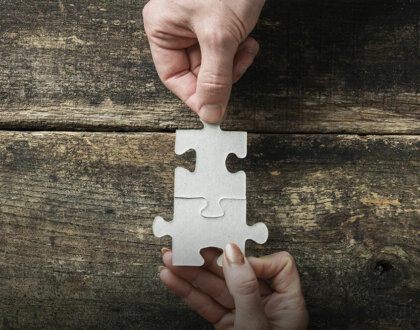 August 14, 2021